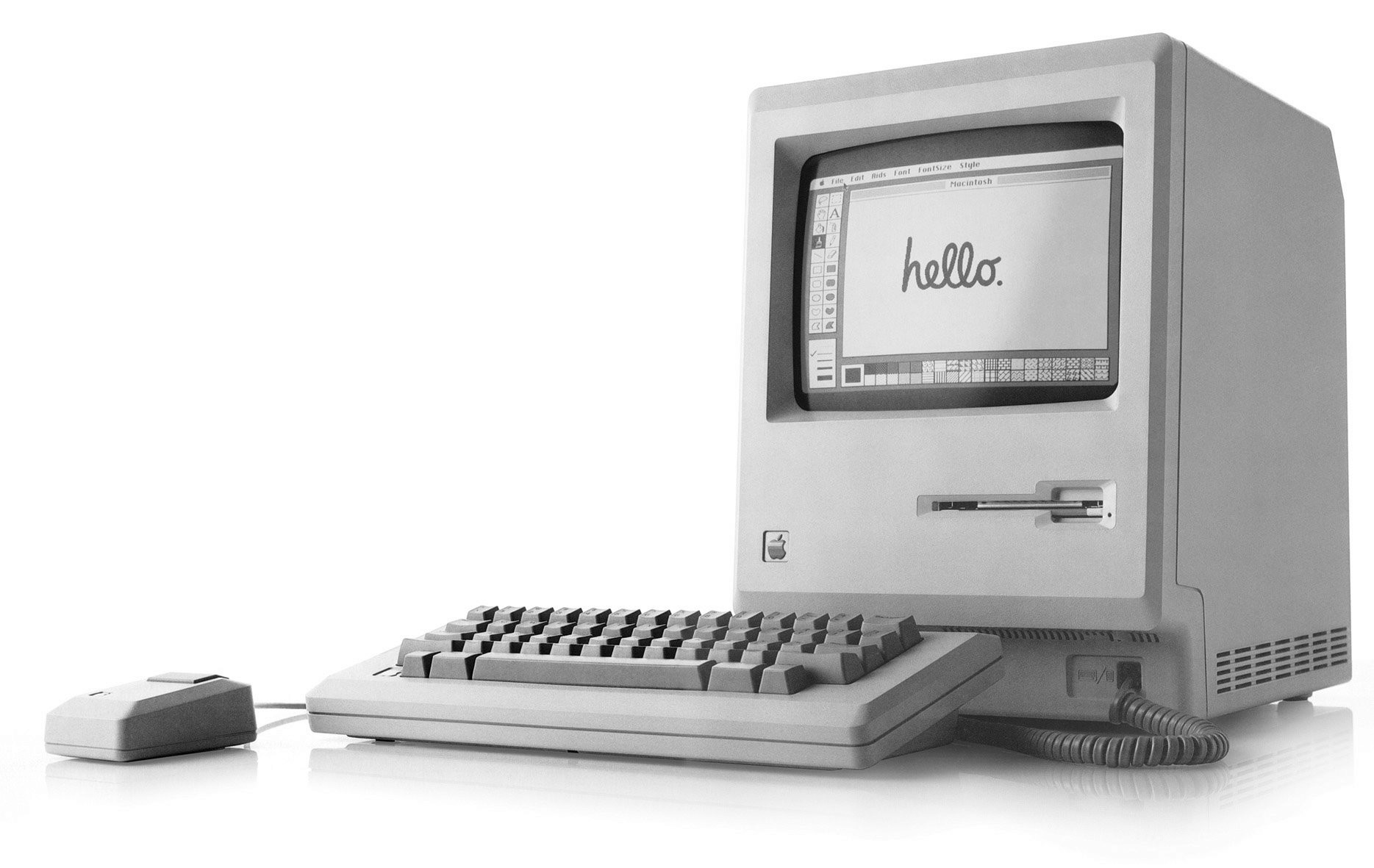 [English]
Here's what was displayed on the screen of the Macintosh 128K in 1984, during its market presentation. As an Apple products adorer (but not fan-boy), I decided to title my first article as well.
I've been wanting since a while to have my own blog where I could write and share what I want. More than an autobiography, the blog is a bit the "book 2.0" to me. Then, I'm happy to share my favorite music, my progress with my electric guitar & bass guitar (and further instruments), my completely random photos (analog and digital), my DIY moments (yes yes), and … and you'll see what will be at this address. :)
You will find me, in conjunction with this blog, all over the Internet with various social networking and sharing, always with the nickname Bapteash (see the  Links area located at the bottom).
Stay tuned on Highway Fidelity!
[Français]
Voilà ce qui était affiché sur l'écran du Macintosh 128K en 1984, lors de sa présentation commerciale. Étant adorateur de produits Apple (et non pas fan-boy), j'ai décidé de titrer mon premier article ainsi.
J'étais décidé depuis un petit moment de posséder mon blog où je pourrais y écrire et partager tout ce que j'y souhaite. Plus qu'une autobiographie, le blog est un peu le livre 2.0 pour moi. Je serai donc ravi de partager mes coups de cœur musicaux, ma progression à la guitare et la basse électriques (et d'autres instruments), mes photos totalement aléatoires (argentiques et numériques), mes instants bricoleurs (oui oui), et… et puis vous verrez bien ce qu'il y aura à cette adresse. :)
Vous pourrez me retrouver, conjointement à ce blog, un peu partout sur Internet avec divers réseaux sociaux et de partage, toujours avec le pseudonyme Bapteash (voir la section Links située plus bas).
Restez branchés sur Highway Fidelity!
Bapteash