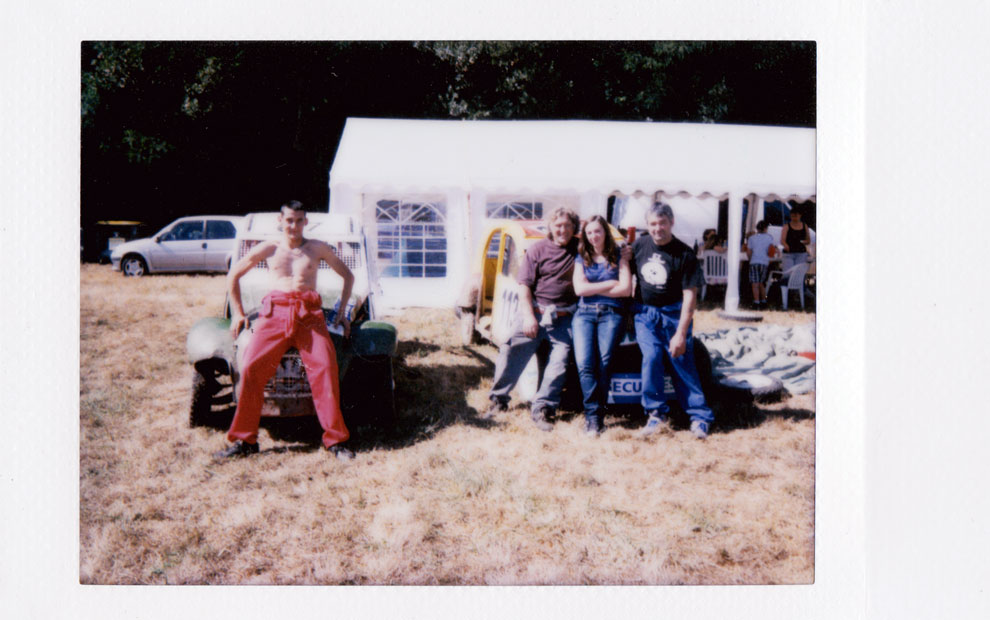 1. 2CV Cross race! Are teams prepared?

Camera: Polaroid 300 (Fujifilm Instax mini 7)
Film: Fujifilm Instax mini
Year: 2012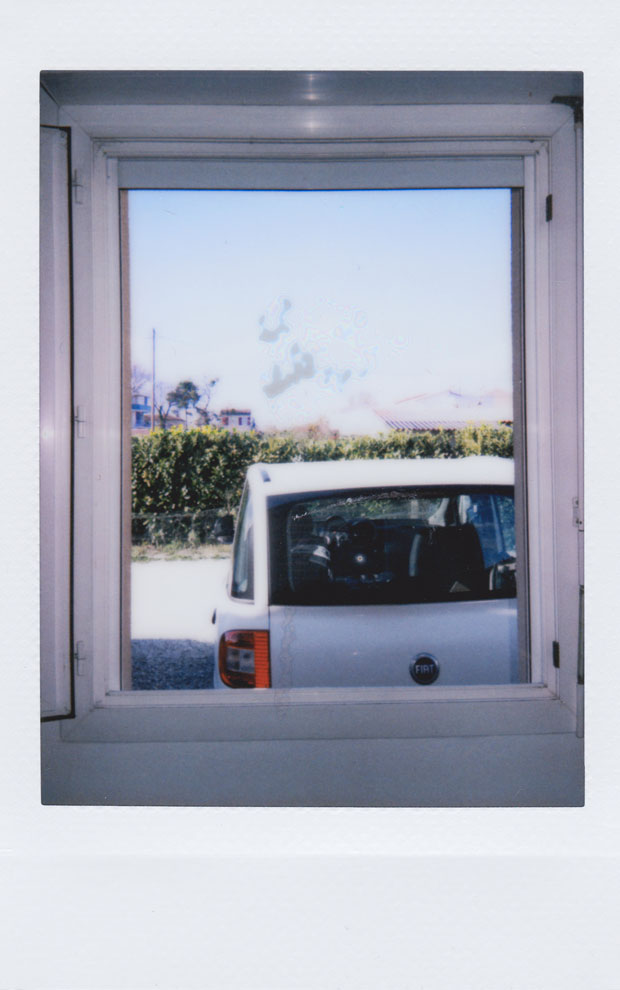 2. The window's always opened

Camera: Polaroid 300 (Fujifilm Instax mini 7)
Film: Fujifilm Instax mini
Year: 2012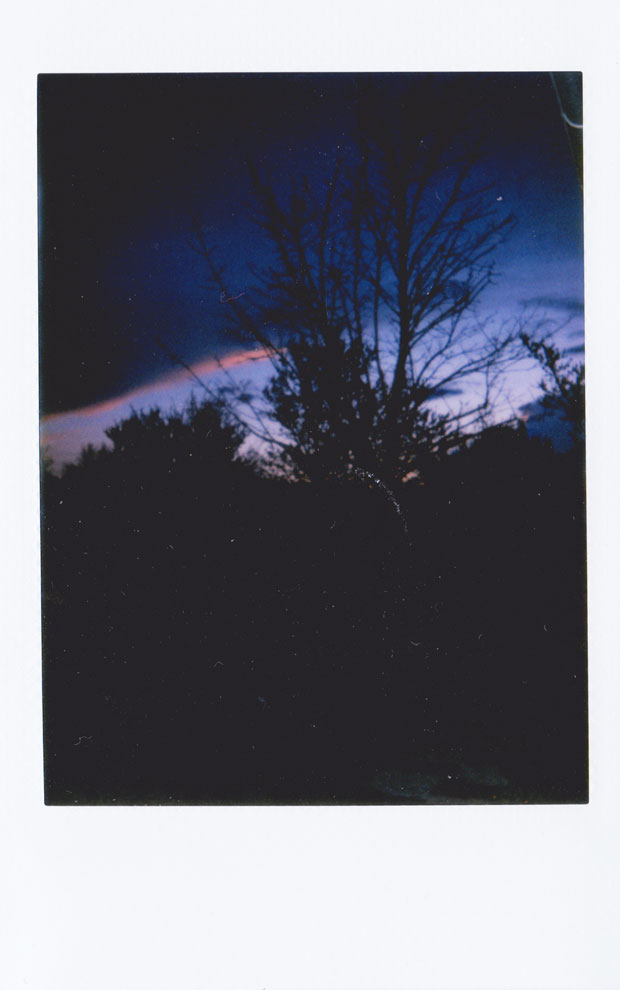 3. Sunset in summer

Camera: Polaroid 300 (Fujifilm Instax mini 7)
Film: Fujifilm Instax mini
Year: 2012
Info: flash forced underexposed the photo
4. Colours and icons of joy

Camera: Polaroid 300 (Fujifilm Instax mini 7)
Film: Fujifilm Instax mini
Year: 2012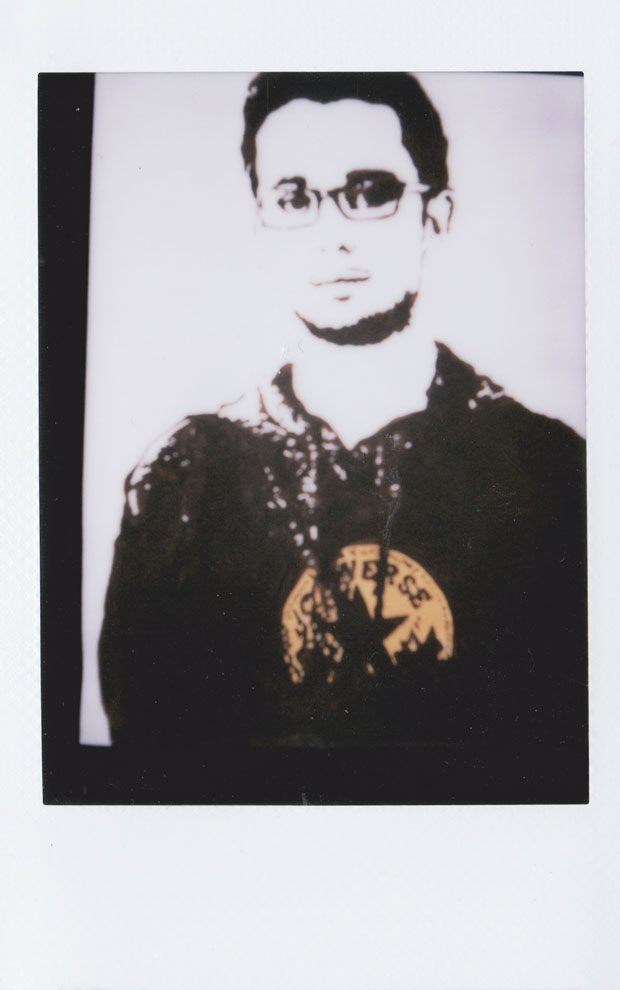 5. This painting of myself has been done by my friend Laura over a photo of me she chose on facebook… I'm marveled to be on a painting. :)

Camera: Polaroid 300 (Fujifilm Instax mini 7)
Film: Fujifilm Instax mini
Year: 2013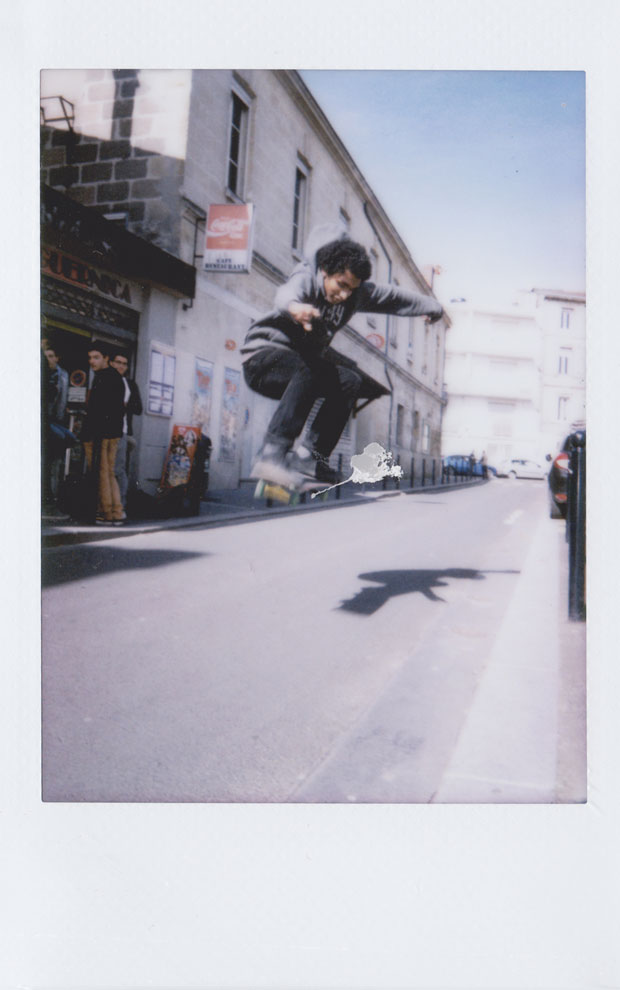 6. This is definitively one of my best shots ever, and my best Instax mini shot. This is a friend from highschool that I asked to jump with his skateboard so I could snap the right moment. First try, and I won!

Camera: Polaroid 300 (Fujifilm Instax mini 7)
Film: Fujifilm Instax mini
Year: 2013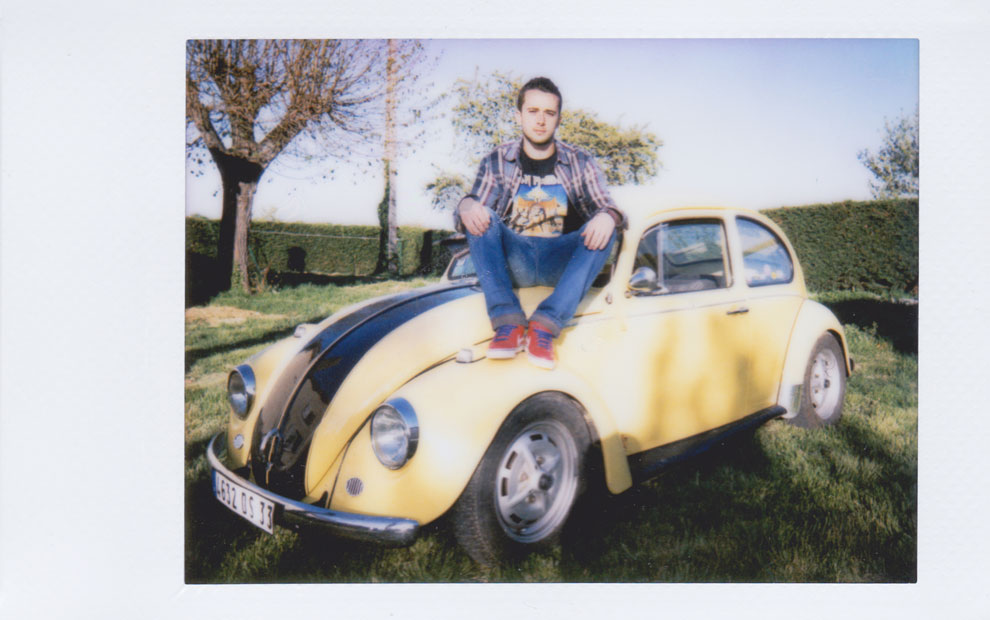 7. I asked my father to take a photo of me on his VW Beetle. Unfortunately, he had a accident with the car a few weeks later :(

Camera: Polaroid 300 (Fujifilm Instax mini 7)
Film: Fujifilm Instax mini
Year: 2013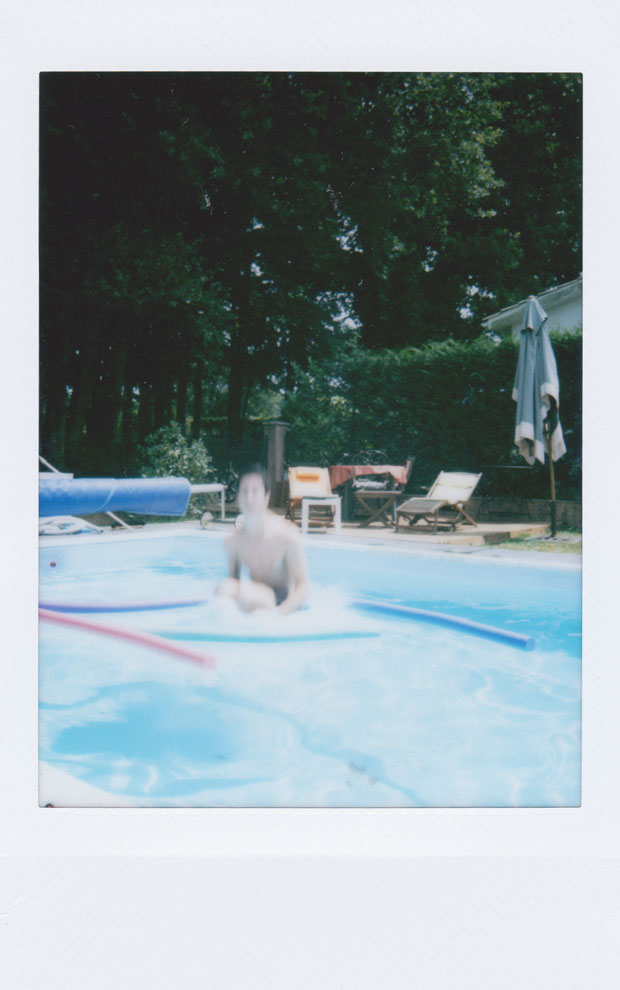 8. Enter the matrix <3

Camera: Polaroid 300 (Fujifilm Instax mini 7)
Film: Fujifilm Instax mini
Year: 2013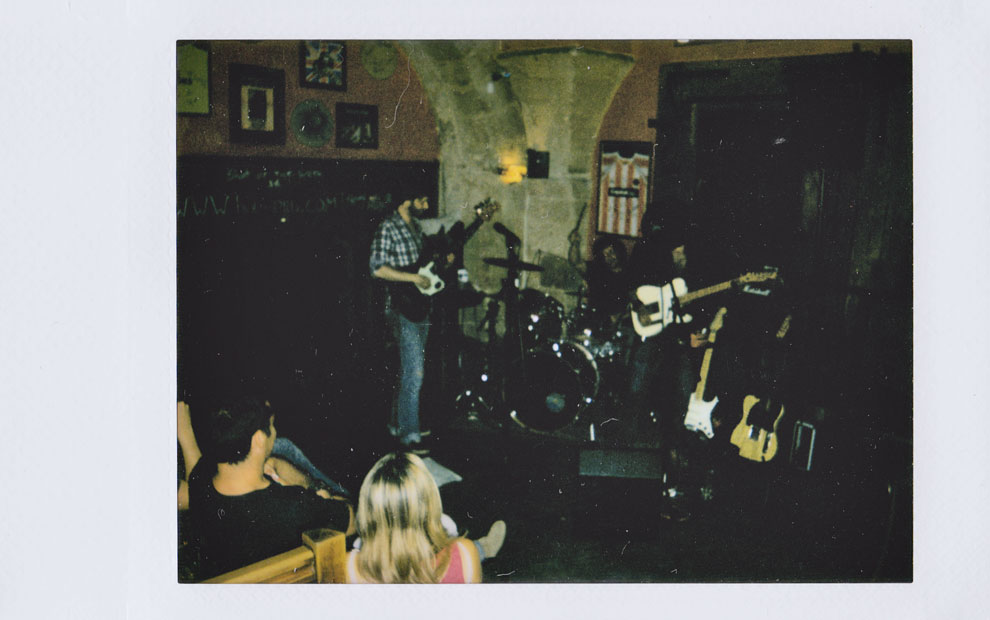 9. Decided to try a shot indoors with a really poor light, and with distance. But it sure was a bad idea! Though, this photography has a post-story; I was in this bar with my friends for the gig, and just after we left, a huge storm begun. The city of Bordeaux, in the south of France, was totally flooded. We had our legs under water, yes, even our knees were under water! I promise. This was unbelievable… but fortunately, we could reach the home of nice people that gave us clothes to change ourselves and we could take my car to come back home after the storm stopped.

Camera: Polaroid 300 (Fujifilm Instax mini 7)
Film: Fujifilm Instax mini
Date: 16th July 2013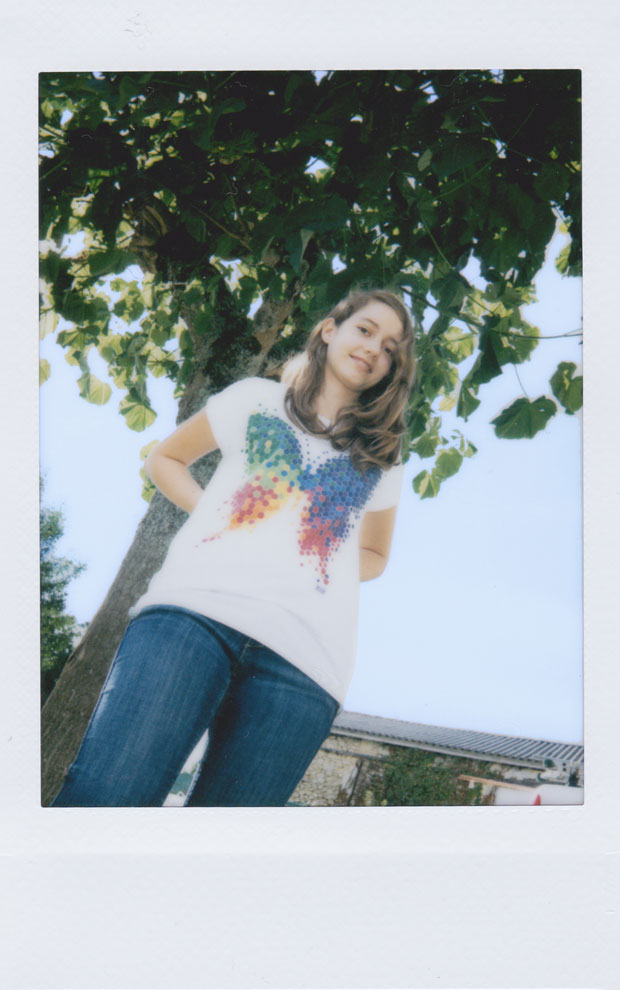 10. The girl with a Butterflies & Hurricanes tshirt from MUSE

Camera: Polaroid 300 (Fujifilm Instax mini 7)
Film: Fujifilm Instax mini
Year: 2013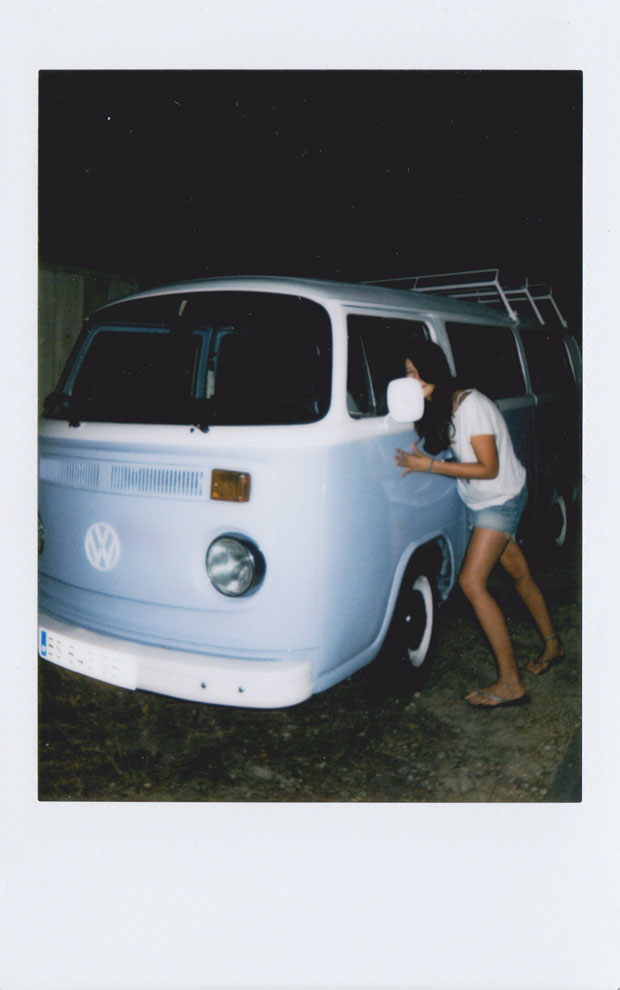 11. "Is there somebody in the mirror?"

Camera: Polaroid 300 (Fujifilm Instax mini 7)
Film: Fujifilm Instax mini
Year: 2013
Info: all night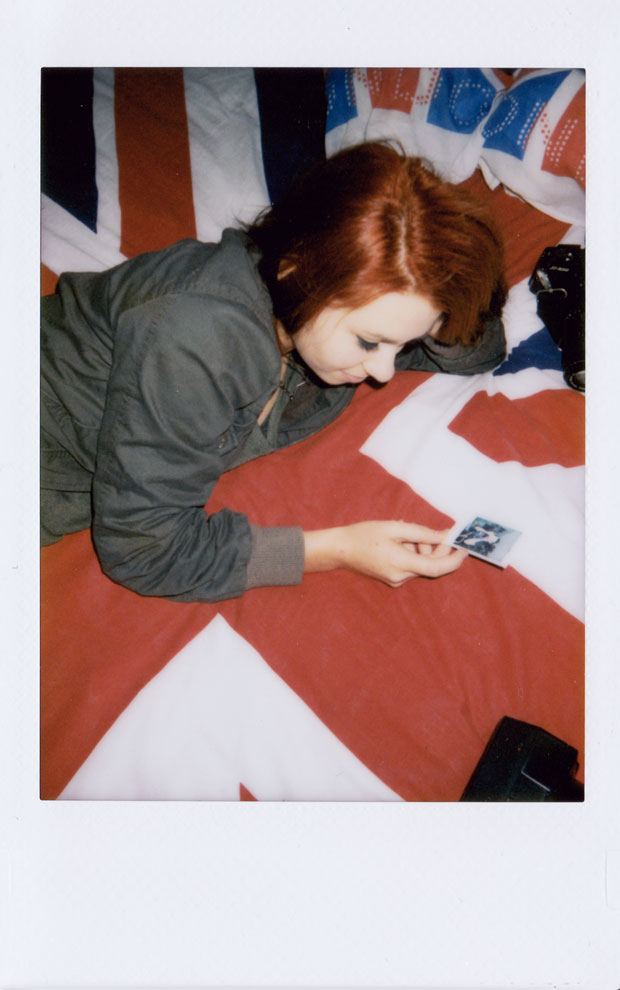 12. Instaxception with Laura, the girl that did the painting you saw some photos above :) — One of my last (good) shots with the Instax mini, that I sold a few weeks after.

Camera: Polaroid 300 (Fujifilm Instax mini 7)
Film: Fujifilm Instax mini
Year: 2013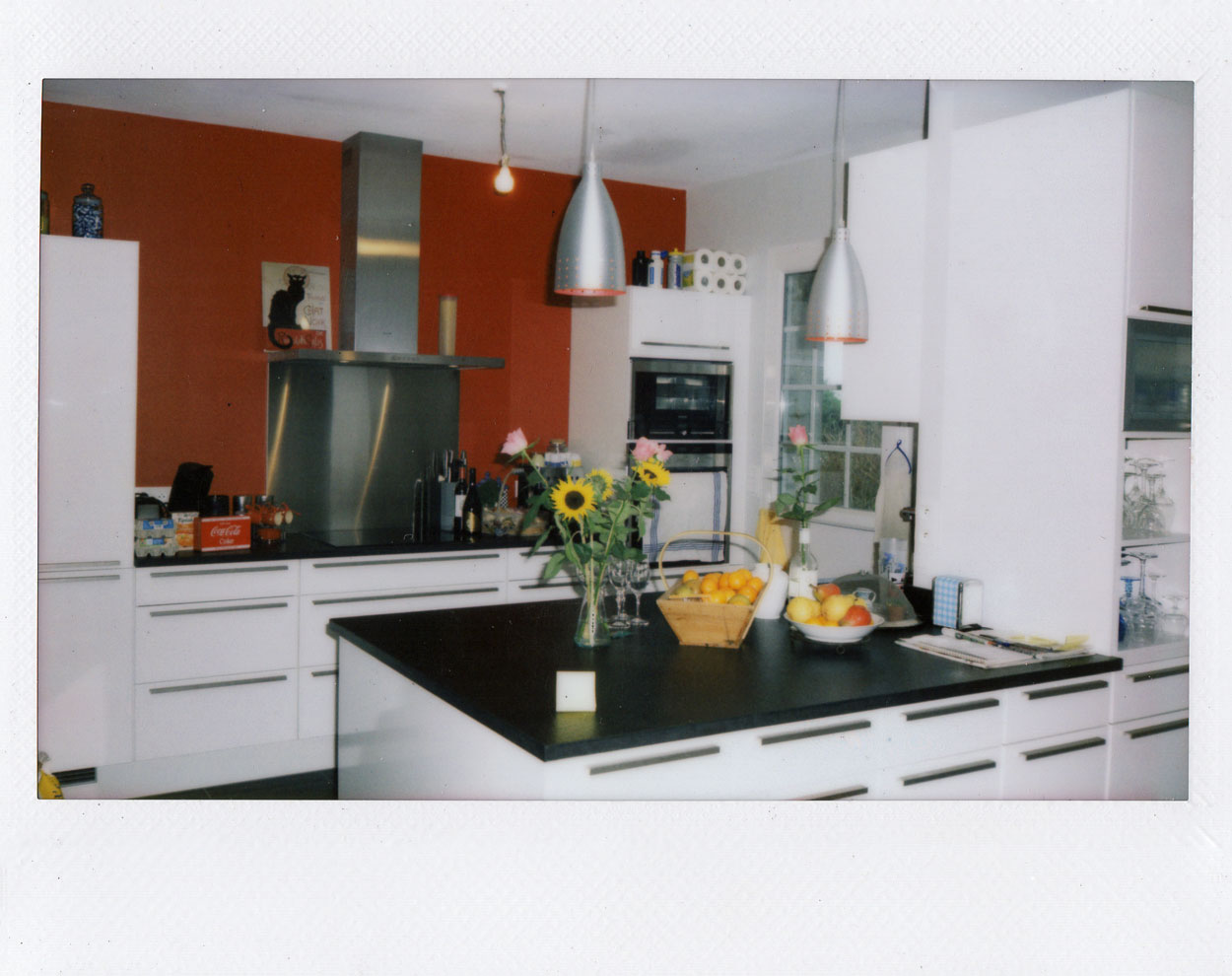 13. Let's try the Wide medium they said, it's gonna be fun they said!

Camera: Fujifilm Instax Wide 210
Film: Fujifilm Instax Wide
Year: 2013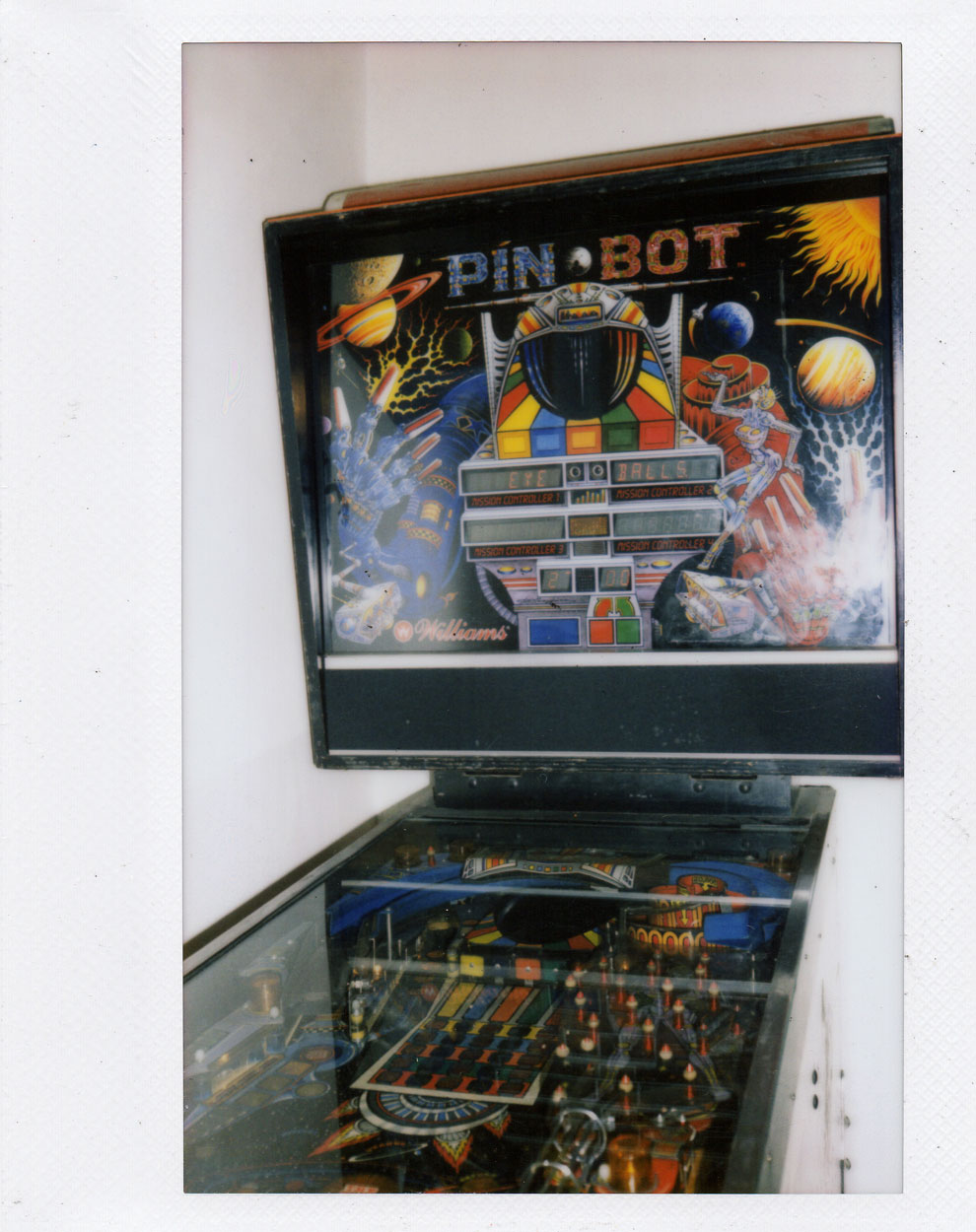 14. The Pin-Bot pinball machine… best entertaining thing we have home!

Camera: Fujifilm Instax Wide 210
Film: Fujifilm Instax Wide
Year: 2013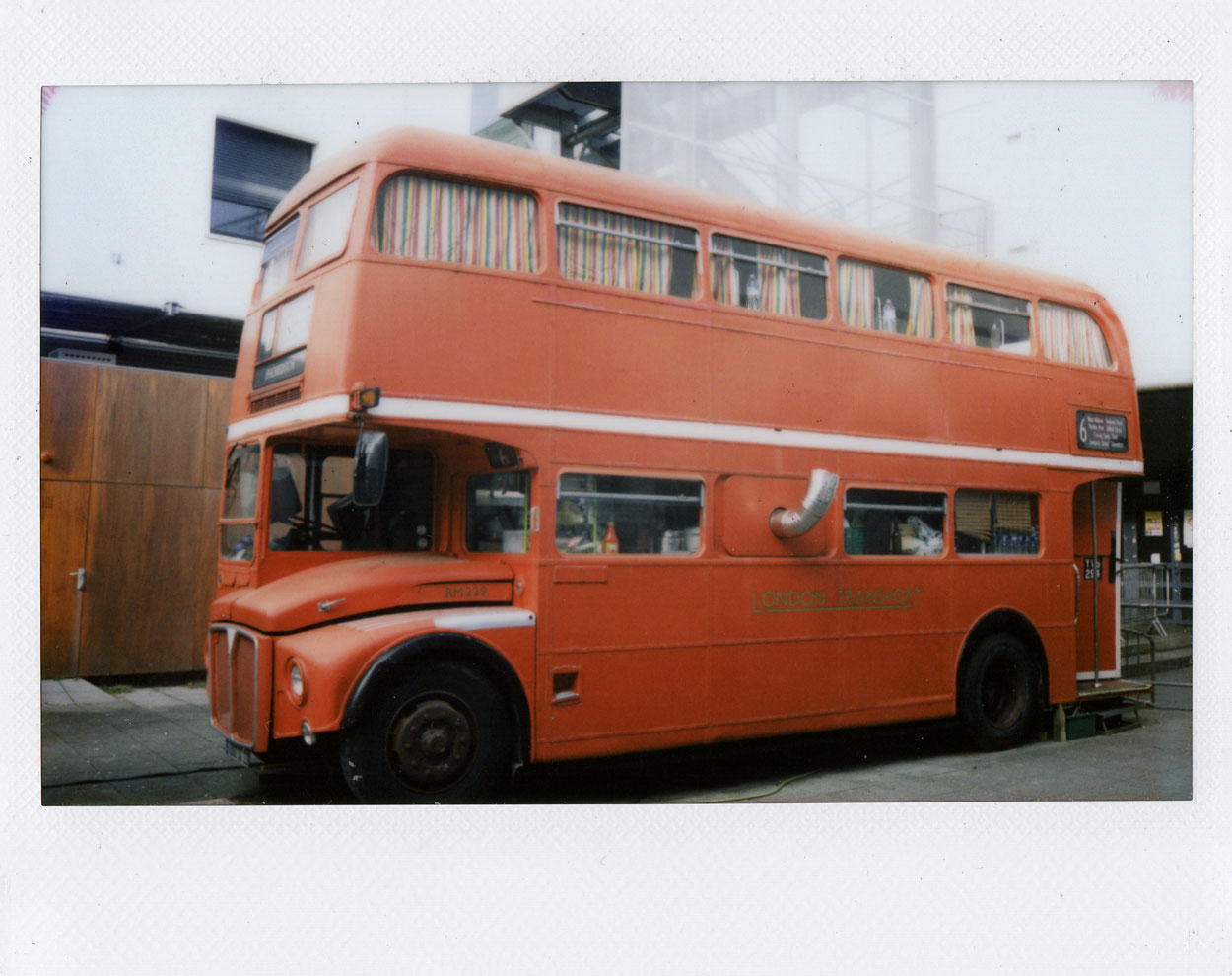 15. This double decker bus contains a whole flat inside. If the look at the window… you can see a Ketchup jar. :)

Camera: Fujifilm Instax Wide 210
Film: Fujifilm Instax Wide
Year: 2013
Info: You can see that the building behind the bus appears with a "light blue" colour. Fujifilm's chemistry makes everything very blue.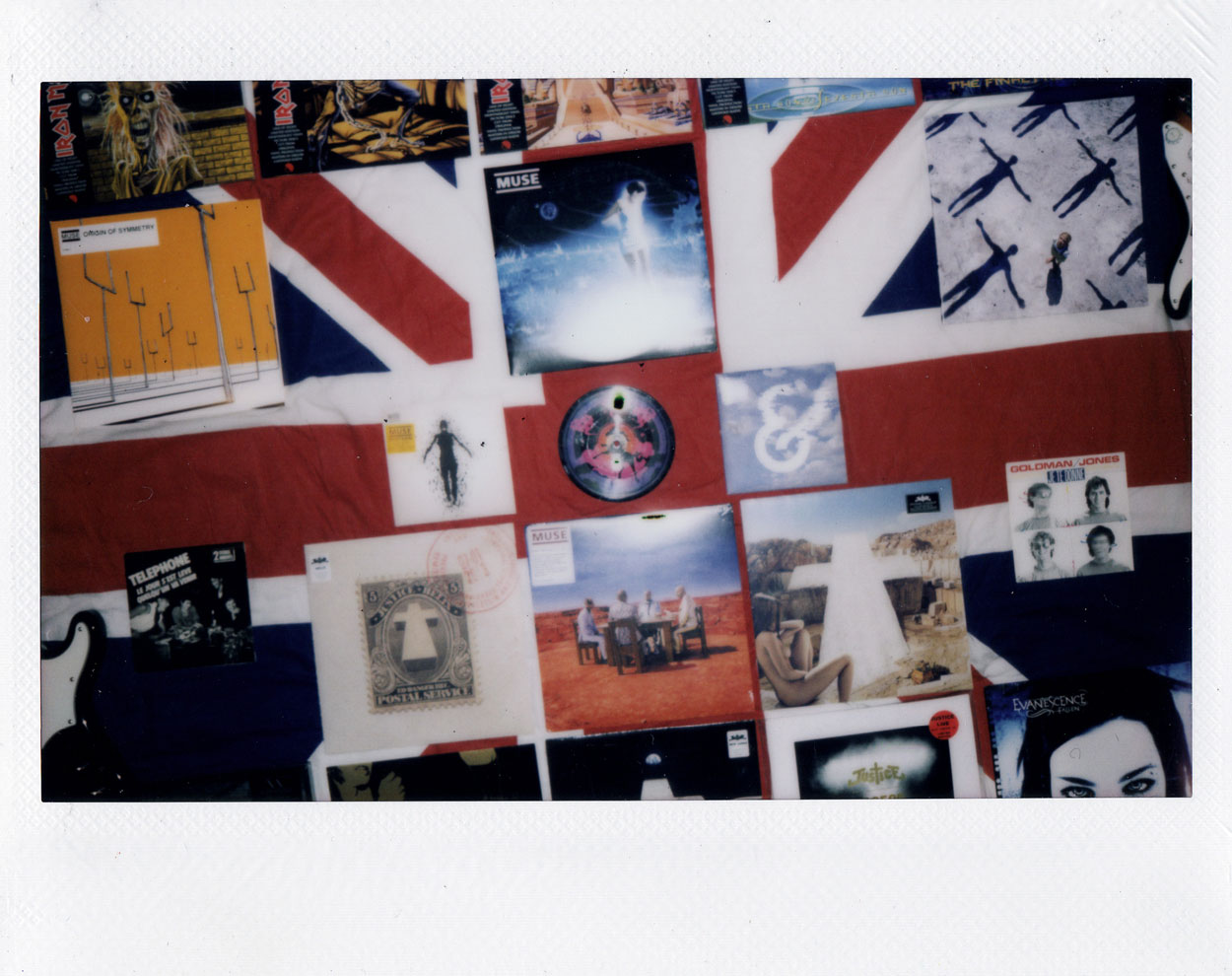 16. Vinyls pt. I

Camera: Fujifilm Instax Wide 210
Film: Fujifilm Instax Wide
Year: 2014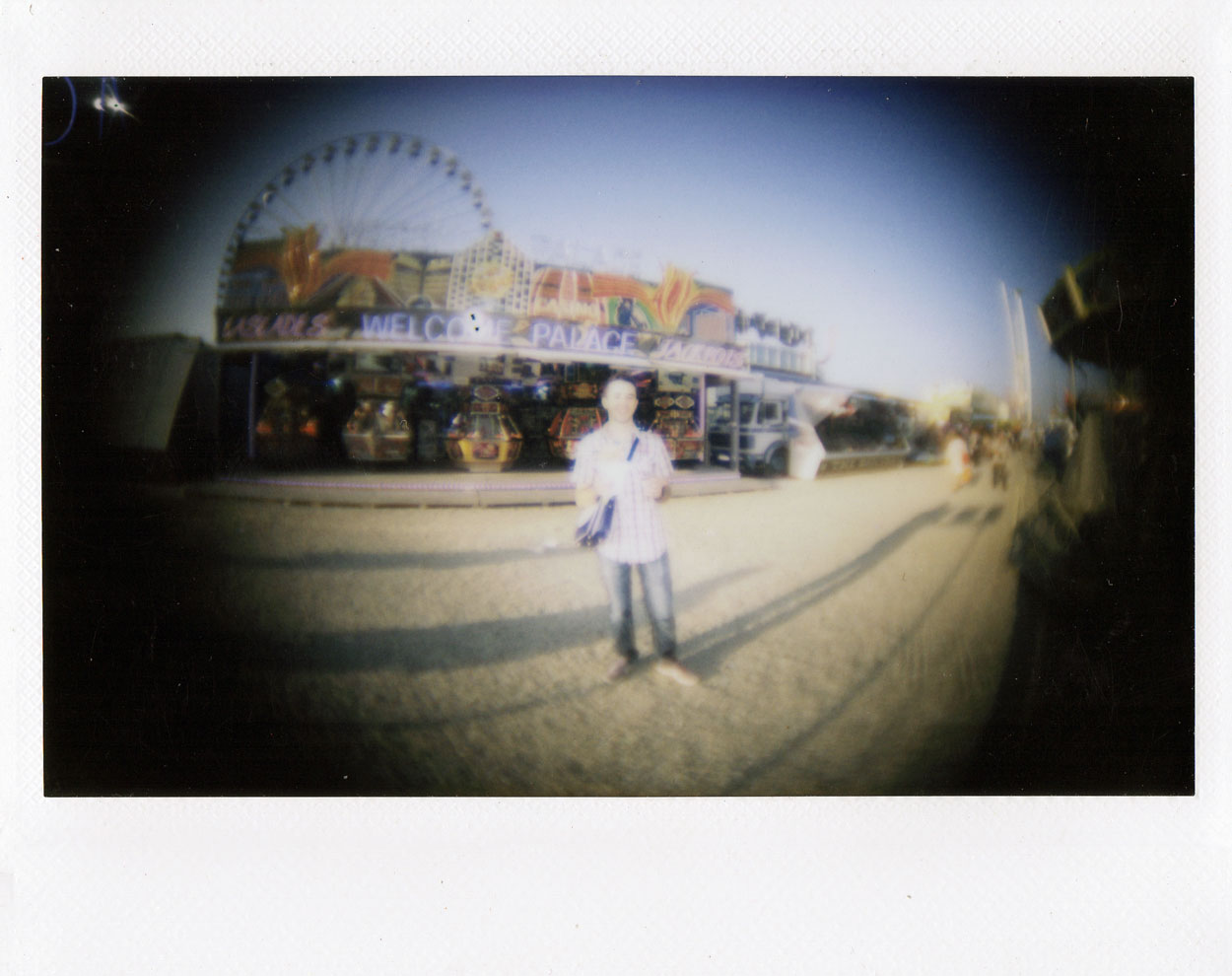 17. Welcome Palace

Camera: Fujifilm Instax Wide 210
Film: Fujifilm Instax Wide
Year: 2014
Info: fish-eye lens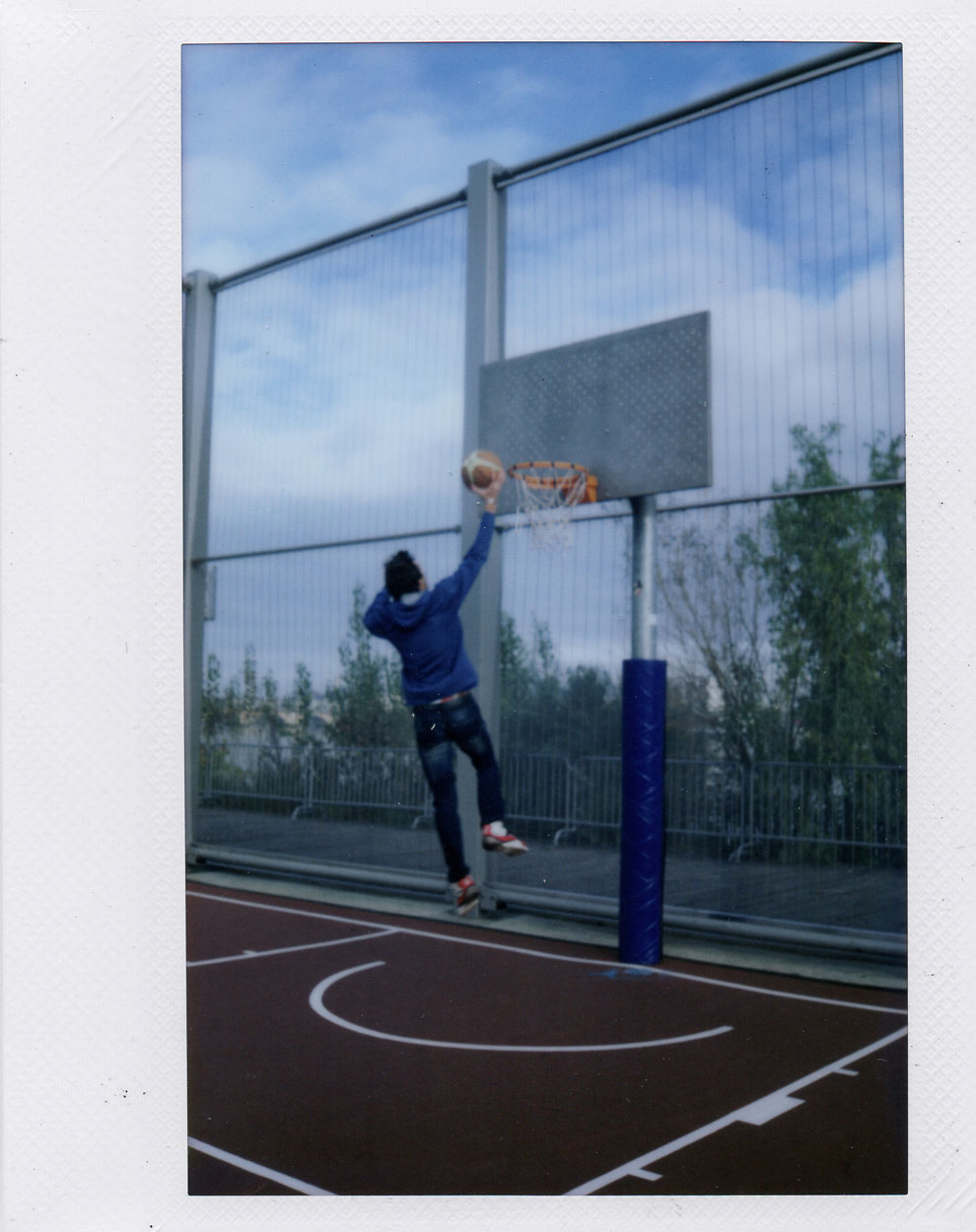 18. Dunk?

Camera: Fujifilm Instax Wide 210
Film: Fujifilm Instax Wide
Year: 2014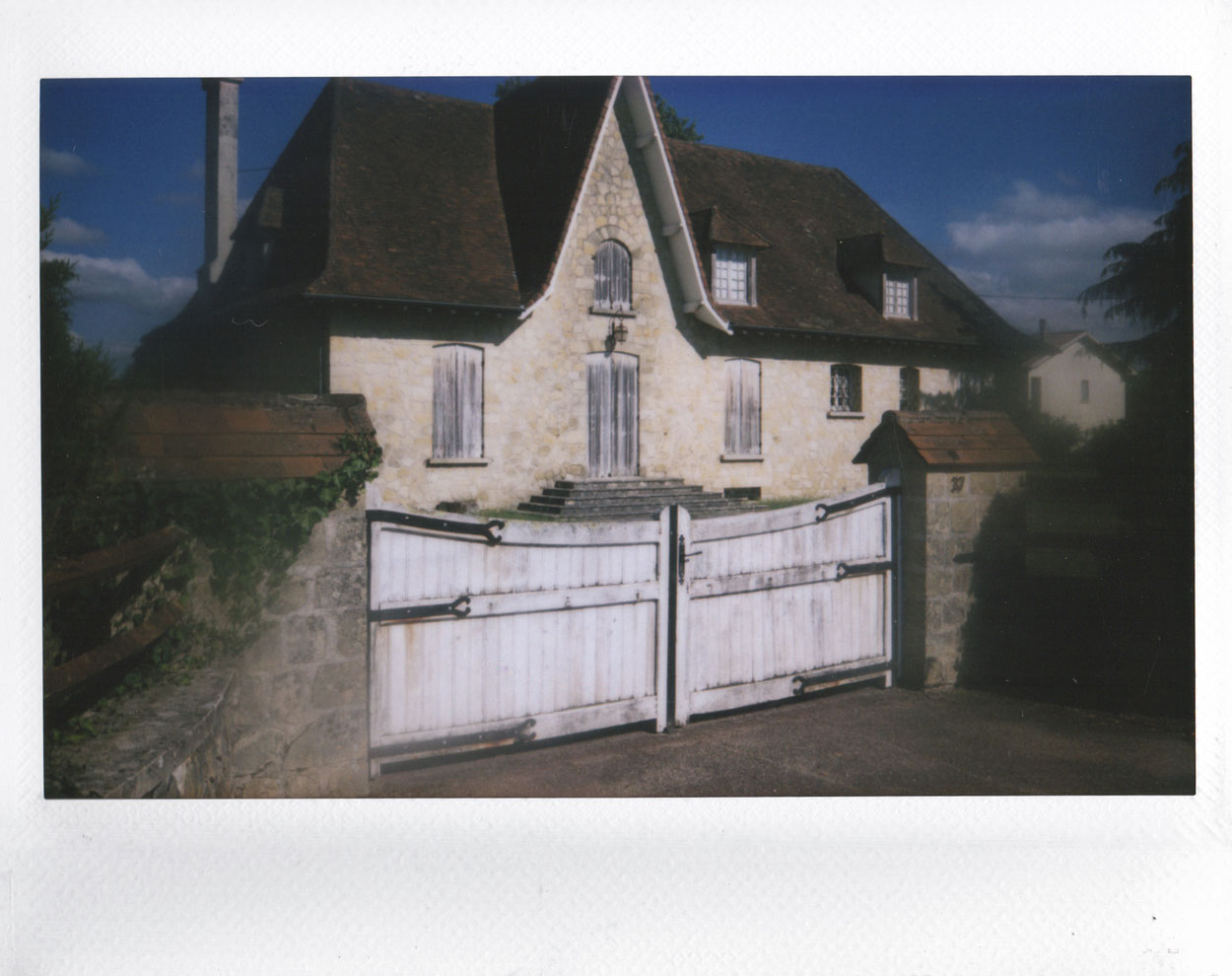 19. Cute house needs new woodwork

Camera: Fujifilm Instax Wide 210
Film: Fujifilm Instax Wide
Year: 2014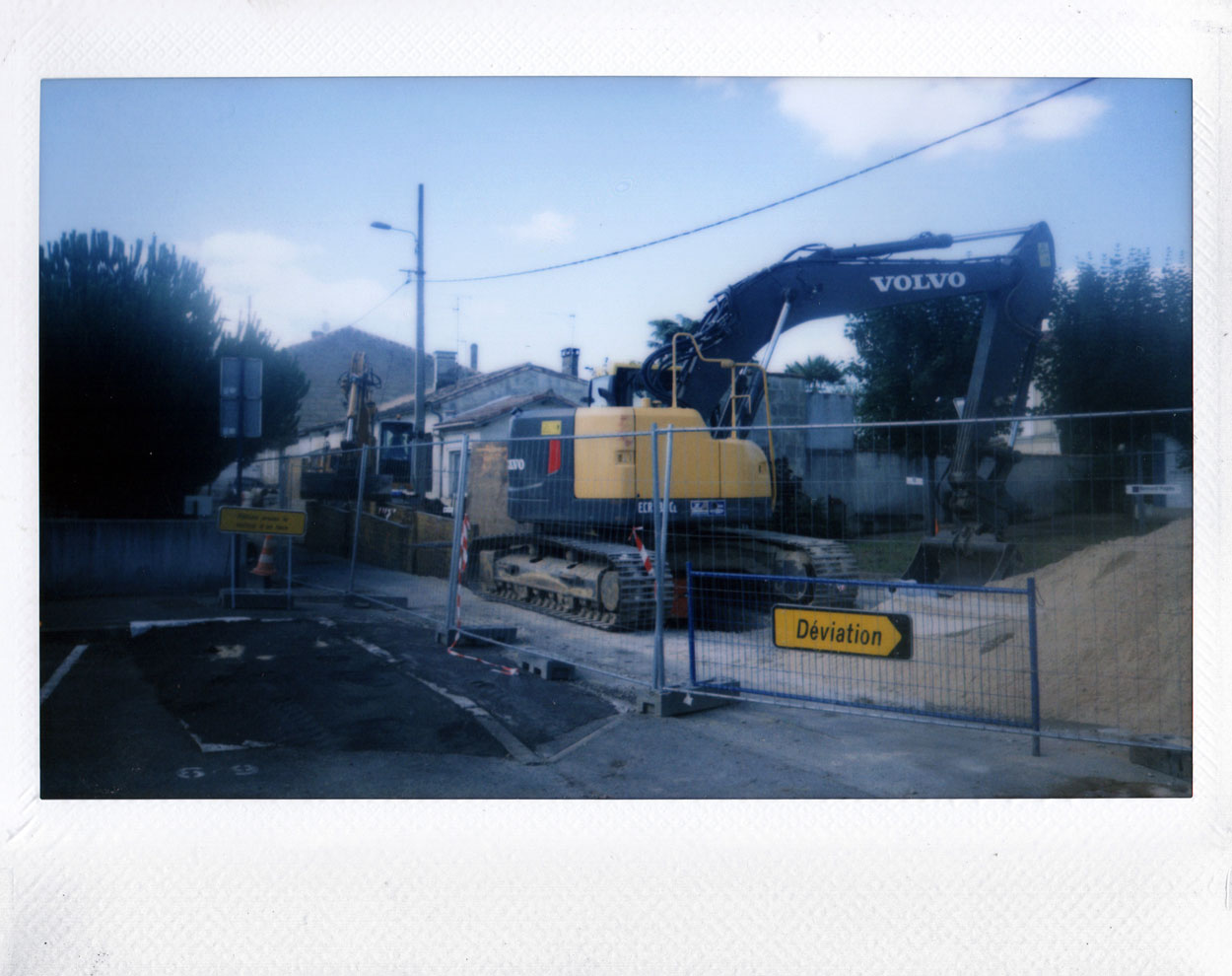 20. …

Camera: Fujifilm Instax Wide 210
Film: Fujifilm Instax Wide
Year: 2014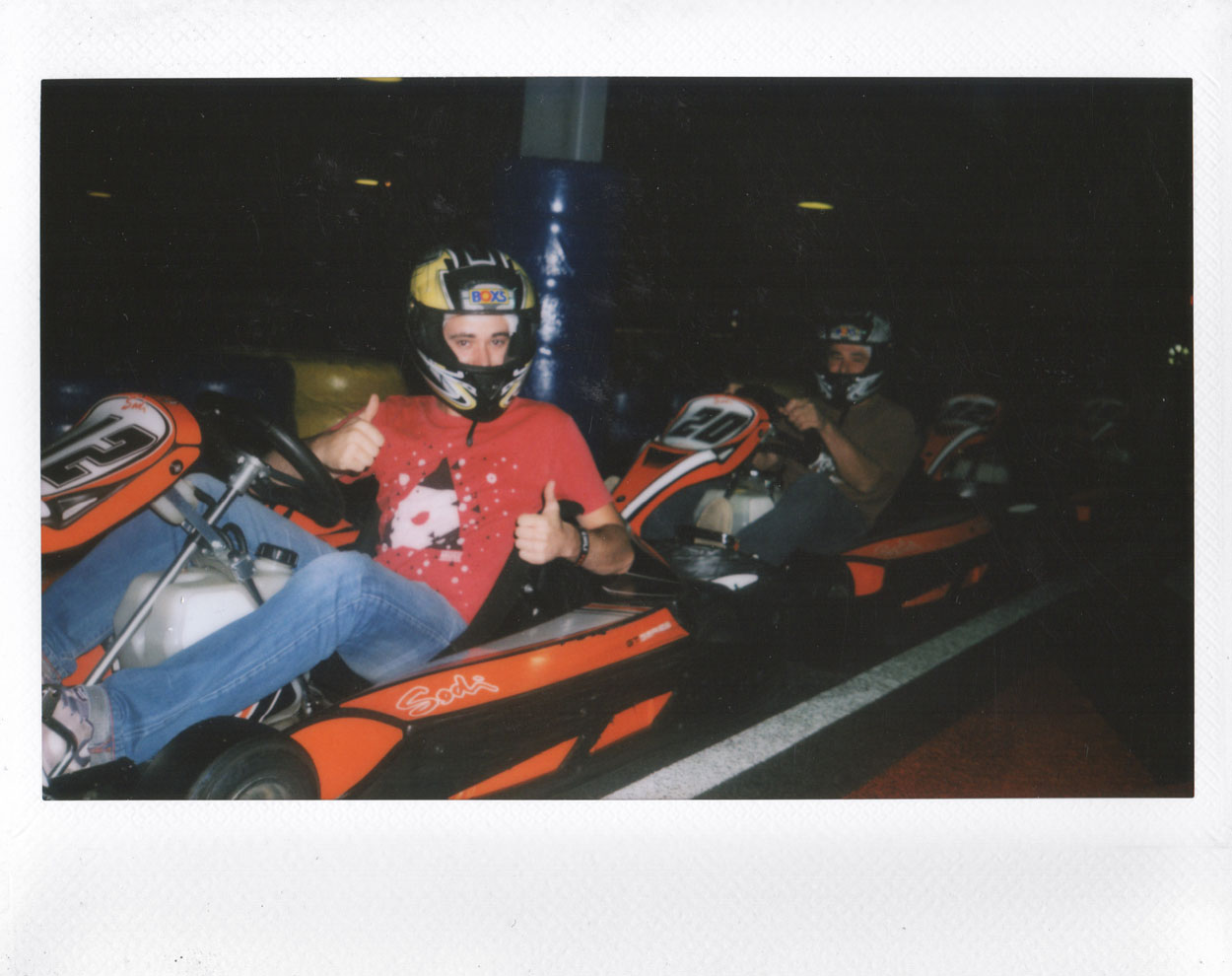 21. Bapteash Kart Super Circuit

Camera: Fujifilm Instax Wide 210
Film: Fujifilm Instax Wide
Year: 2014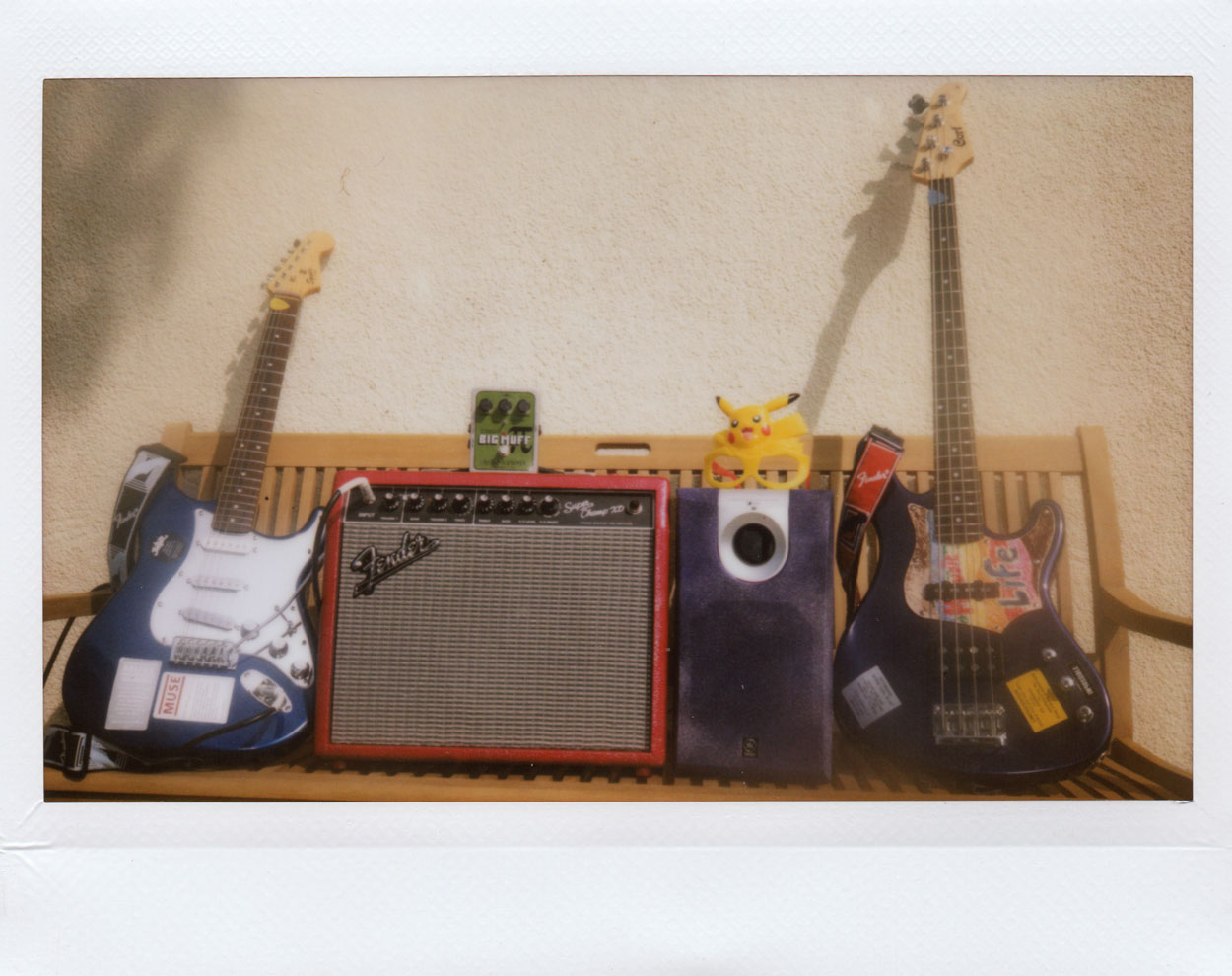 22. My musical family v2.0

Camera: Fujifilm Instax Wide 210
Film: Fujifilm Instax Wide
Year: 2014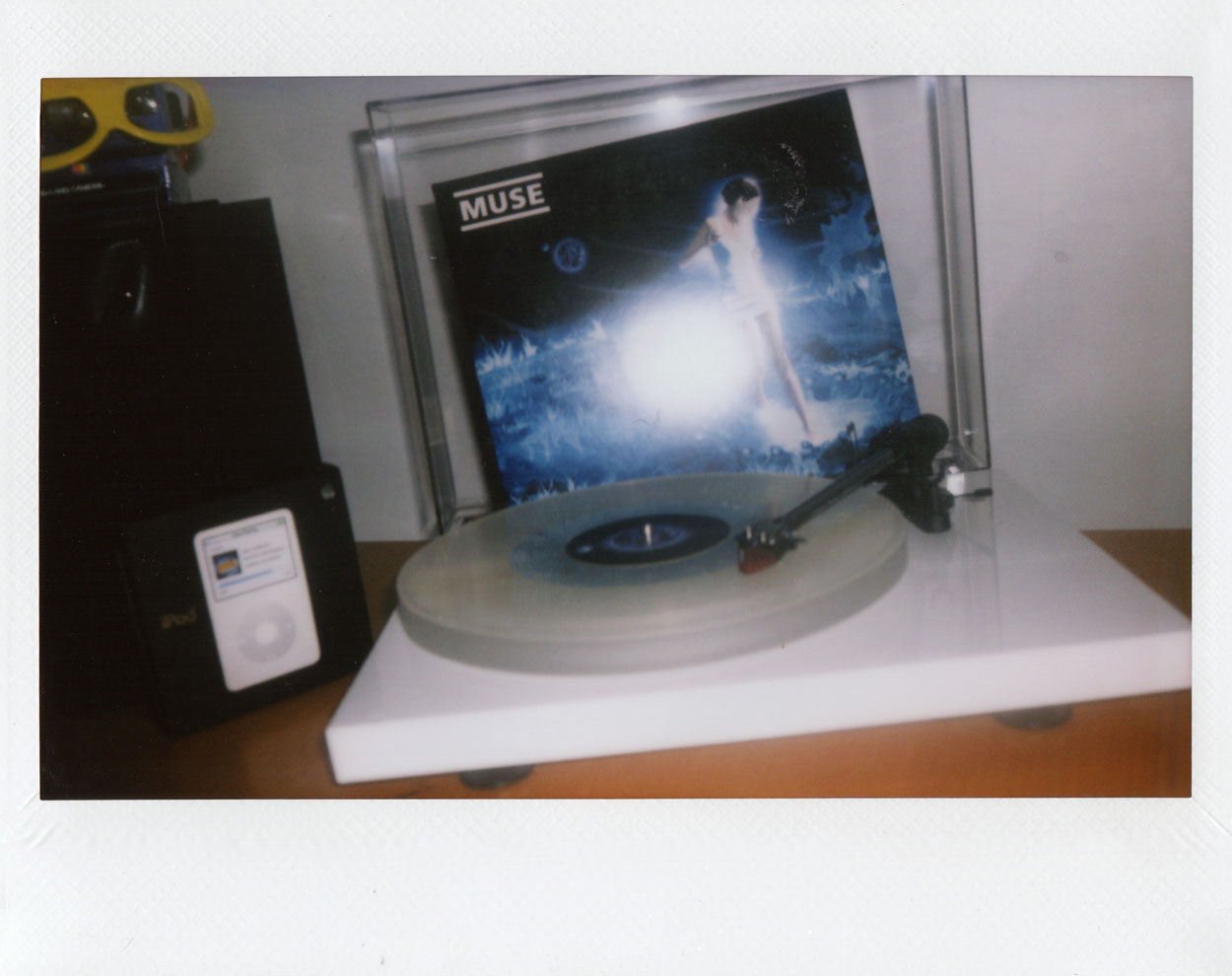 23. High-Fidelity devices (Pro-Ject turntable and Apple iPod 5th Gen 80GB)

Camera: Fujifilm Instax Wide 210
Film: Fujifilm Instax Wide
Year: 2014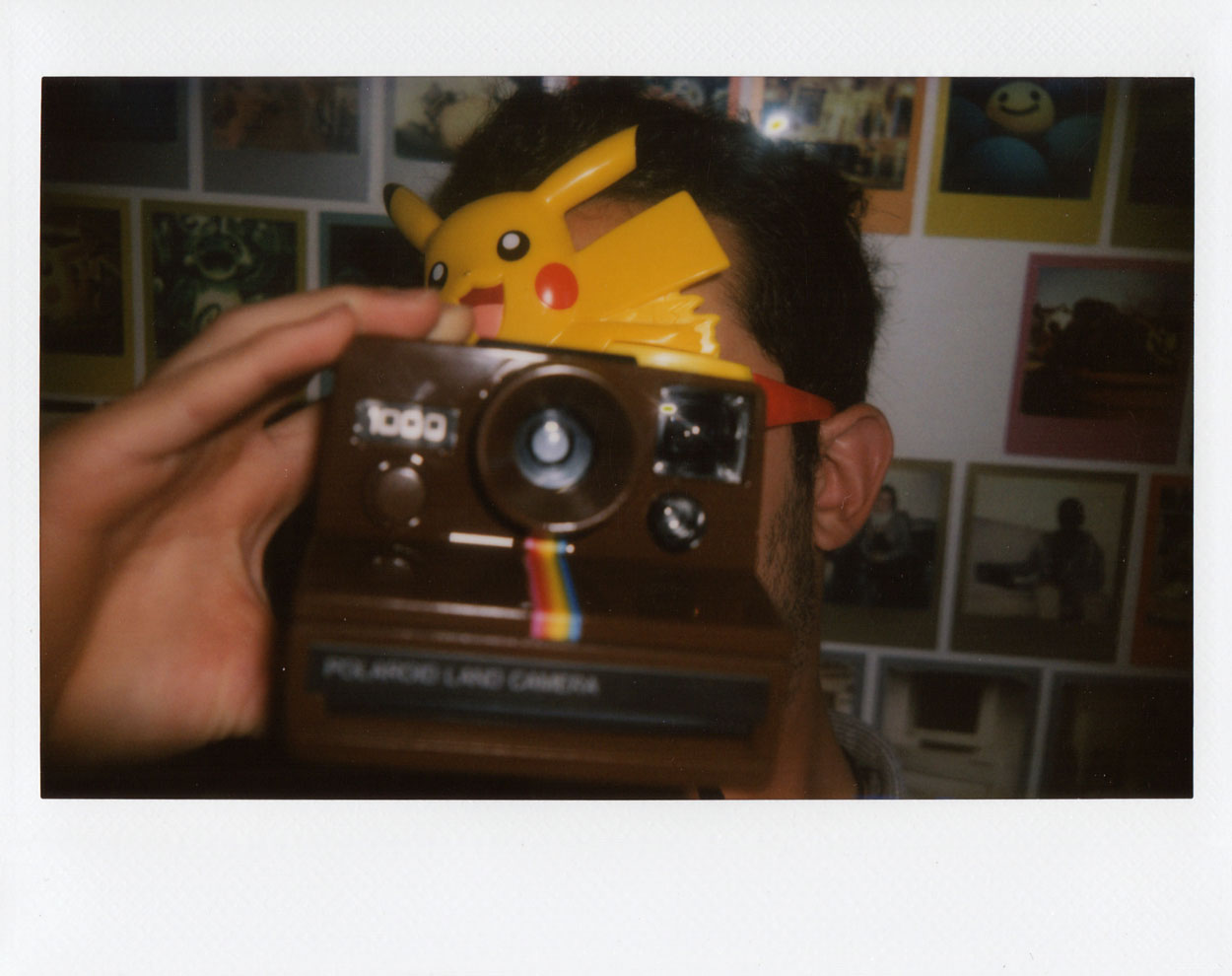 24. Brownie Polaroid and Pikachu glasses

Camera: Fujifilm Instax Wide 210
Film: Fujifilm Instax Wide
Year: 2014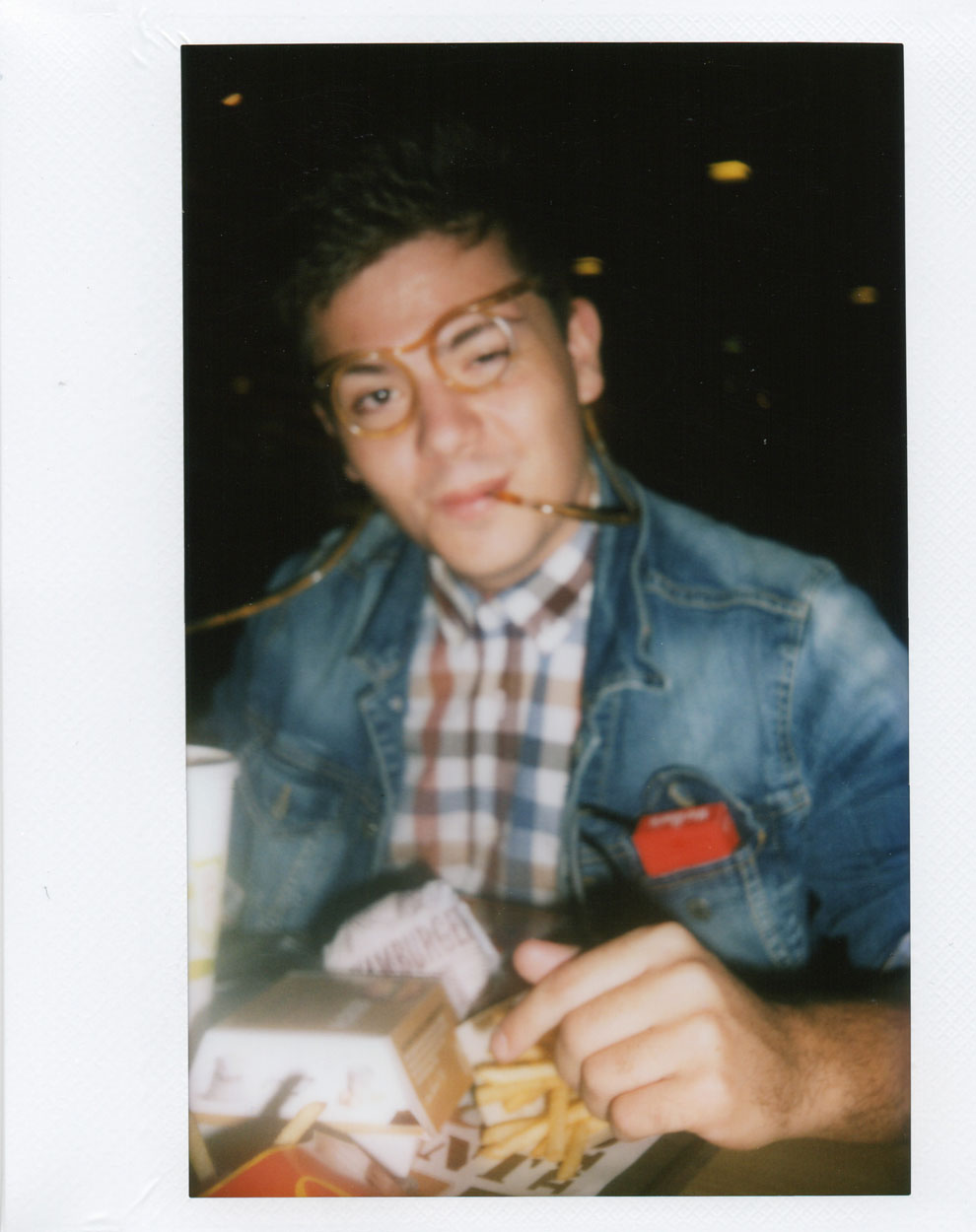 25. Strawglasses with some Coke at McDonald's

Camera: Fujifilm Instax Wide 210
Film: Fujifilm Instax Wide
Year: 2014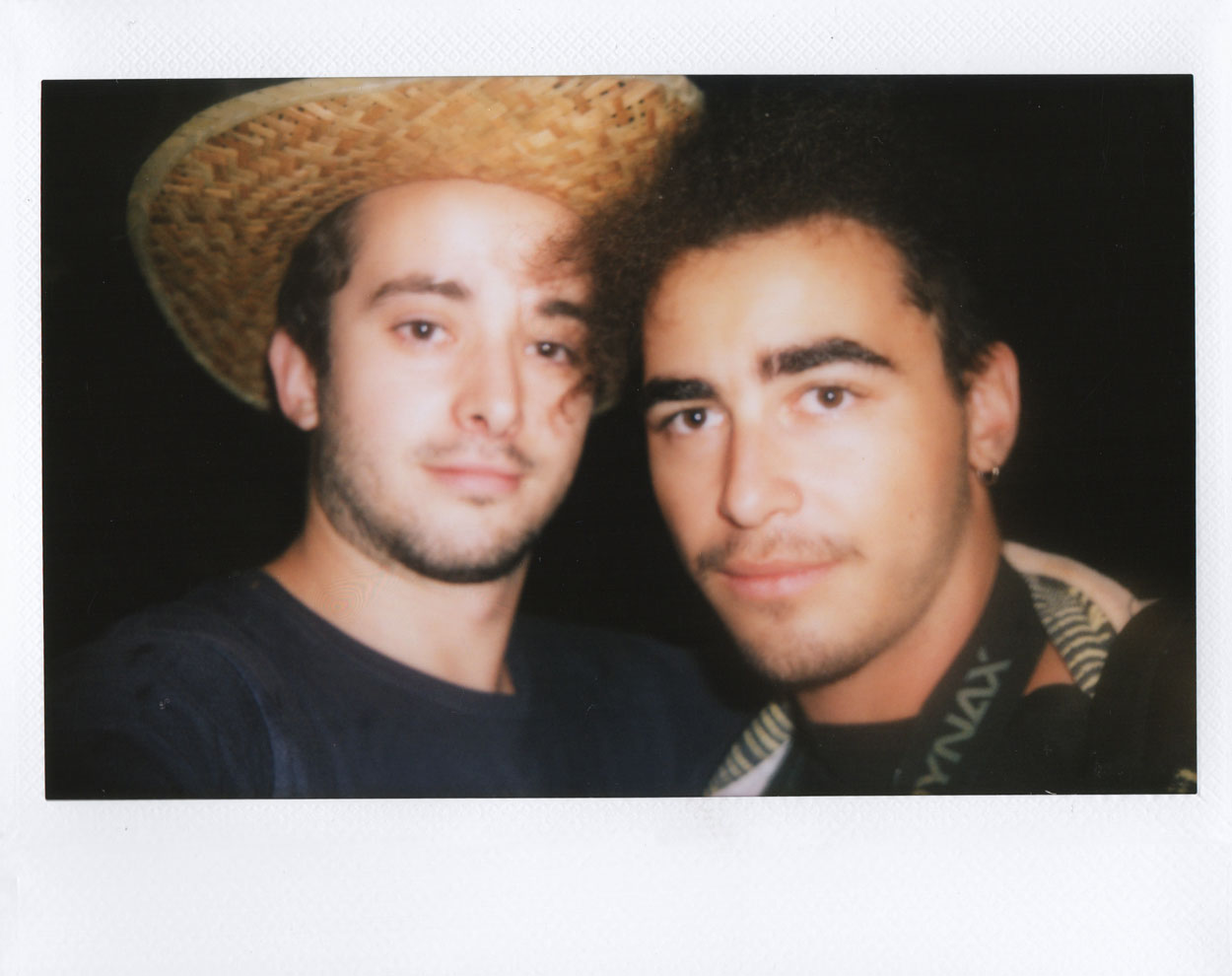 26. Lost in nature, in the deep forest. It's all dark, let's lighten some faces <3

Camera: Fujifilm Instax Wide 210
Film: Fujifilm Instax Wide
Year: 2014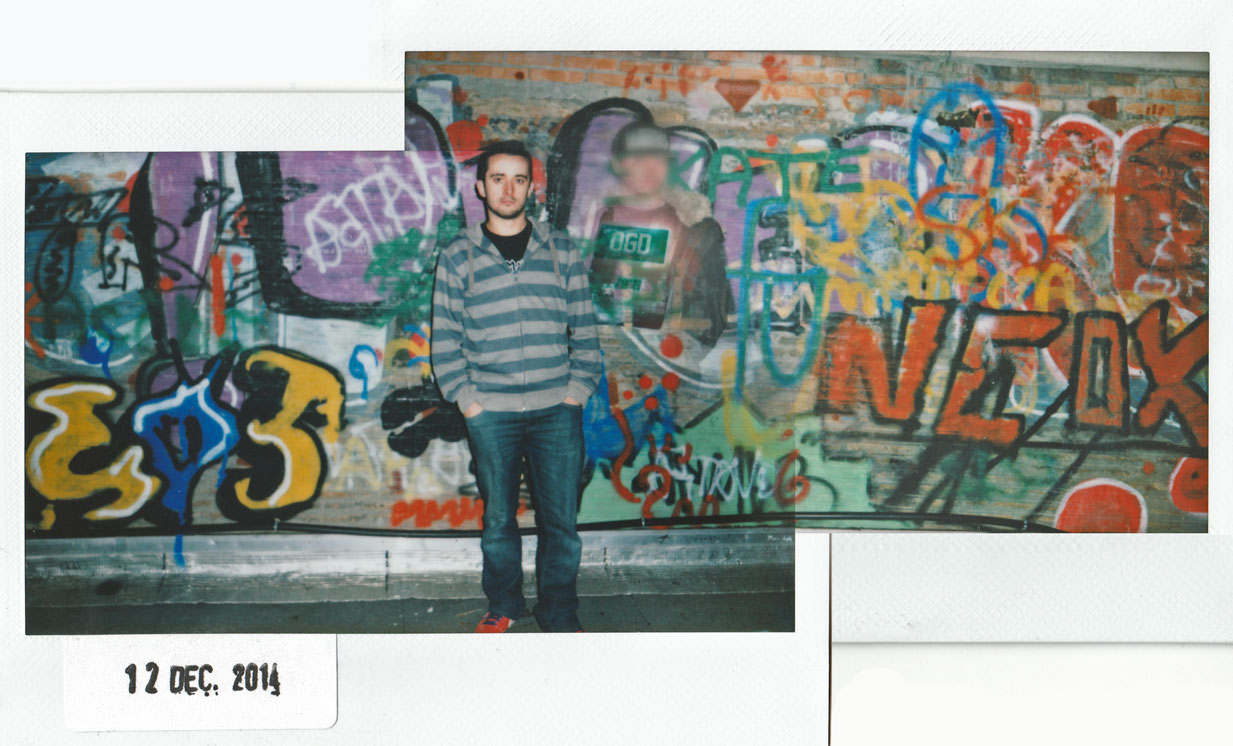 27. Colourful graffiti, shot by full night, the Instax camera & film show their great performance here! The collage was made with Photoshop, but nothing about light or colour is edited.

Camera: Fujifilm Instax Wide 210
Film: Fujifilm Instax Wide
Year: 2014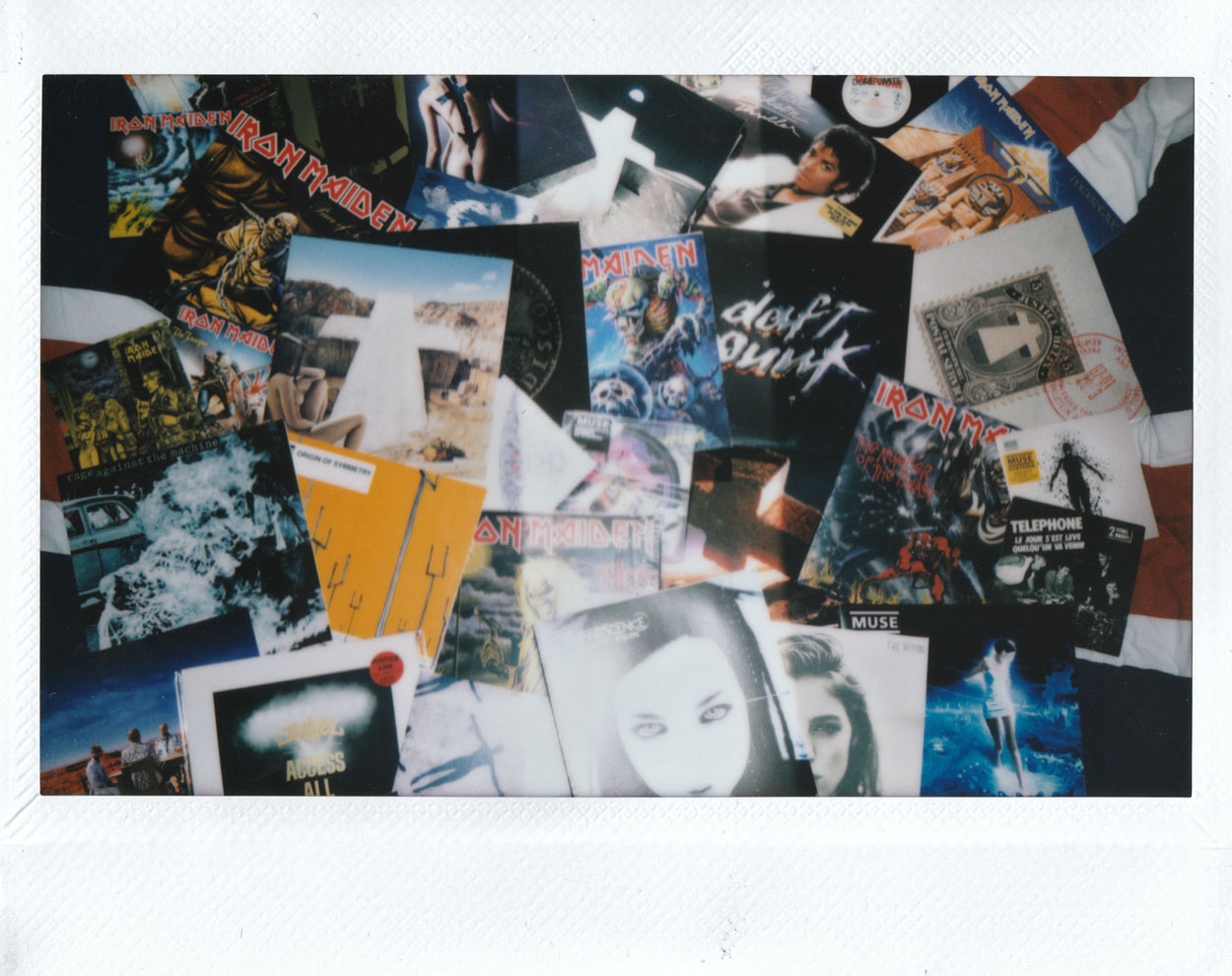 28. Vinyls pt. II

Camera: Fujifilm Instax Wide 210
Film: Fujifilm Instax Wide
Year: 2015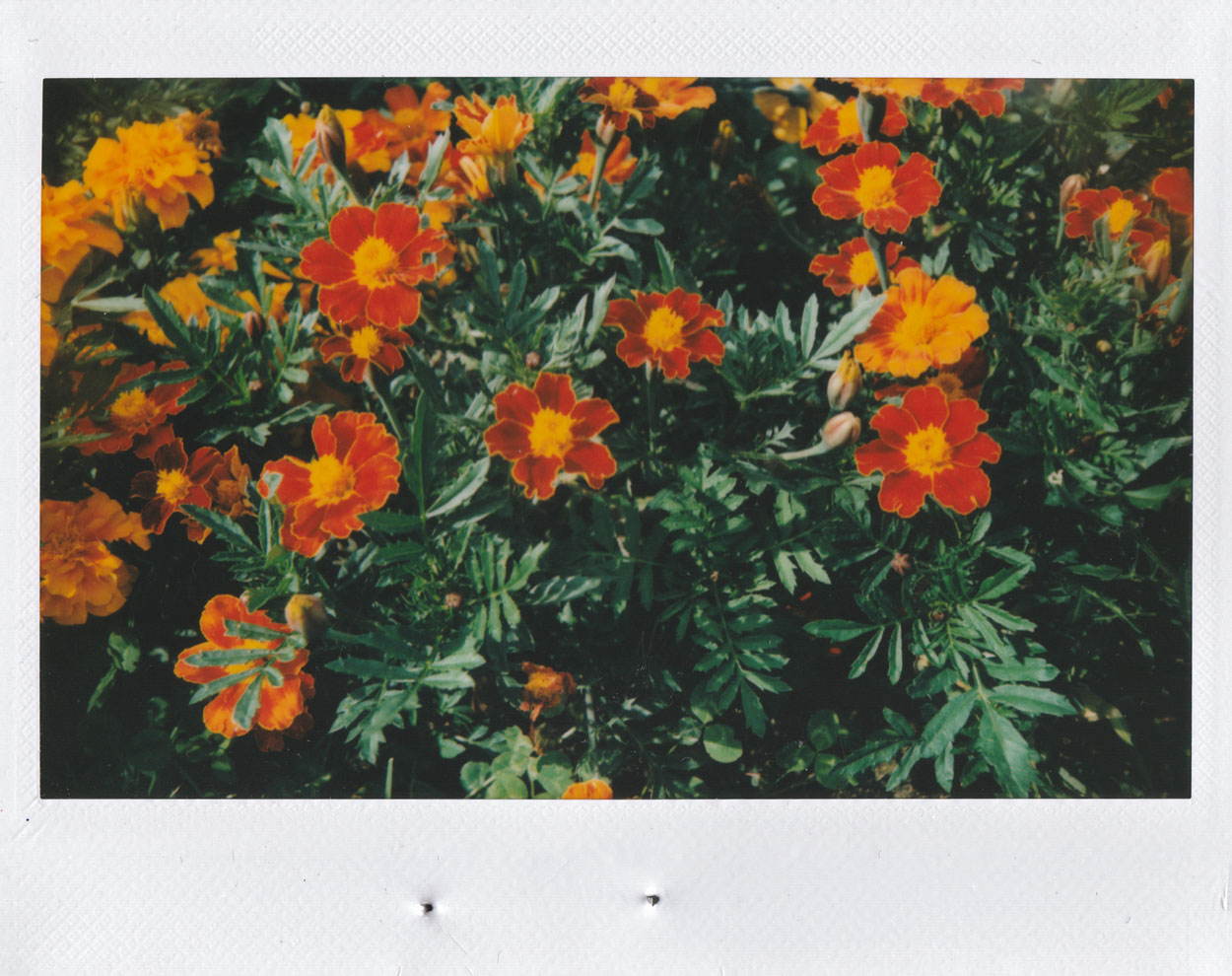 29. If your eyes need a definition of "vivid colours", these flowers offer the best of it.

Camera: Fujifilm Instax Wide 210
Film: Fujifilm Instax Wide
Year: 2015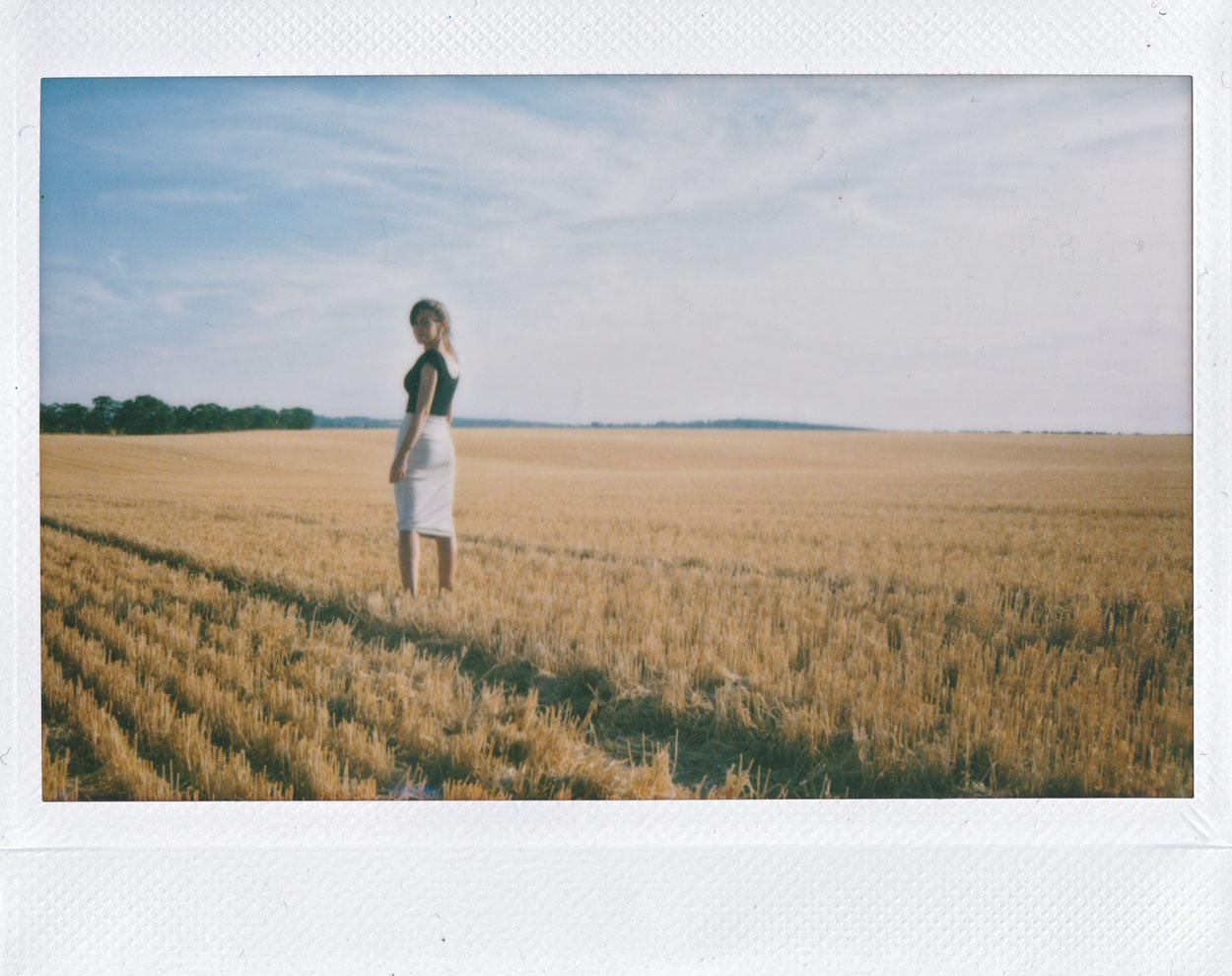 30. My adorable and lovely girlfriend, in a giant straw field, on expired Instax Wide film (first try ever!)

Camera: Fujifilm Instax Wide 210
Film: Fujifilm Instax Wide (EXPIRED 2010)
Year: 2015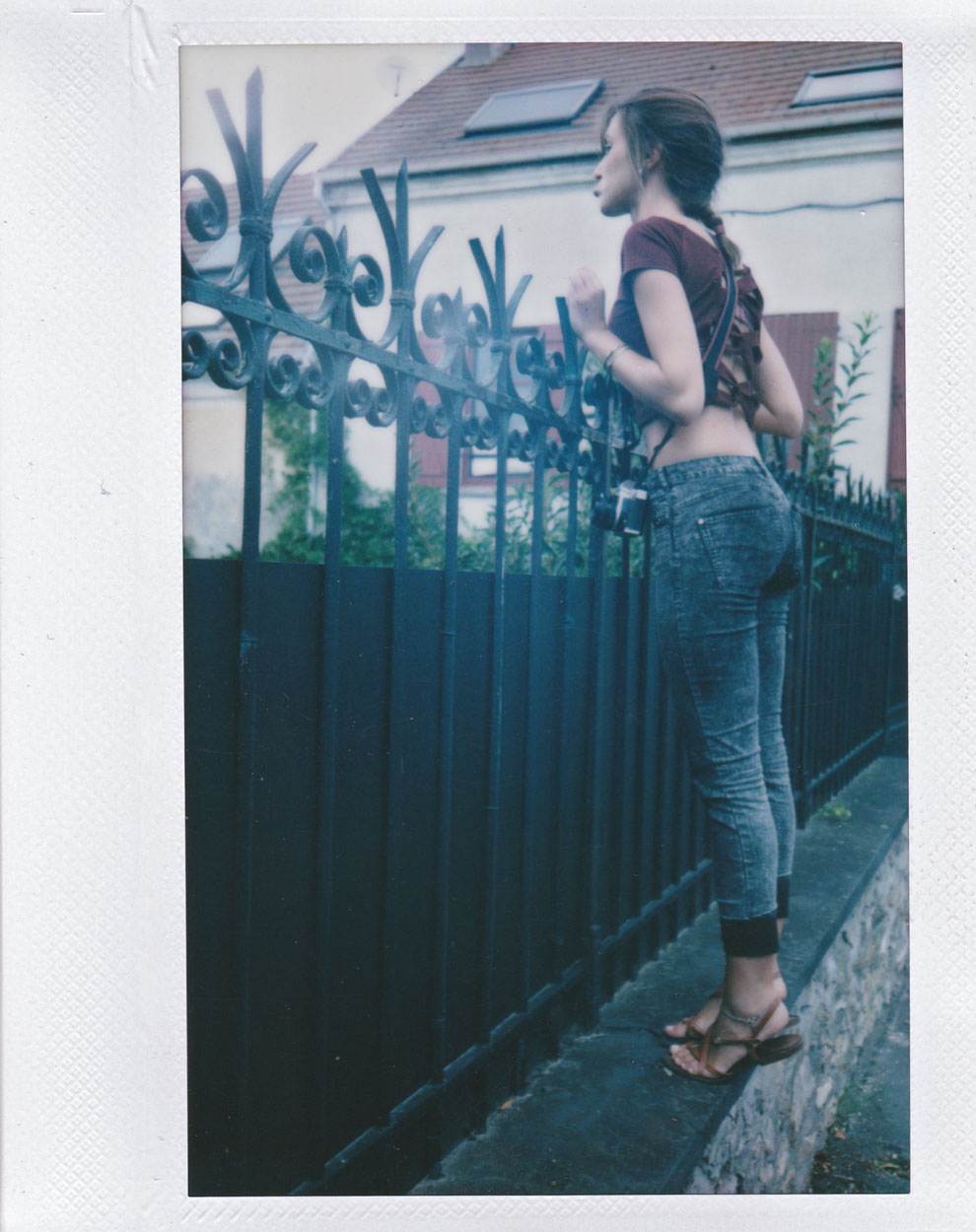 31. Another shot from the expired Instax film… Less contrast, whites get a tiny bit yellow, but no divots, and still a fast development! Well done, Fujifilm…

Camera: Fujifilm Instax Wide 210
Film: Fujifilm Instax Wide (EXPIRED 2010)
Year: 2015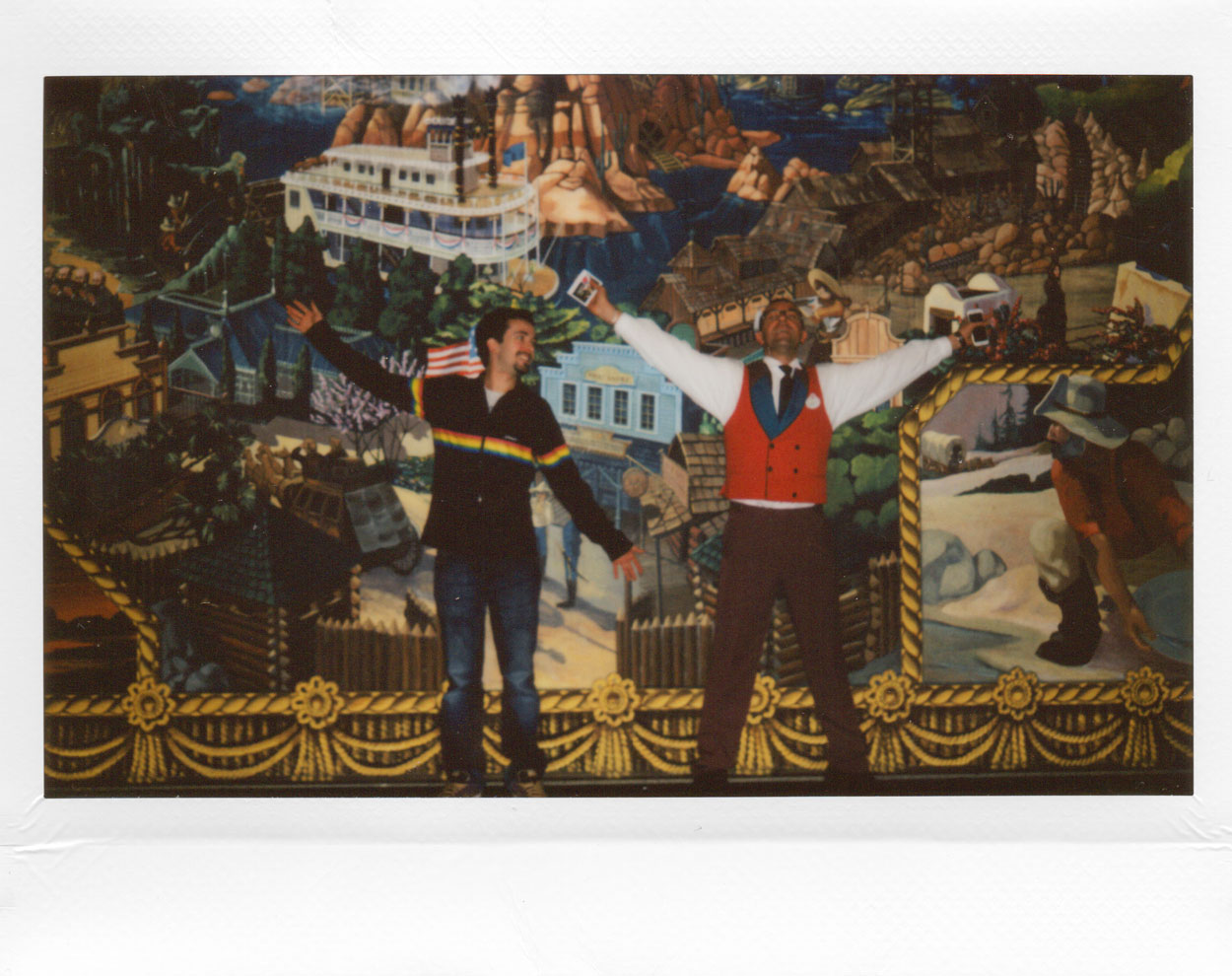 32. Last shot after I had been working at Disneyland Paris for 6 month. This is one of my favourite coworkers, Moufok & me with my Polaroid jacket on! We had funny times together. I hope to see him again very soon. :)

Camera: Fujifilm Instax Wide 210
Film: Fujifilm Instax Wide
Year: 2015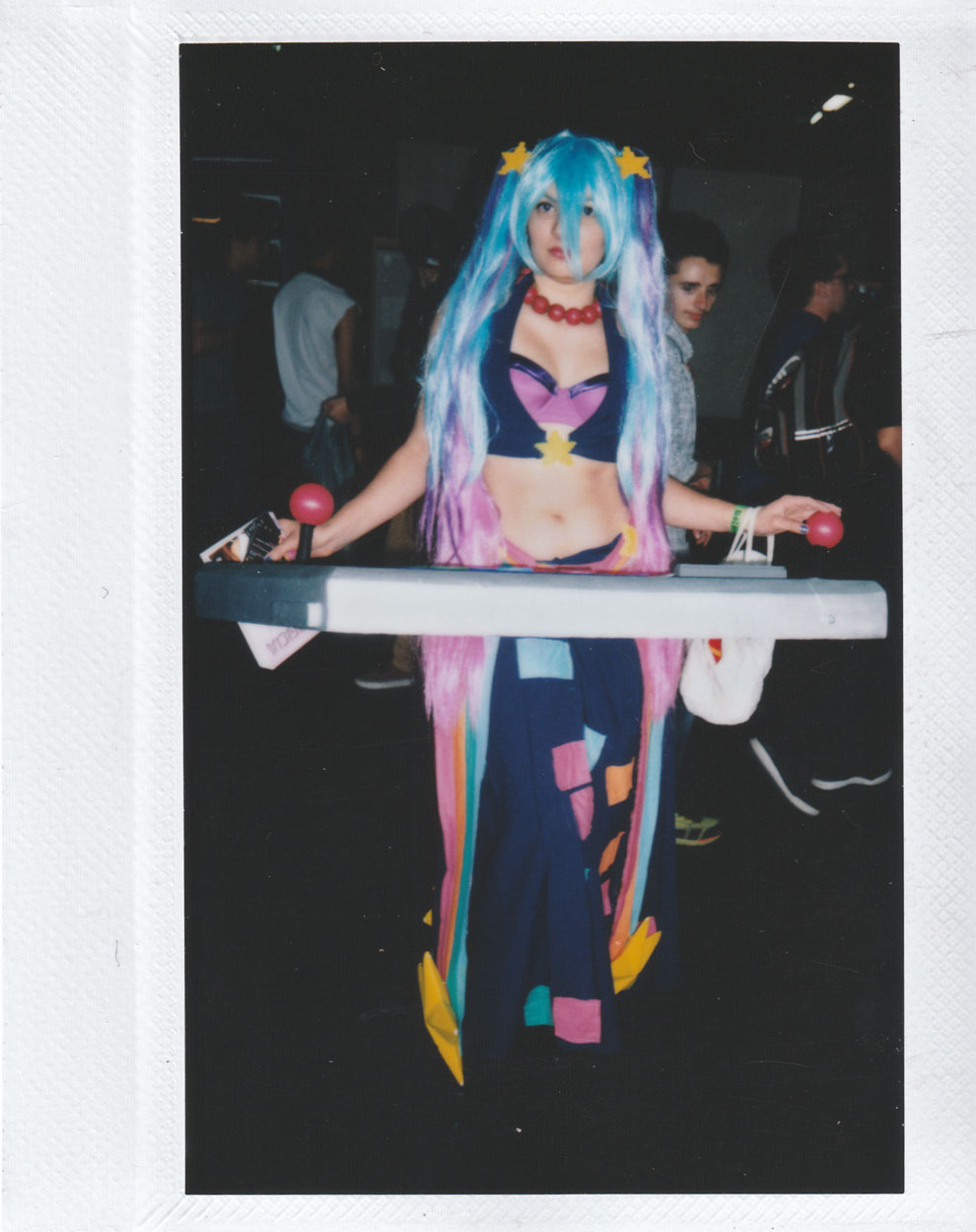 33. Cosplays at Animasia, Bordeaux — Giant joysticks!

Camera: Fujifilm Instax Wide 210
Film: Fujifilm Instax Wide
Year: 2015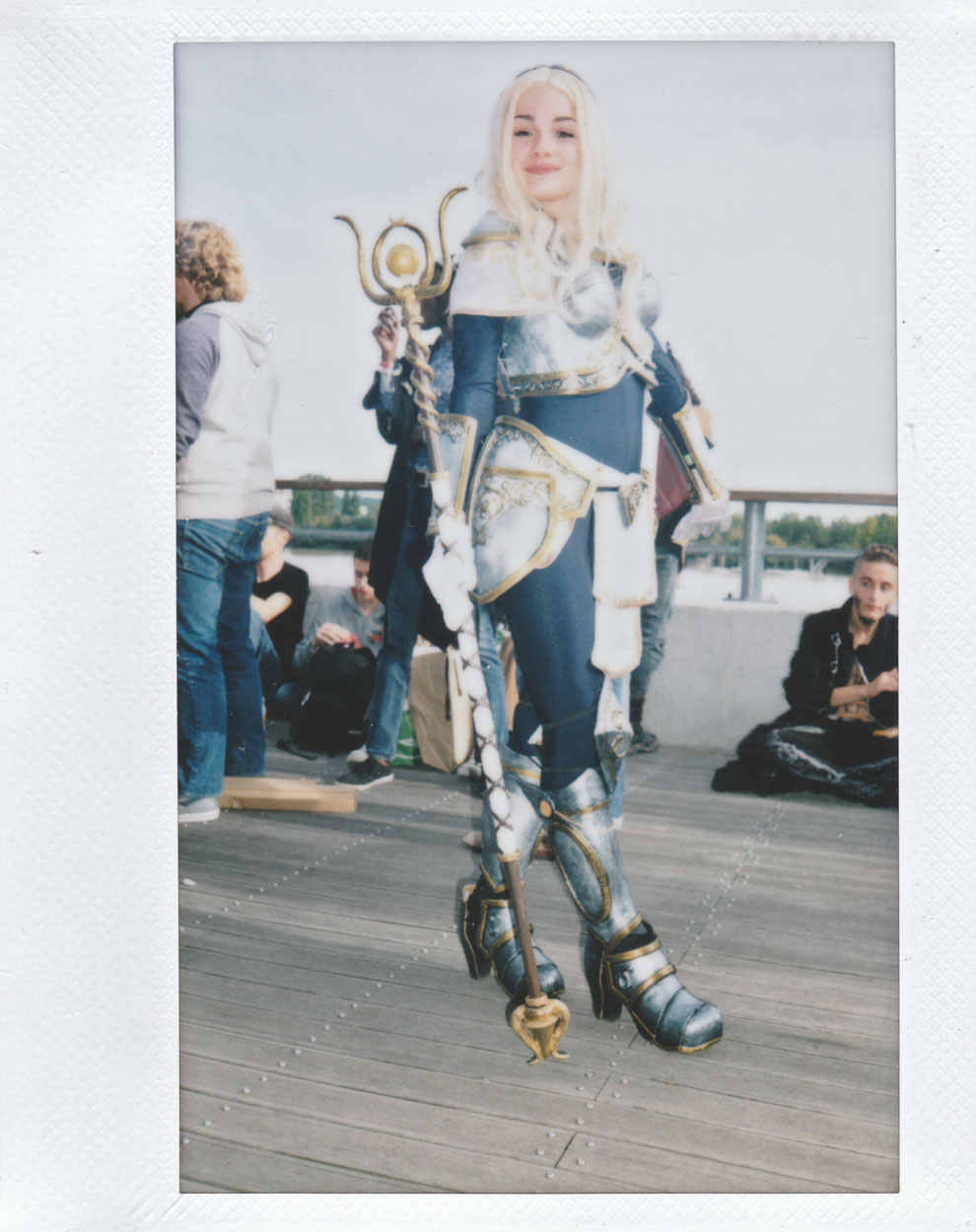 34. Cosplays at Animasia, Bordeaux — Lady Sundae as Lux!

Camera: Fujifilm Instax Wide 210
Film: Fujifilm Instax Wide
Year: 2015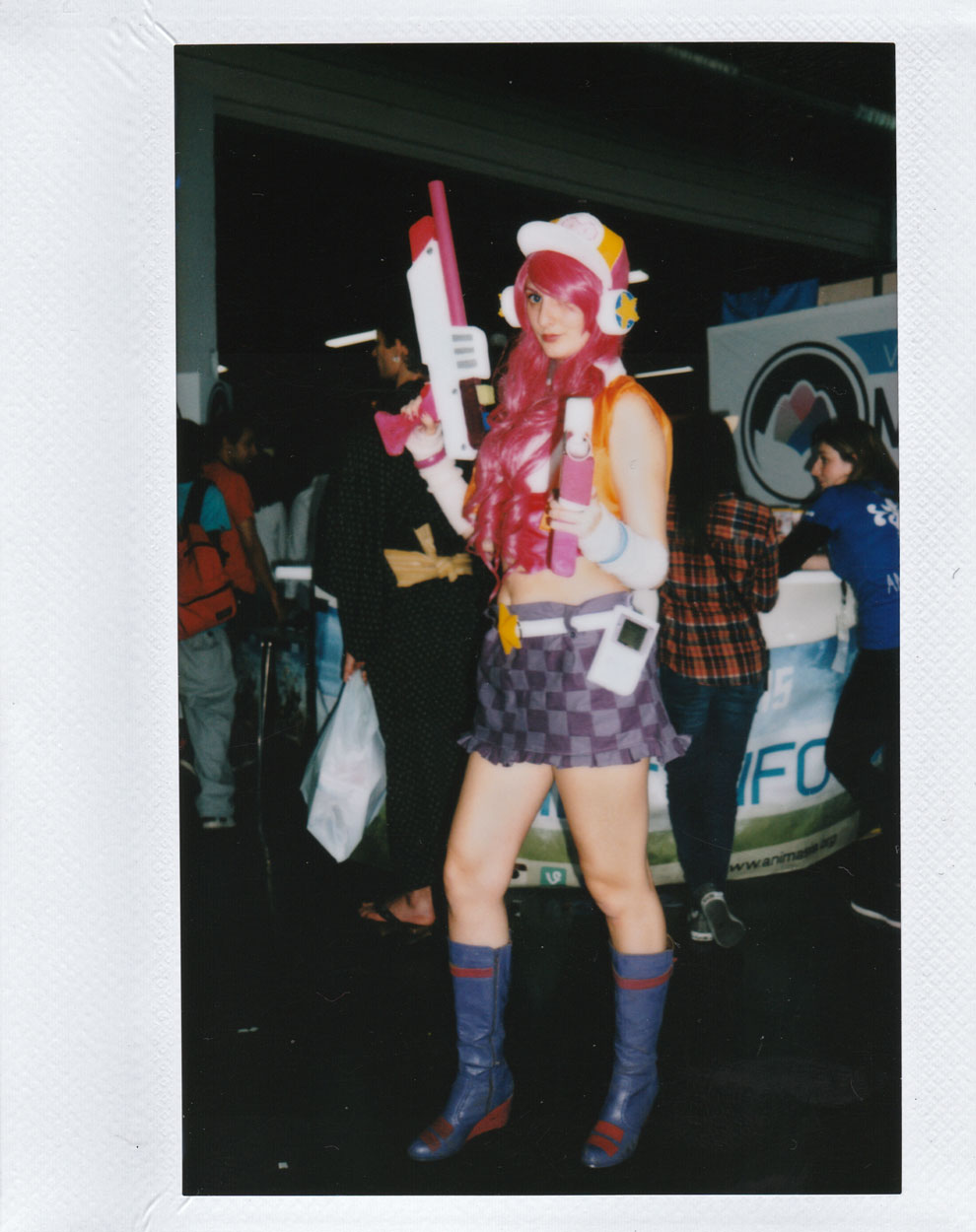 35. Cosplays at Animasia, Bordeaux — Game Boy, pink hair and guns!

Camera: Fujifilm Instax Wide 210
Film: Fujifilm Instax Wide
Year: 2015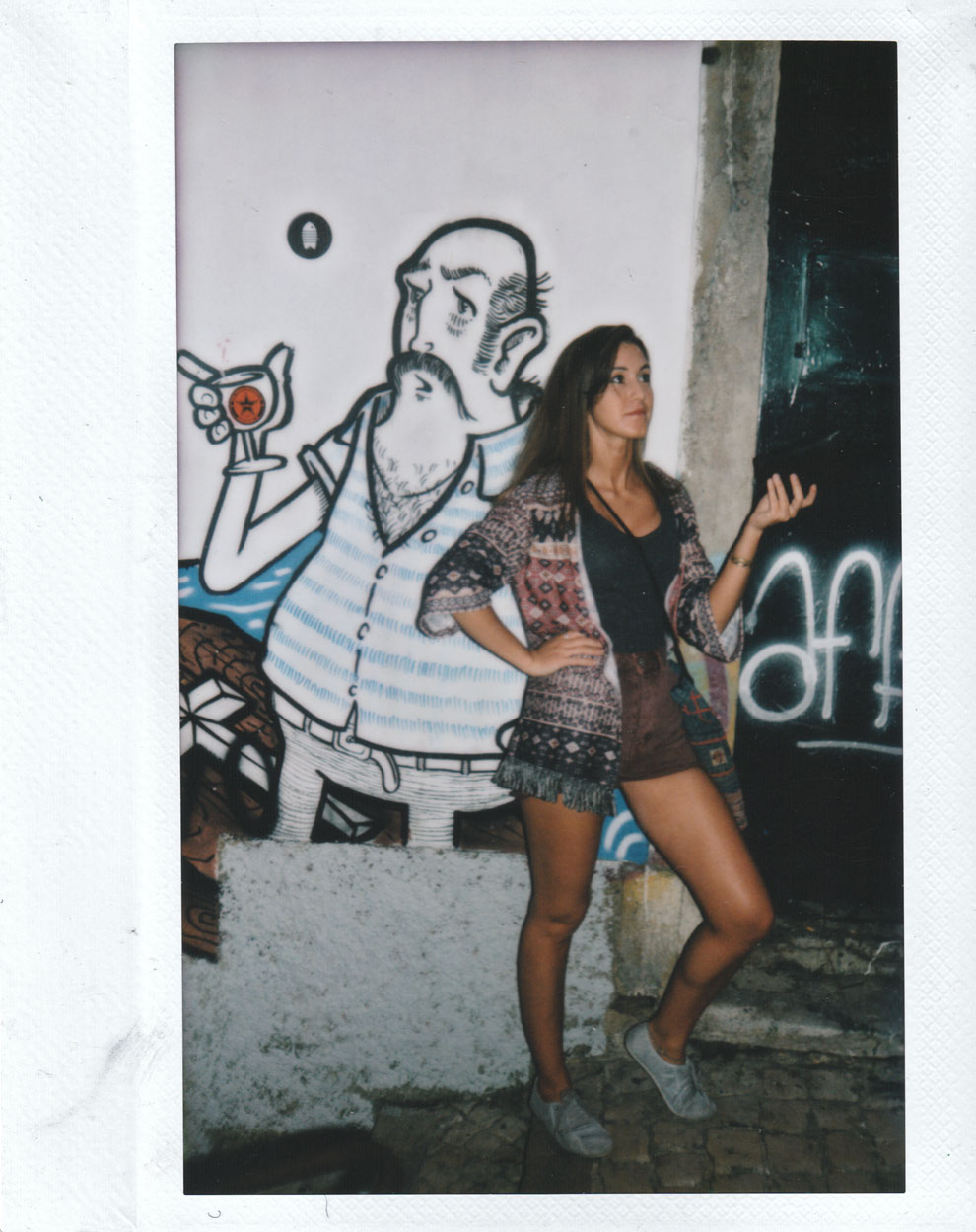 36. Fun in Lisboa's streets <3

Camera: Fujifilm Instax Wide 100
Film: Fujifilm Instax Wide
Year: 2015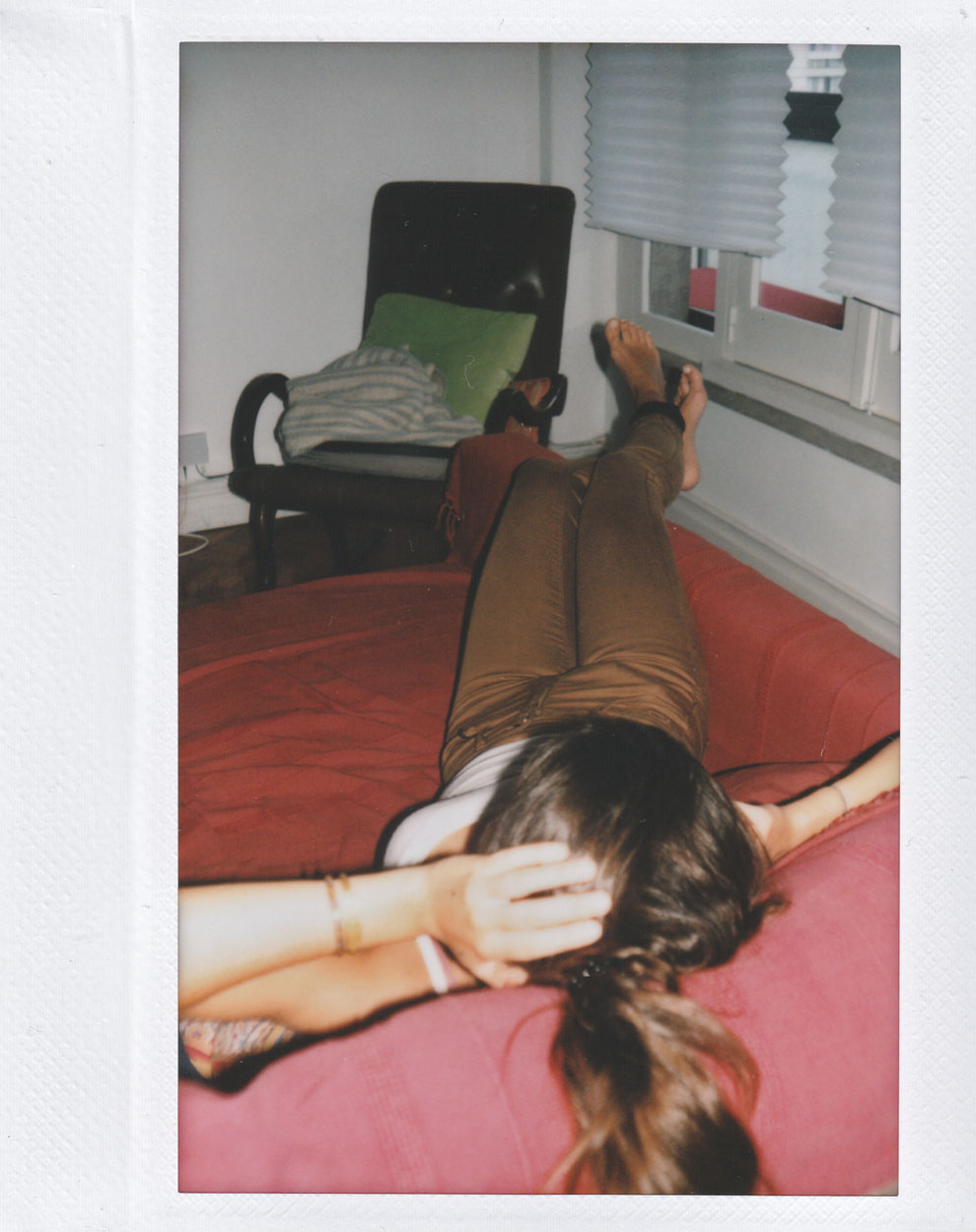 37. At the phone, relaxed

Camera: Fujifilm Instax Wide 100
Film: Fujifilm Instax Wide
Year: 2015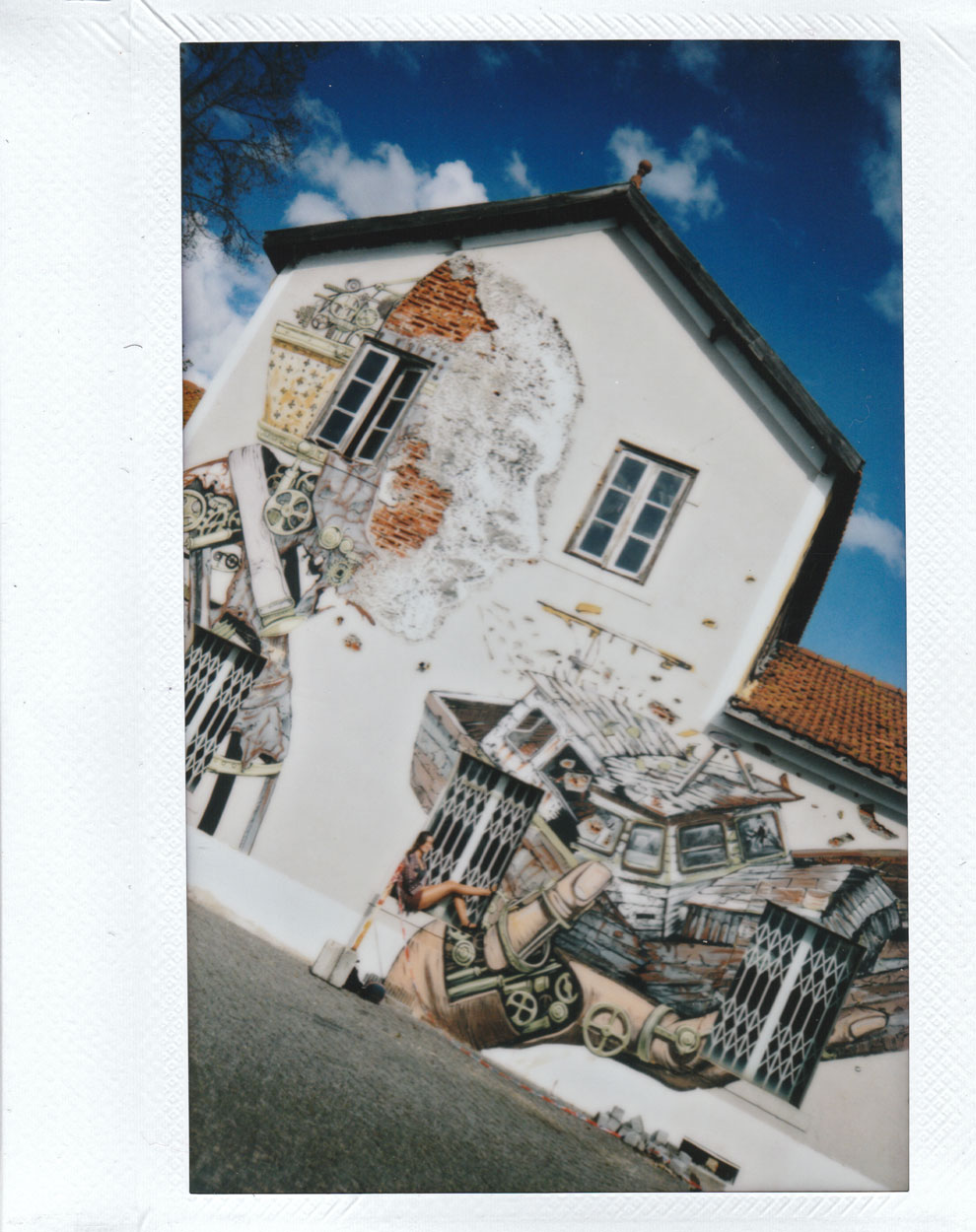 38. "She burns like the sun… and I can't look away"

Camera: Fujifilm Instax Wide 100
Film: Fujifilm Instax Wide
Year: 2015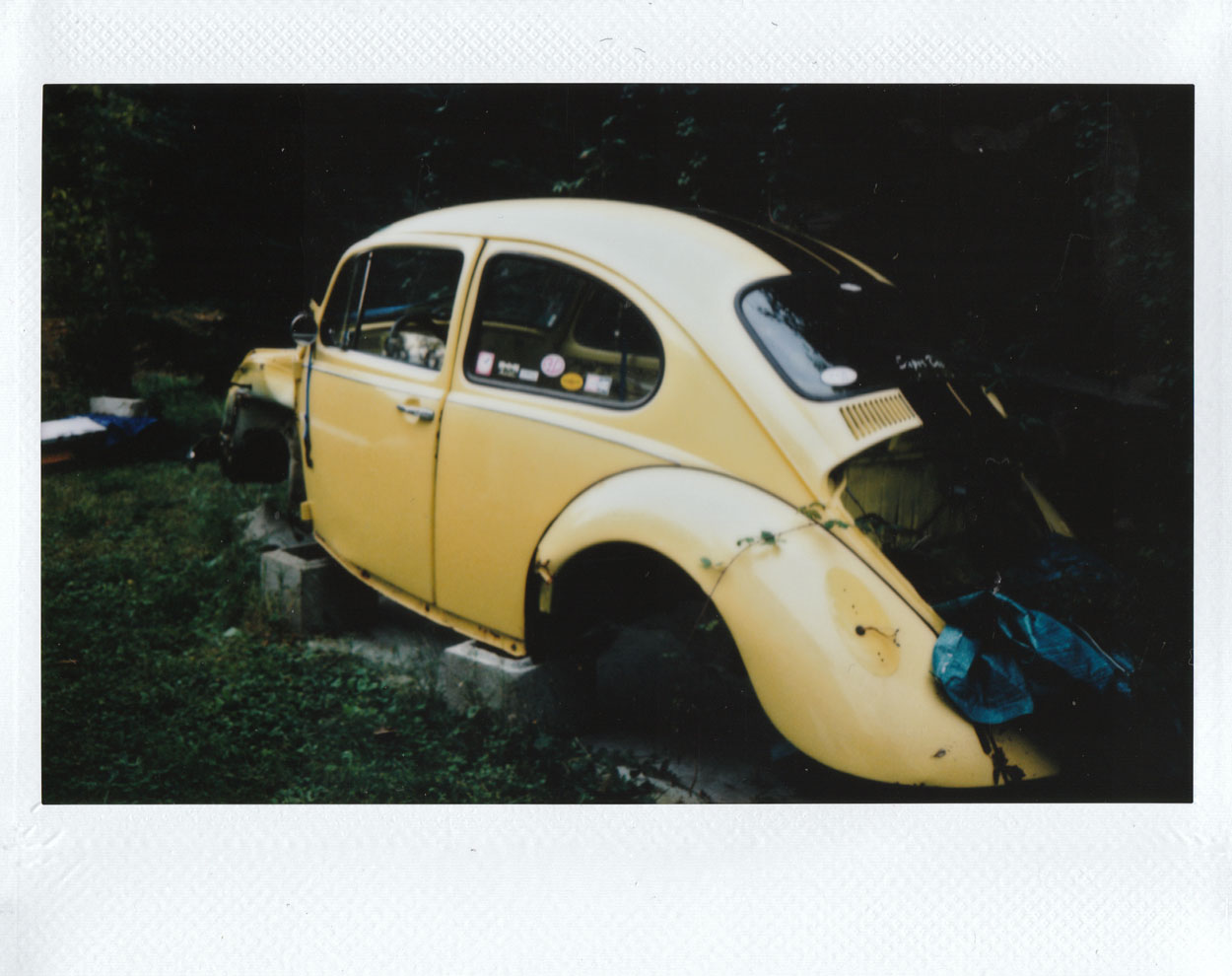 39. What have we done to you? Poor Beetle… :'( — This was my last shot with the Fuji Instax 210 before I ordered my Lomo'Instant Wide by Lomography.

Camera: Fujifilm Instax Wide 210
Film: Fujifilm Instax Wide
Year: 2015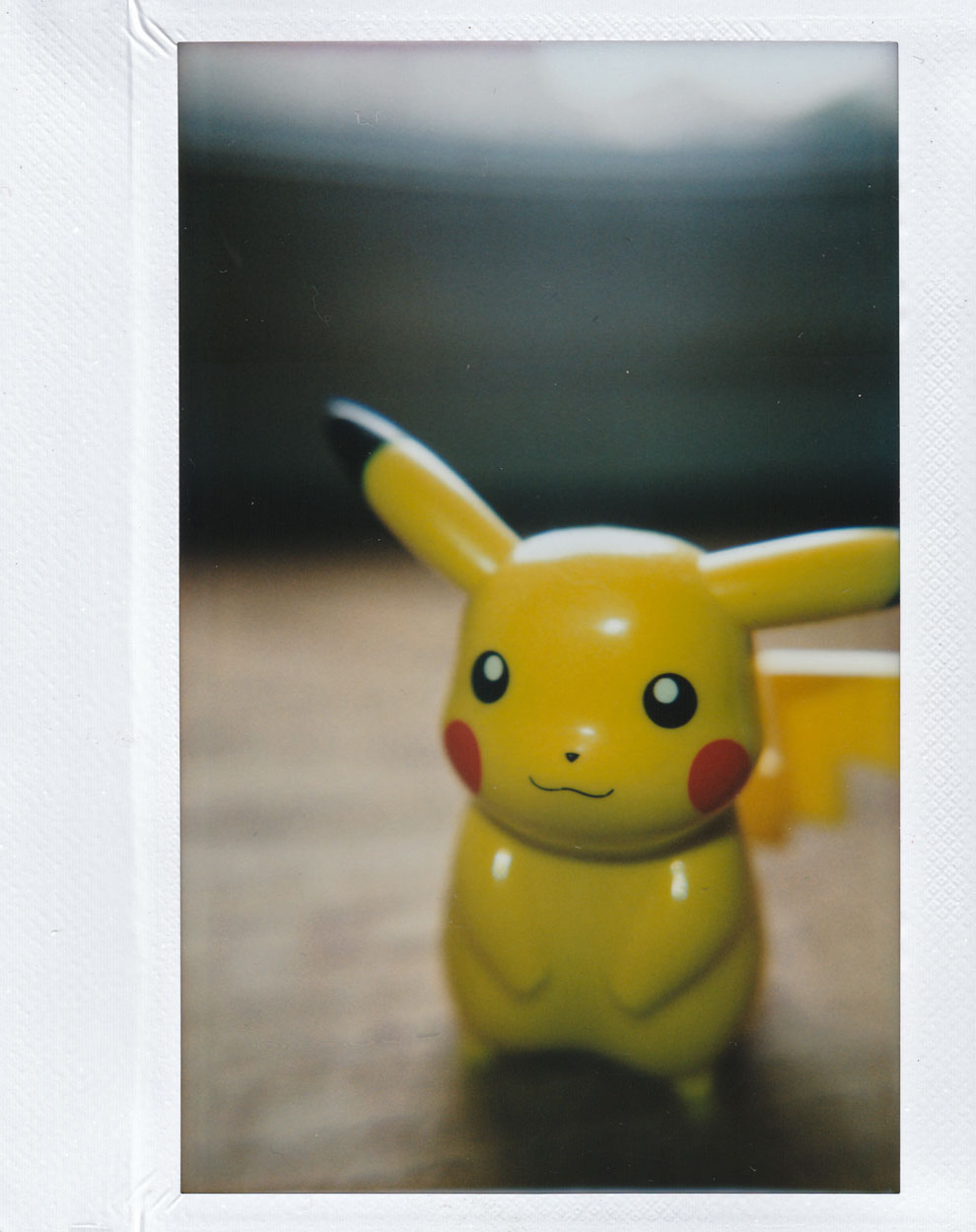 40. After nearly 5 or 6 shots, I could take a good one with my newly acquired Lomo'Instant Wide camera! The Pikachu is very tiny and it was tricky to frame it correctly as the camera isn't a SLR.

Camera: Lomography Lomo'Instant Wide
Film: Fujifilm Instax Wide
Year: 2015
Info: with 10cm close-up lens, flash on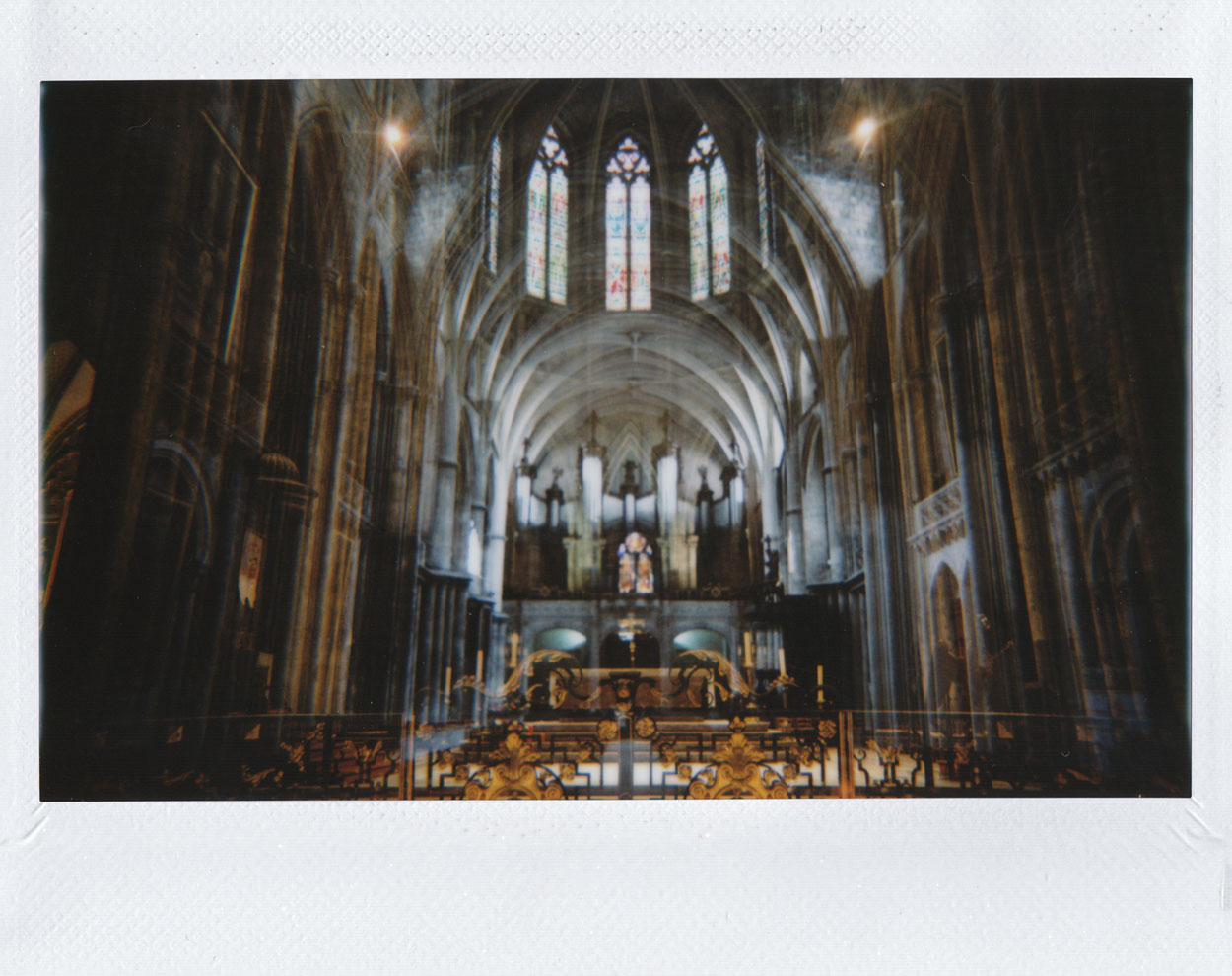 41. Cathédrale Saint-André, à l'intérieur, des deux côtés, taken with my great assistant <3

Camera: Lomography Lomo'Instant Wide
Film: Fujifilm Instax Wide
Year: 2015
Info: double exposure on a tripod, no flash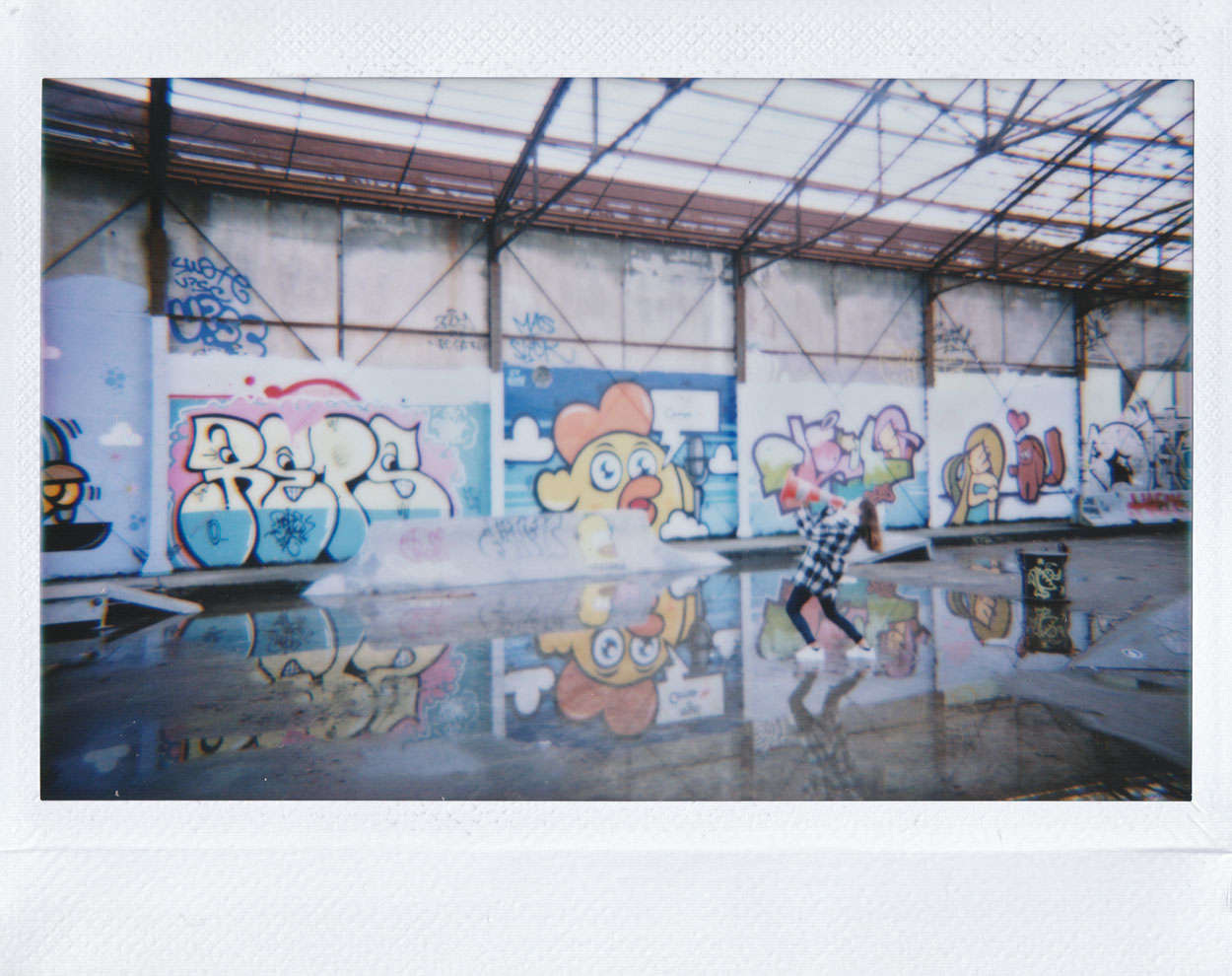 42. VLC and Caserne Niel

Camera: Lomography Lomo'Instant Wide
Film: Fujifilm Instax Wide
Year: 2015
Info: with wide angle lens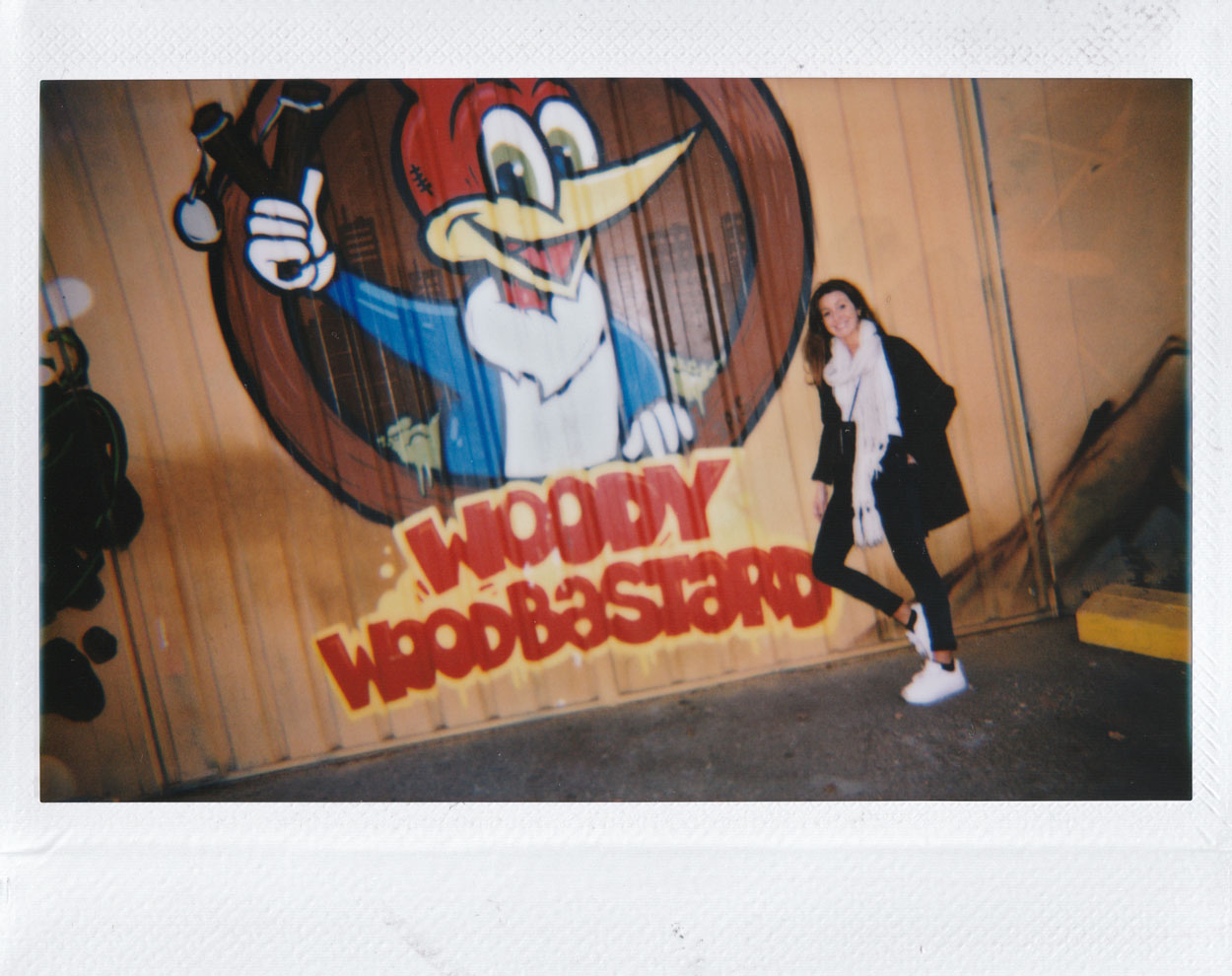 43. Wait, WHAT?!

Camera: Lomography Lomo'Instant Wide
Film: Fujifilm Instax Wide
Year: 2015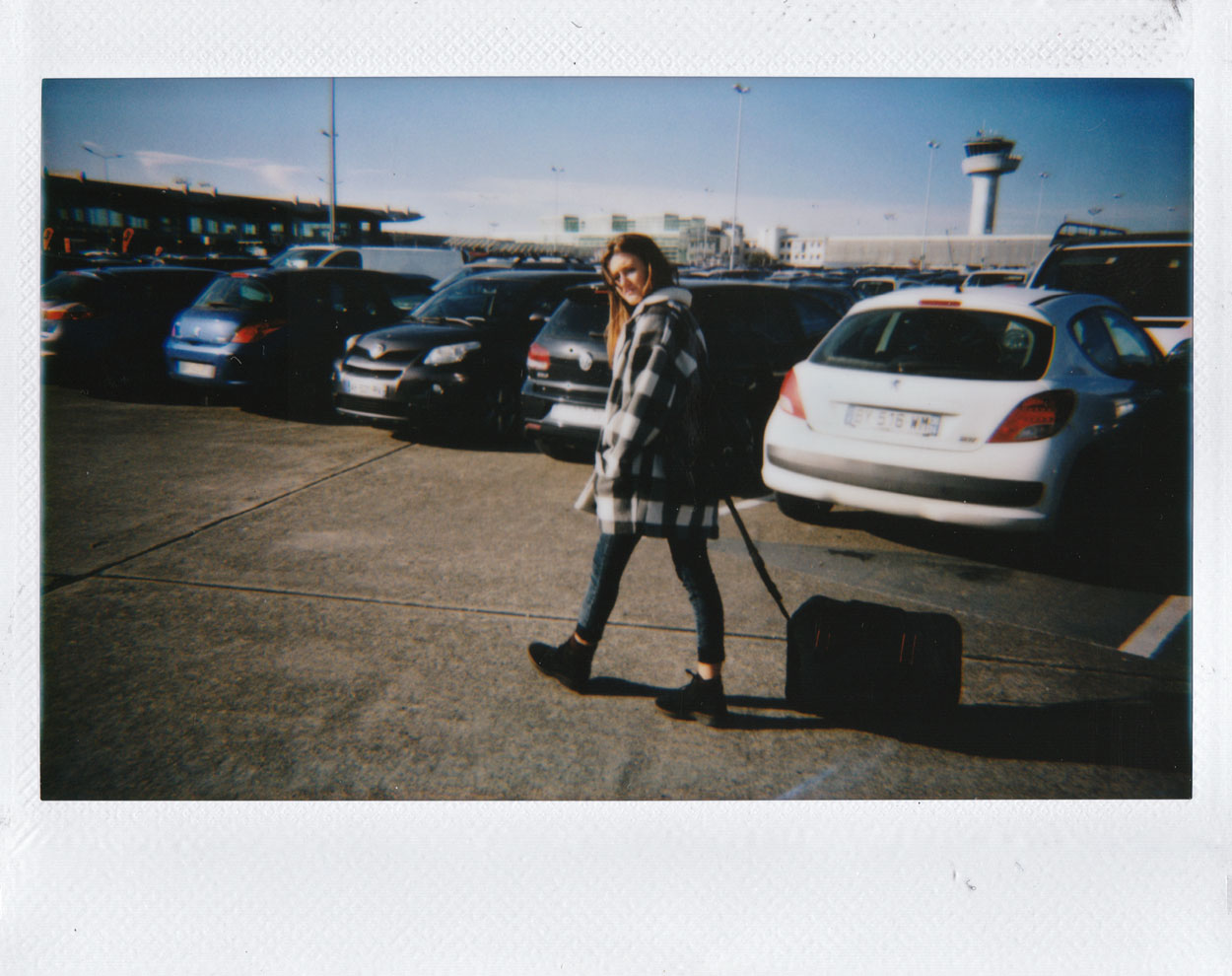 44. Sadness time ahead, driving Salomé to the airport…

Camera: Lomography Lomo'Instant Wide
Film: Fujifilm Instax Wide
Year: 2015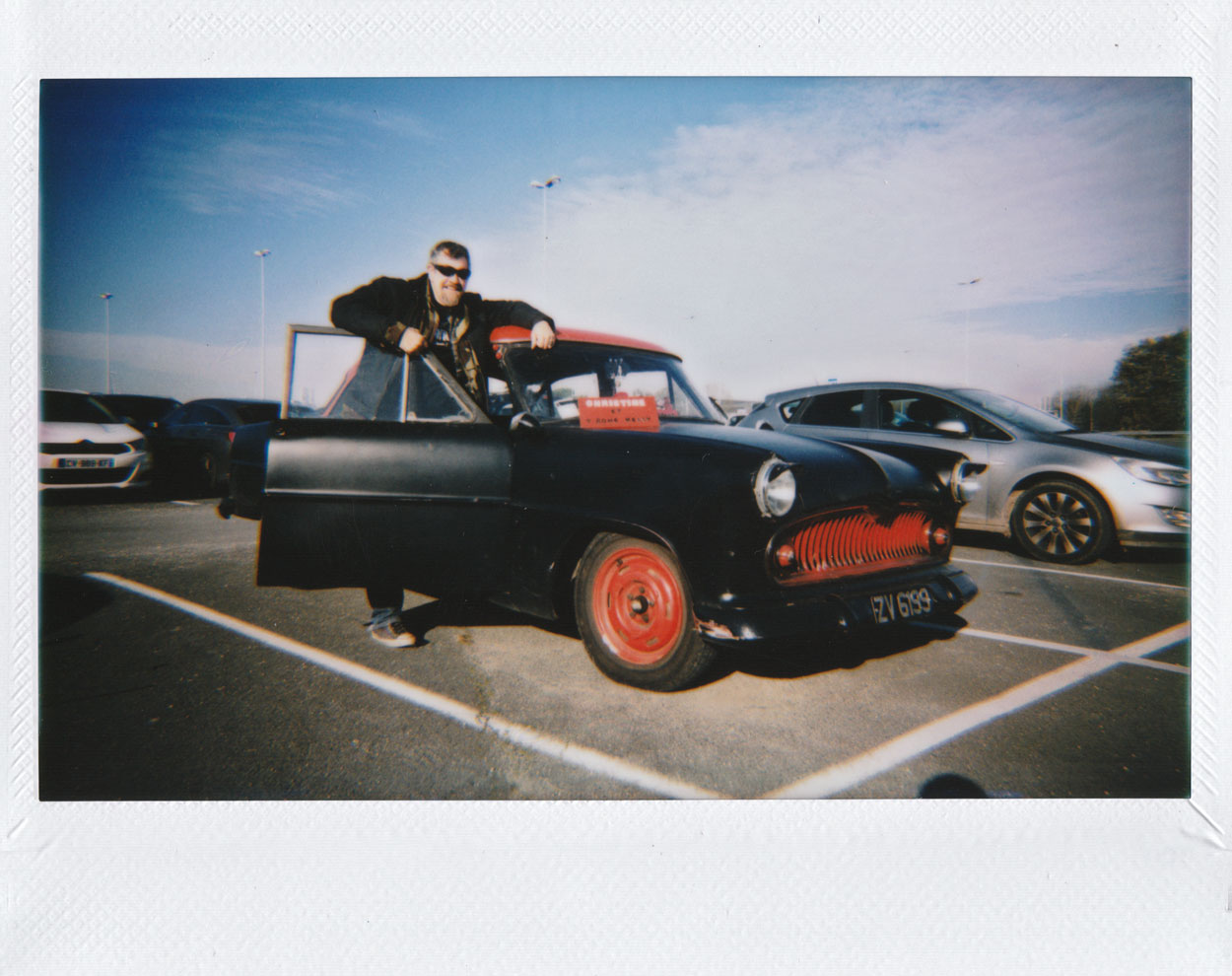 45. Felt a bit better after I met this awesome man from Ireland; with his pretty crazy car, Christine!

Camera: Lomography Lomo'Instant Wide
Film: Fujifilm Instax Wide
Year: 2015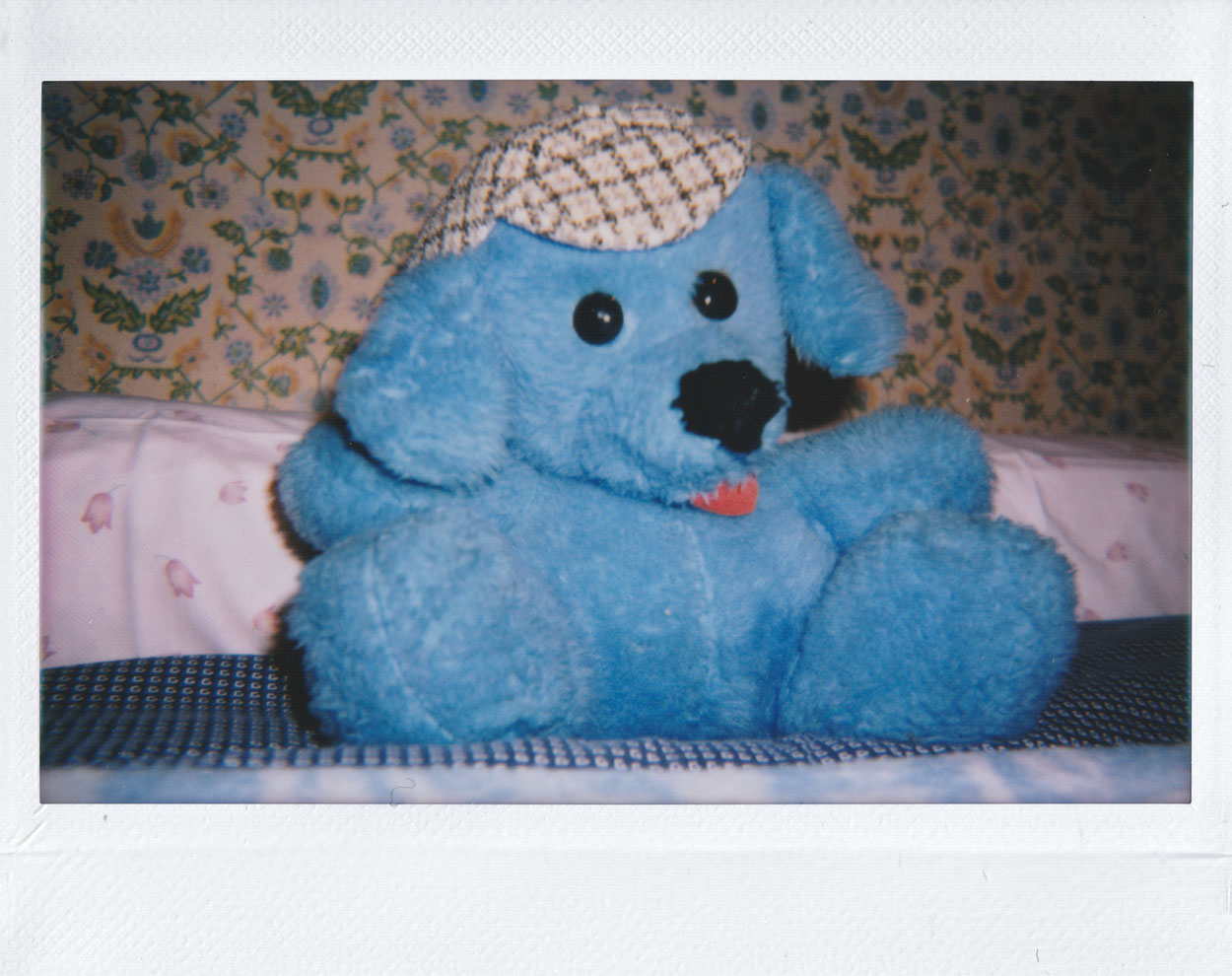 46. Le toutou et son berret

Camera: Lomography Lomo'Instant Wide
Film: Fujifilm Instax Wide
Year: 2015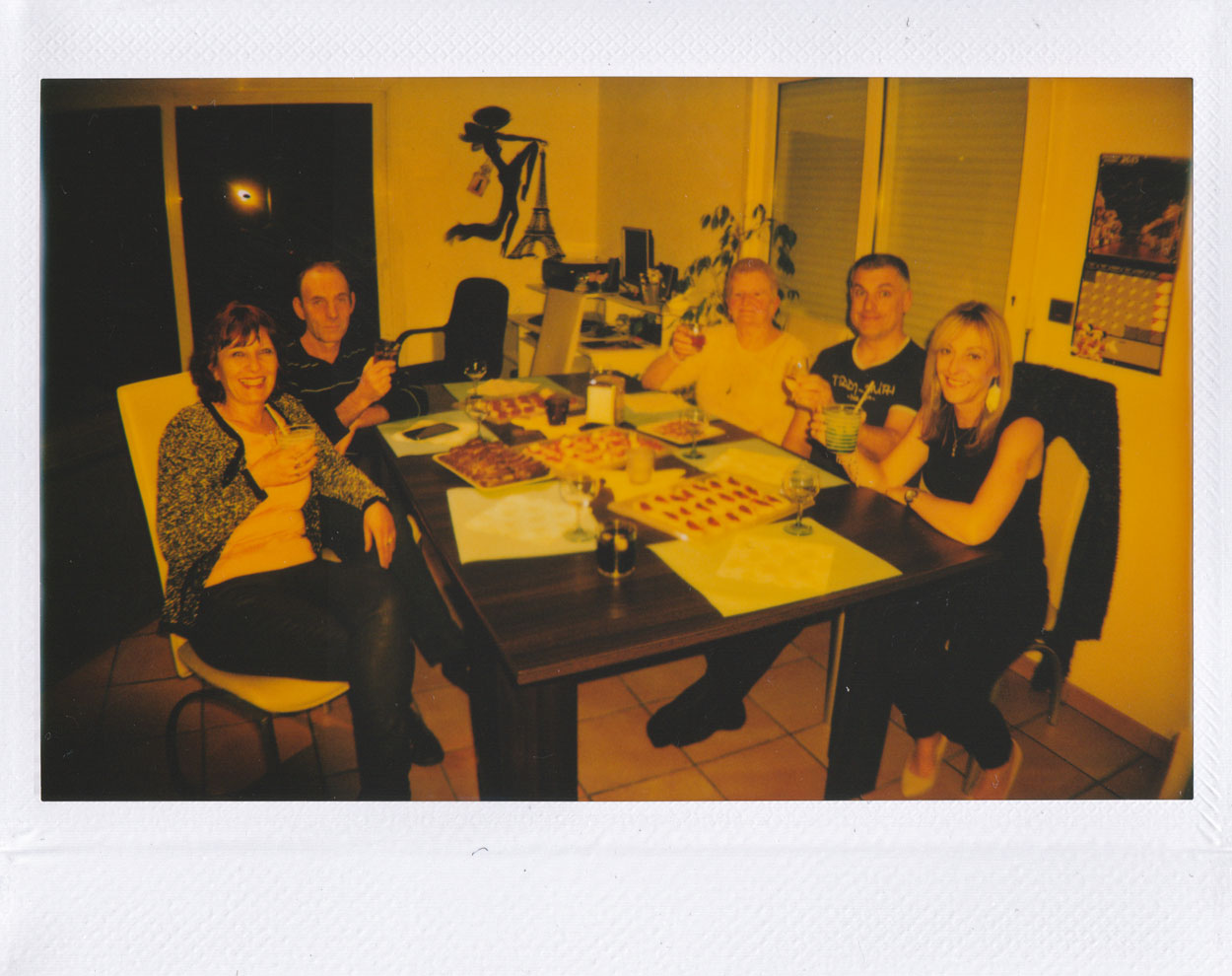 47. Cristmas Eve's dinner with my family :)

Camera: Lomography Lomo'Instant Wide
Film: Fujifilm Instax Wide
Year: 2015
Info: with wide angle, and yellow gel filter for flash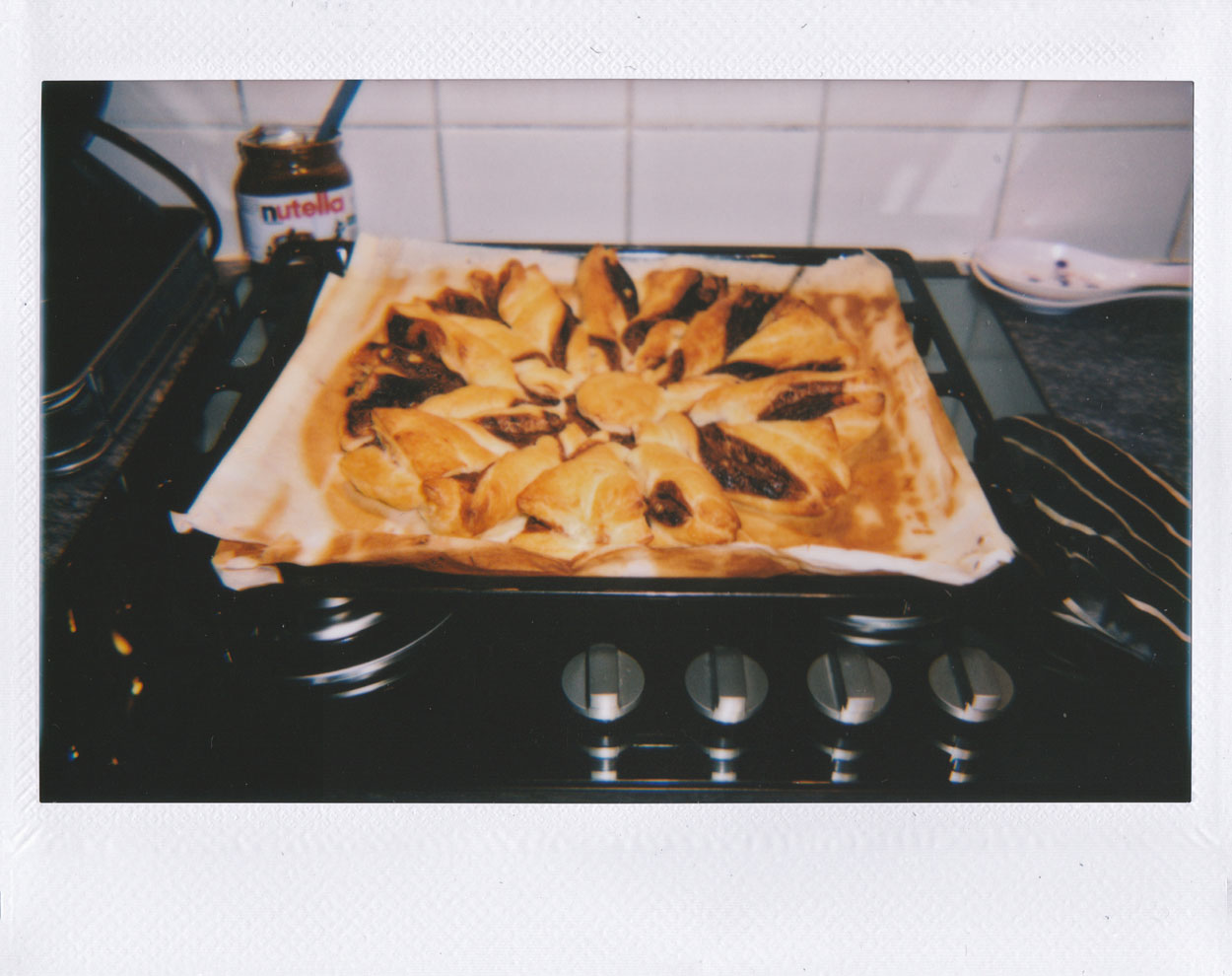 48. My dessert for Cristmas Eve: "Soleil de Nutella"

Camera: Lomography Lomo'Instant Wide
Film: Fujifilm Instax Wide
Year: 2015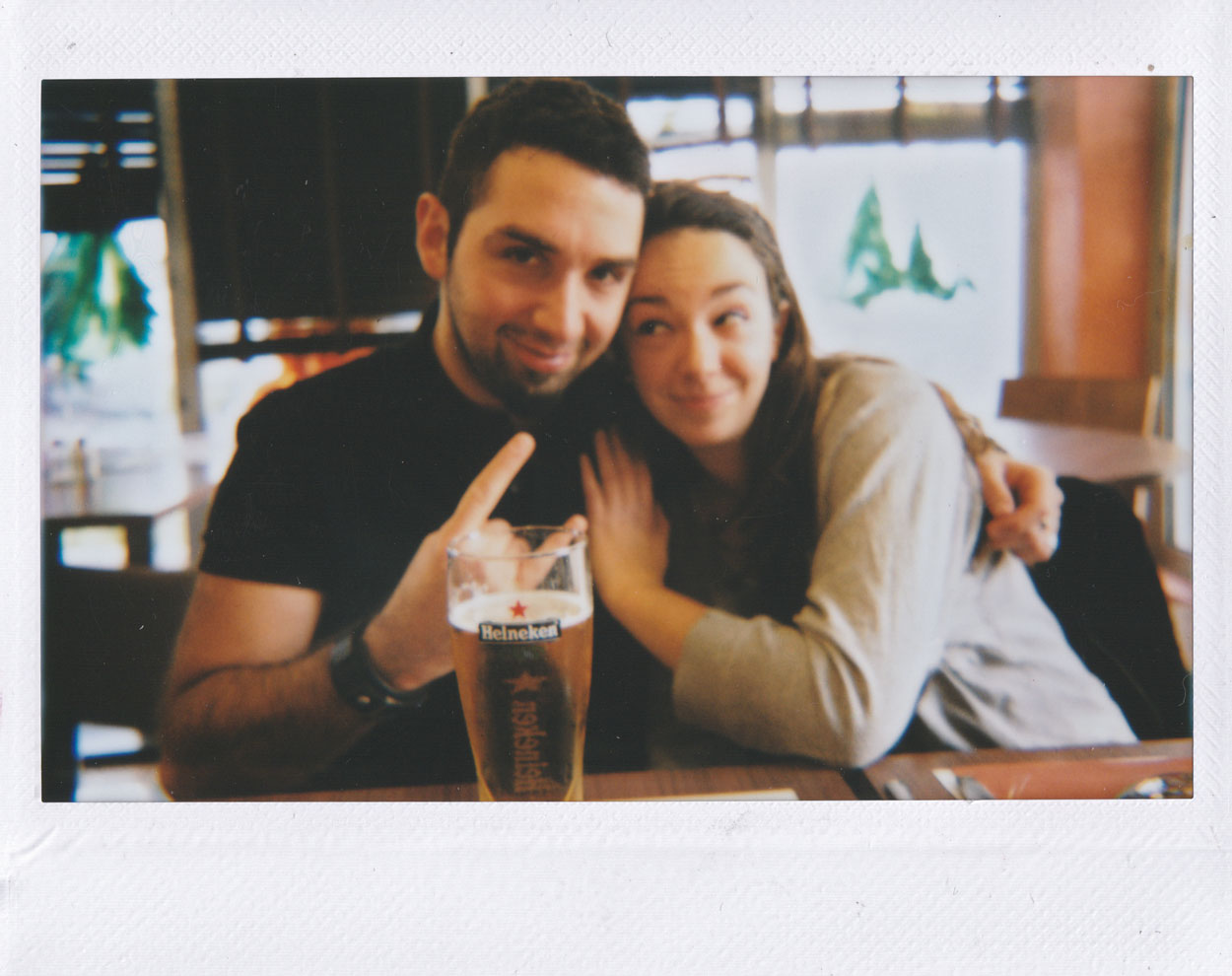 49. My sister Emilie and her boyfriend Stefan on natural light :)

Camera: Lomography Lomo'Instant Wide
Film: Fujifilm Instax Wide
Year: 2015
Info: no flash, f8 makes focusing complicated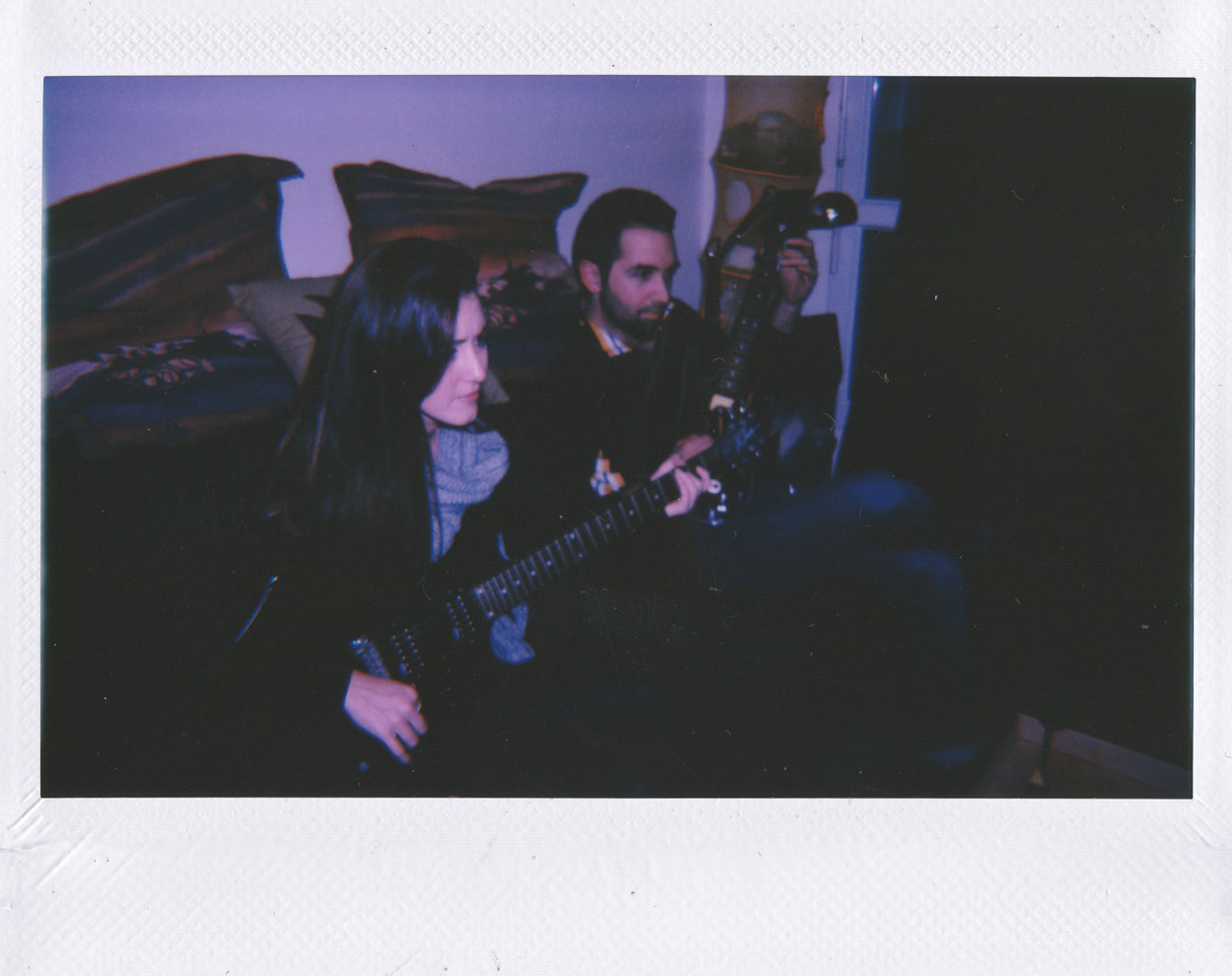 50. Guitar Hero Live before 2016… see you next year!

Camera: Lomography Lomo'Instant Wide
Film: Fujifilm Instax Wide
Year: 2015
Info: yellow gel filter for flash

—


Cameras: Polaroid 300 (Fujifilm Instax mini 7), Fujifilm Instax Wide 210, Fujifilm Instax Wide 100, Lomography Lomo'Instant Wide
Films: Fujifilm Instax mini, Fujifilm Instax Wide (color)

Story of the instant film: Are you still reading? The photos spoke by themselves.


If you have any question about shooting instant film or the cameras, feel free to ask on Twitter!


Places: France, Bordeaux & Cap Ferret (33), Landes (47), Seine-et-Marne (77) — Portugal, Lisboa
Time: summer 2012 to winter 2015