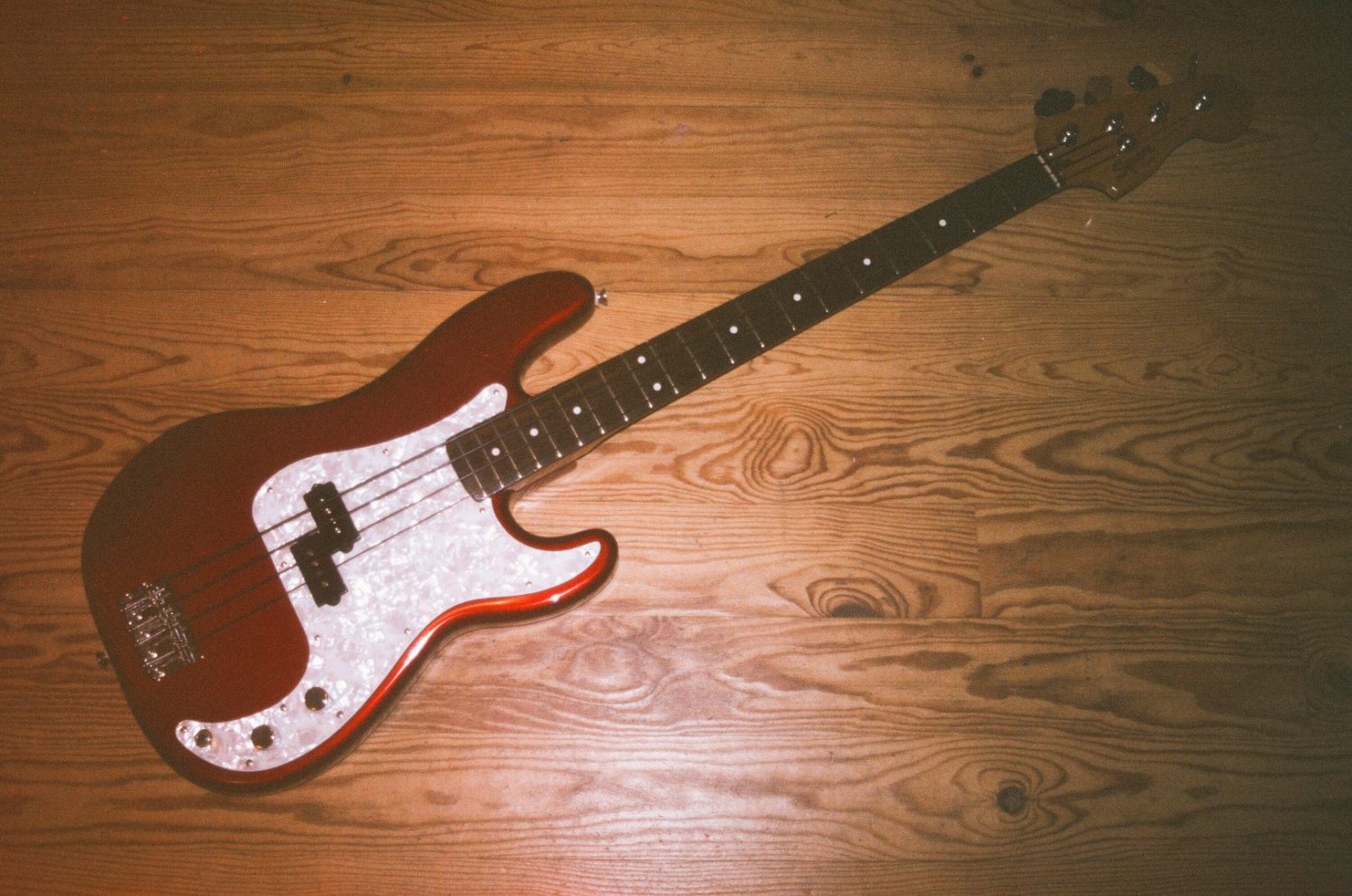 This is true! That film came through at least 5 X-Ray machines before getting developed by my favourite lab in Dover, New Hampshire, US: the Old School Photo Lab. I bought that film from someone who bought old stock road/surveillance film and rewound the bigger rolls into 24-frame 35mm rolls. What is particularly interesting with that film, is that it can be developed either in E6 or C41 (slides or negatives). This time around, it has been developed in E6. Why the 5 X-Ray machines, though? I went to London and Montréal with that film, so that's 4 times passing through the security scan X-ray machines, as I never asked my film to get "hand-checked". Then, as I sent it to the lab from France to the US, there's the 5th time it probably went through another security X-Ray scan… Well, enough words, let's get into the photographs, shall we?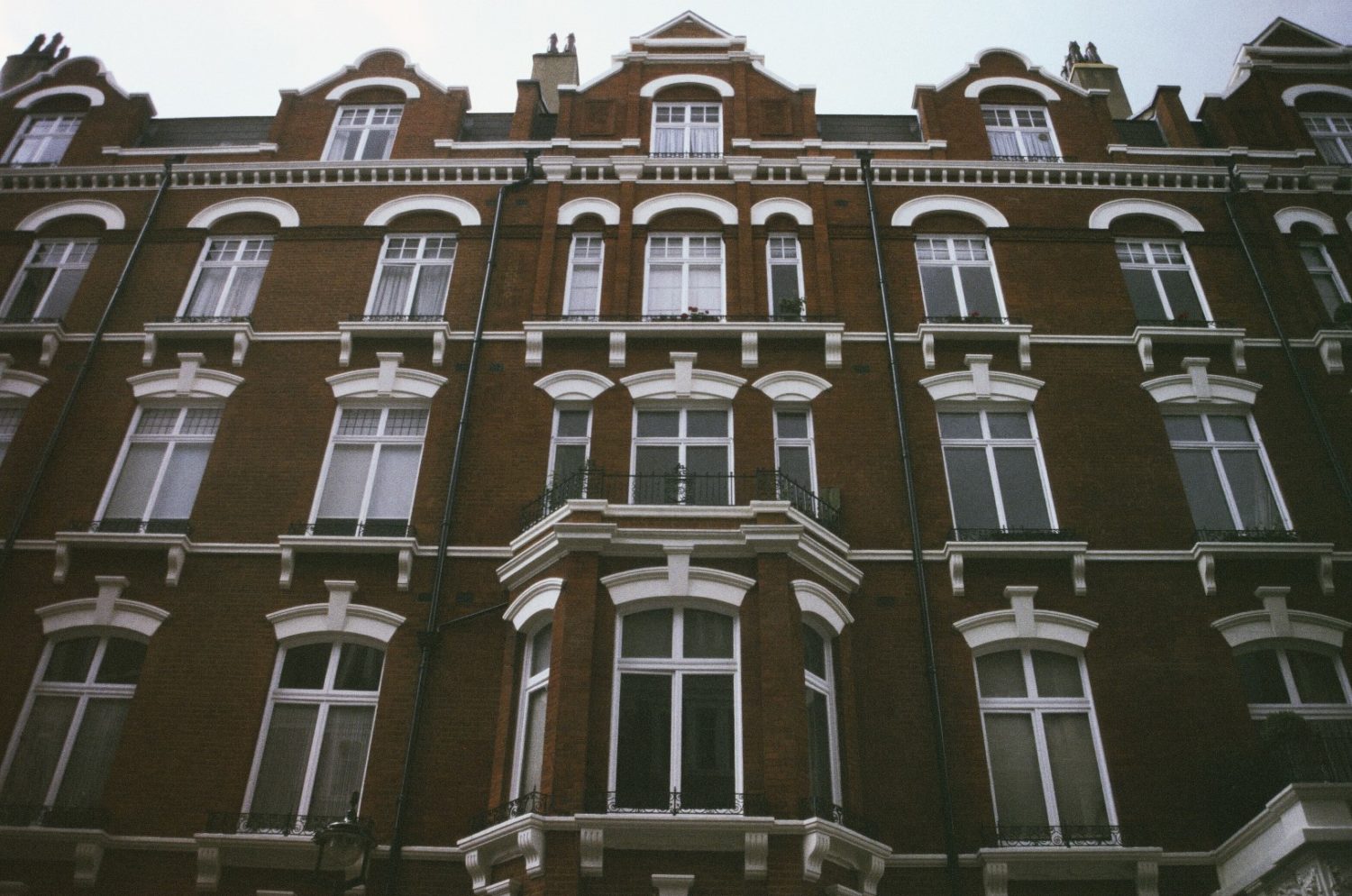 London Calling! Victoria district. Trying a kinda symmetry shot. See how my 28mm Minolta lens has distortion and poor sharpness, too? :P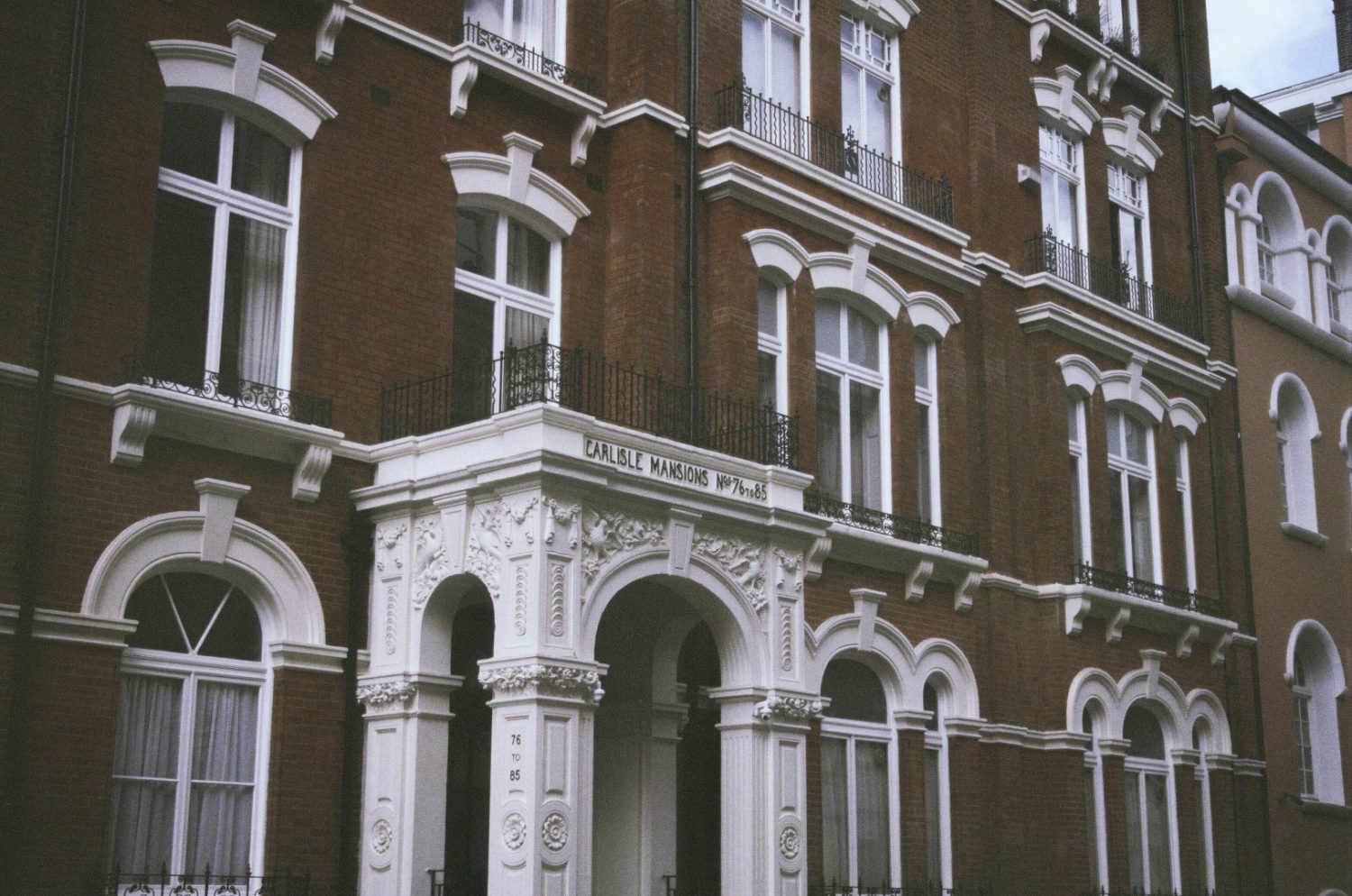 Not a bad place to be hosted for one night, at all… :)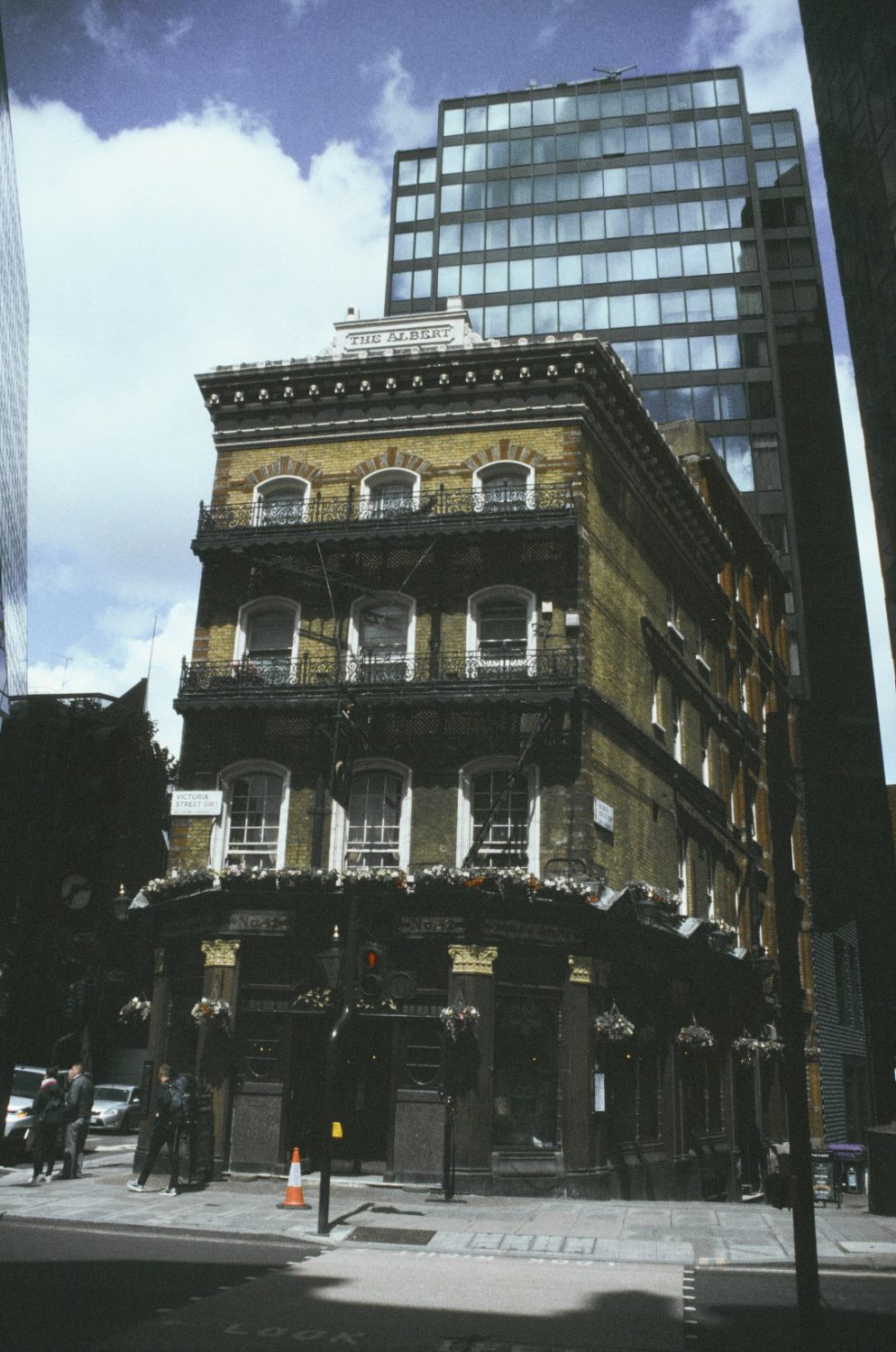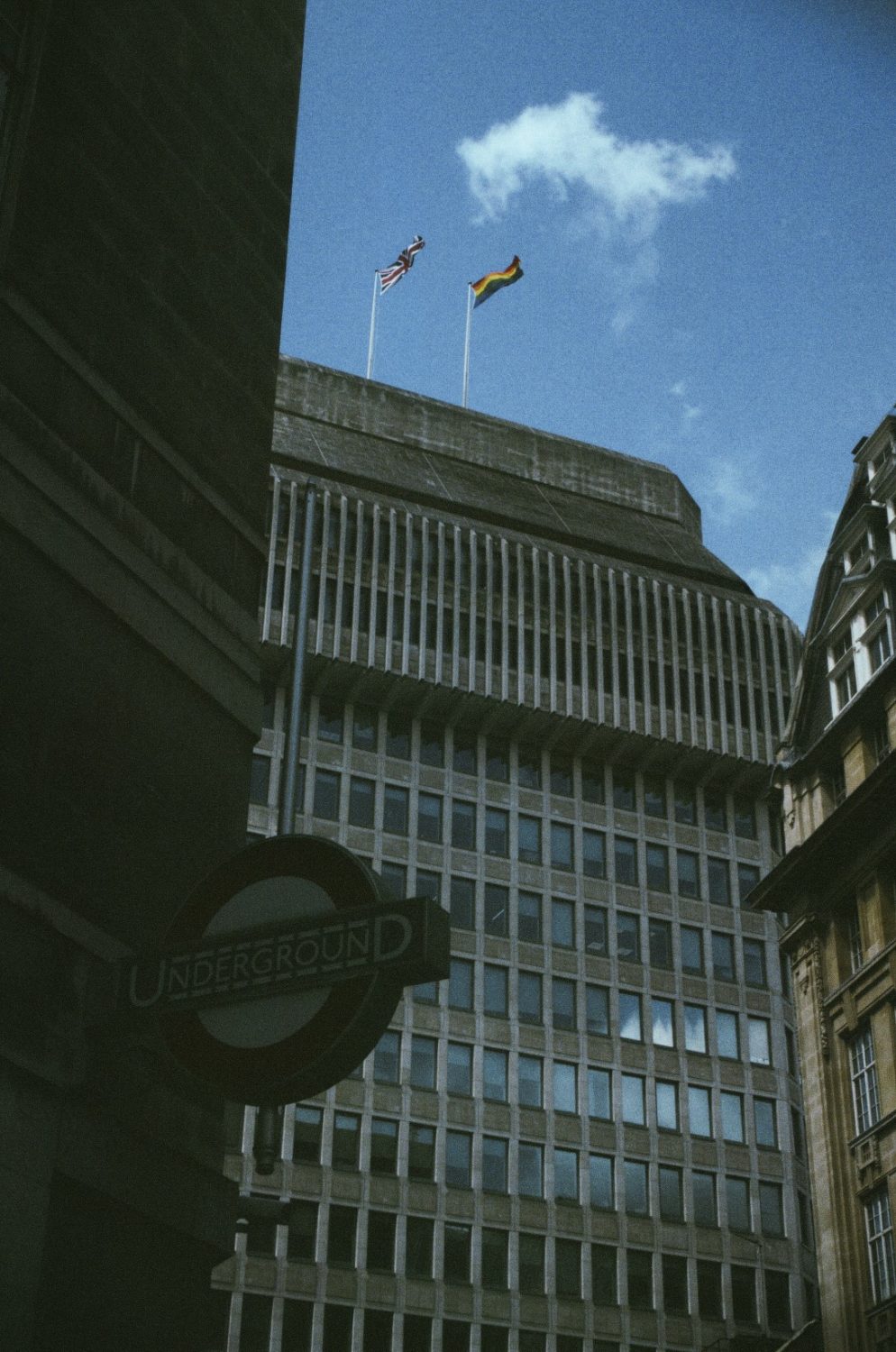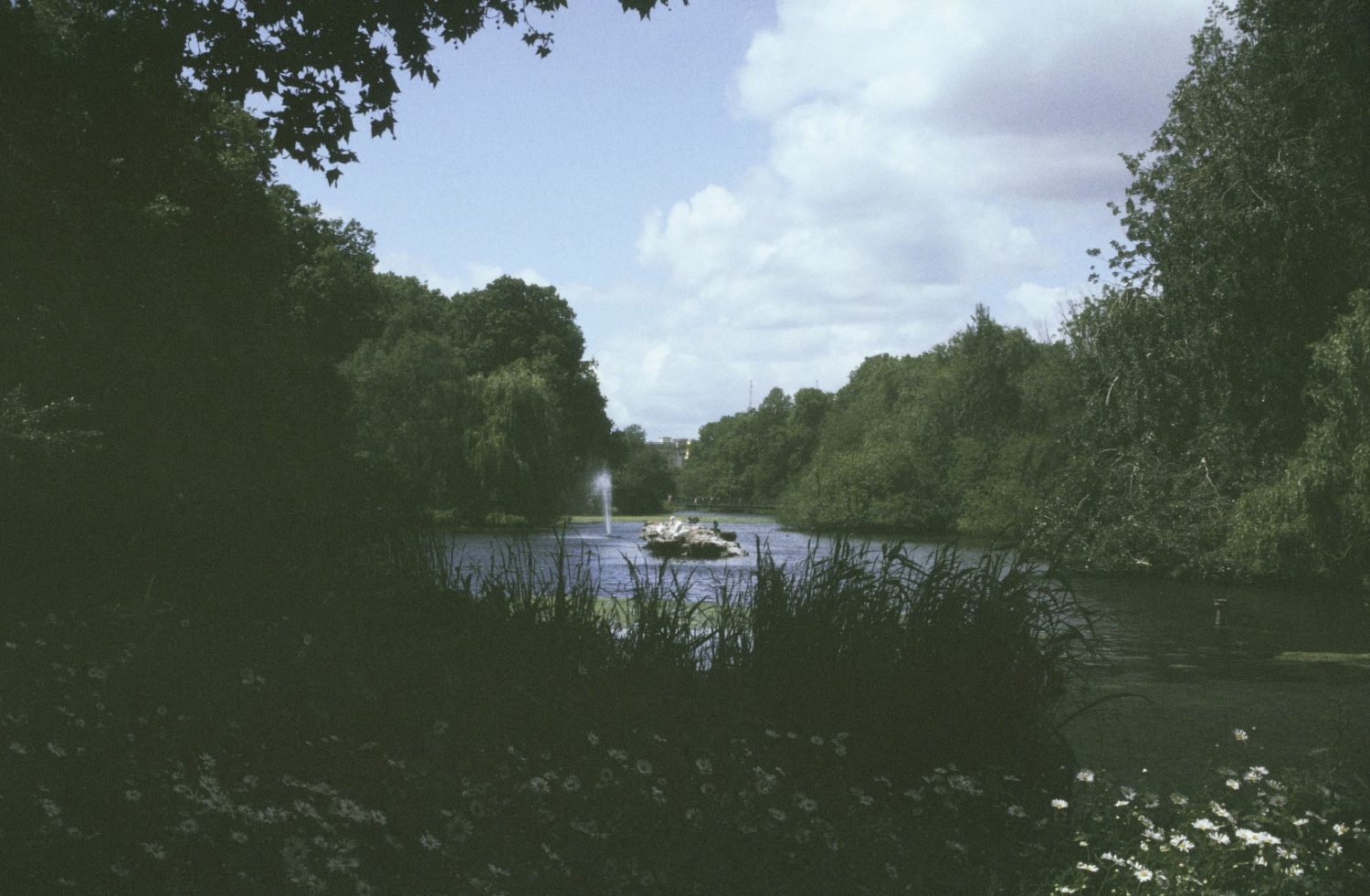 Hyde Park hiding the city. I wish I had more time to visit the park more in depth, but I was quite in a RUSHing day… yes, I was. Later?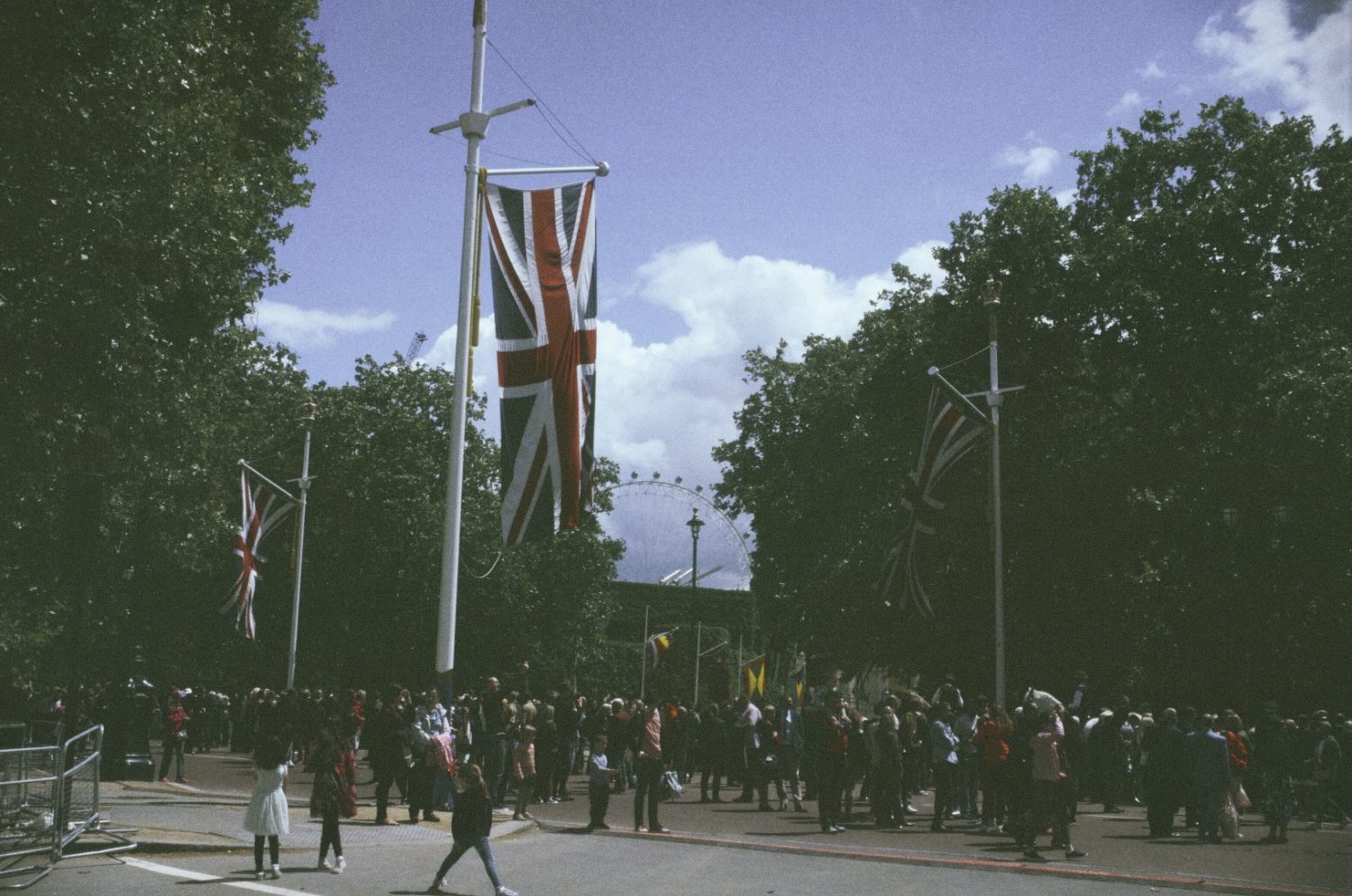 Queen Elizabeth's Annual Birthday Parade? Why am I not invited?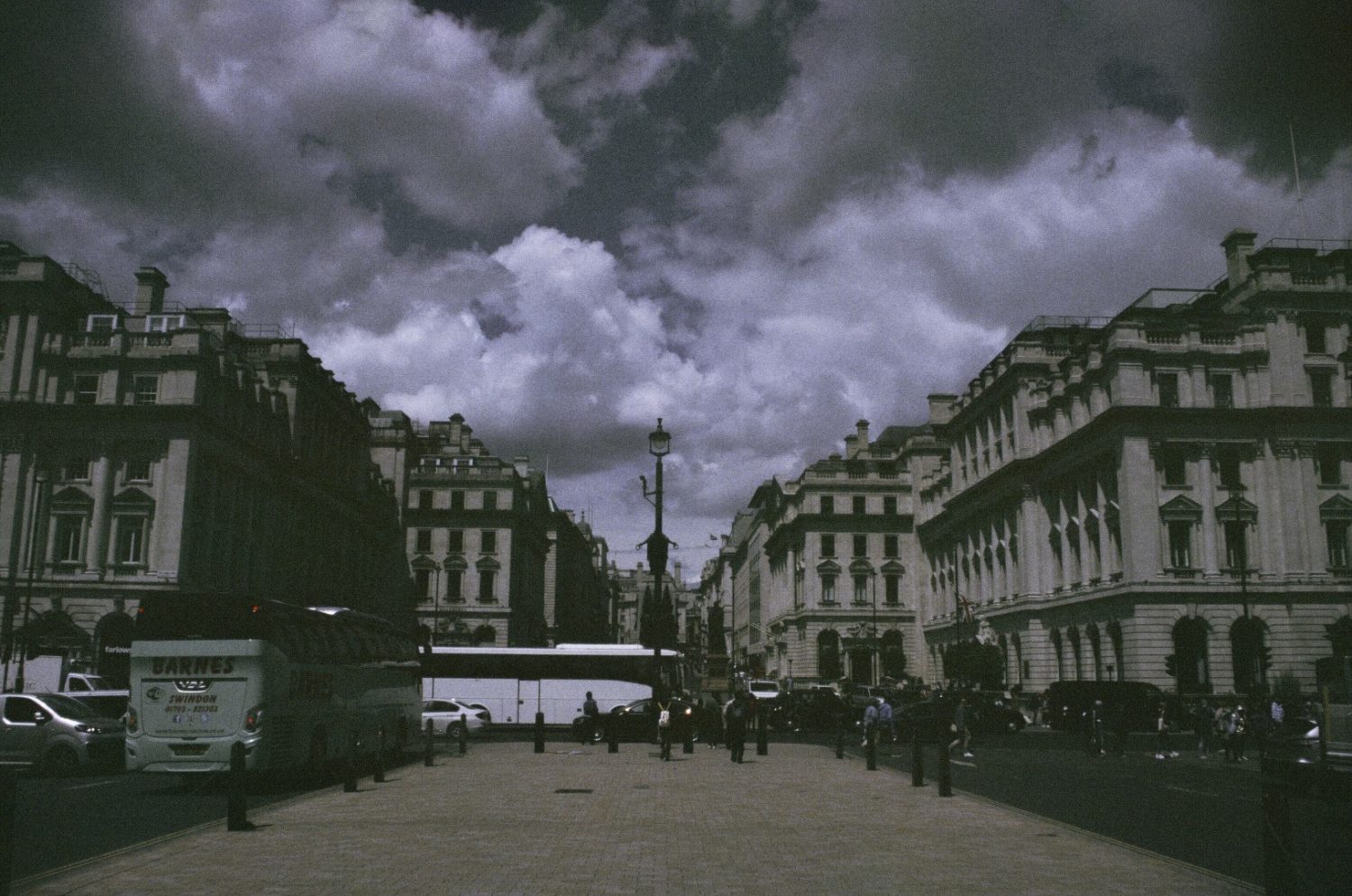 Another try at symmetry shooting. I guess the wind and no tripod got me tilted here!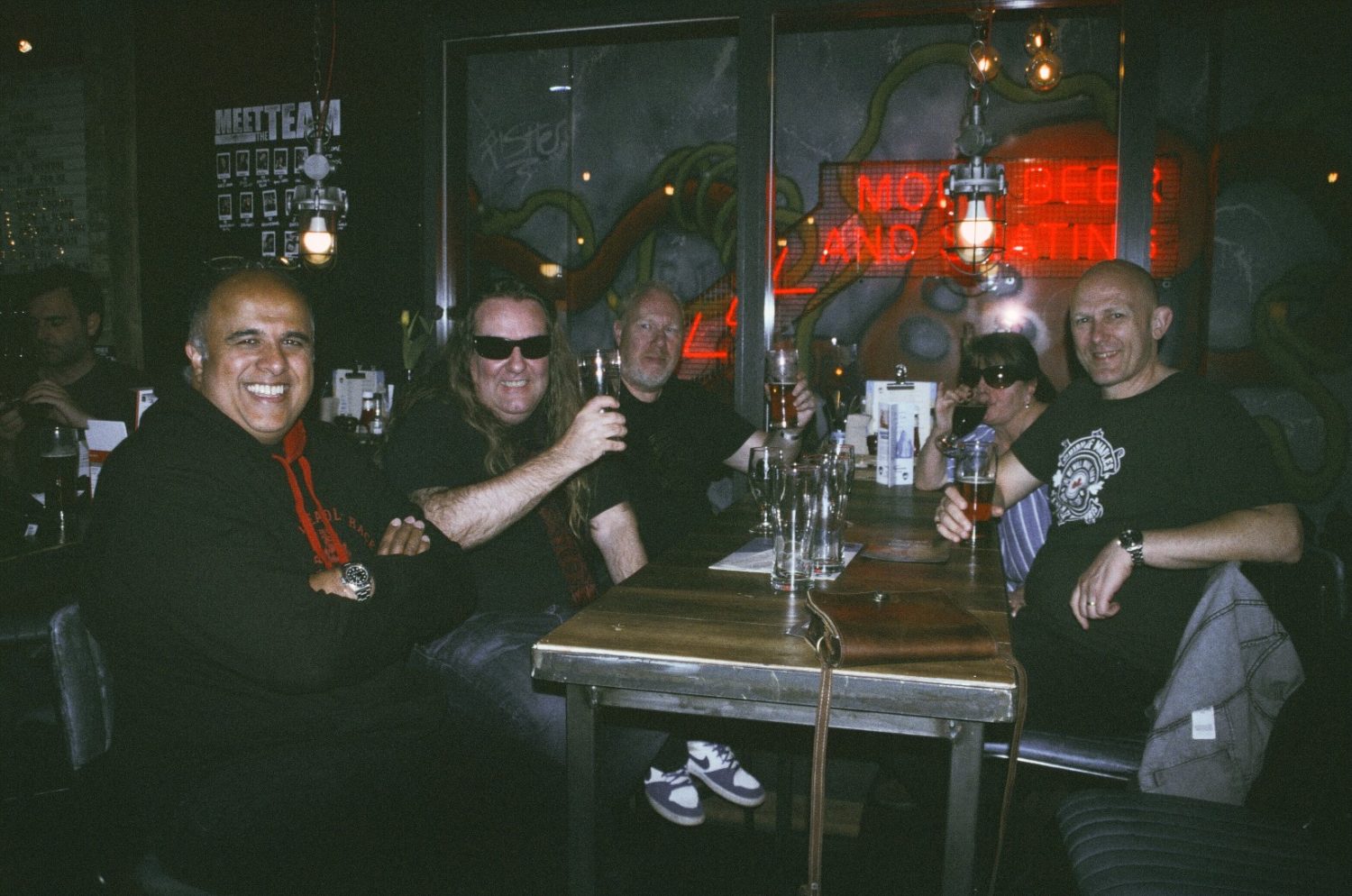 See that guy on the left? One of the most hateful folk I've — sadly — met in my life, thinking that we shared the same passion, and have the same view of respect. As I told himself before he insulted and blocked me on Facebook like a teenager would do: "I hope that you teach your kids to forgive, rather than to be hating.".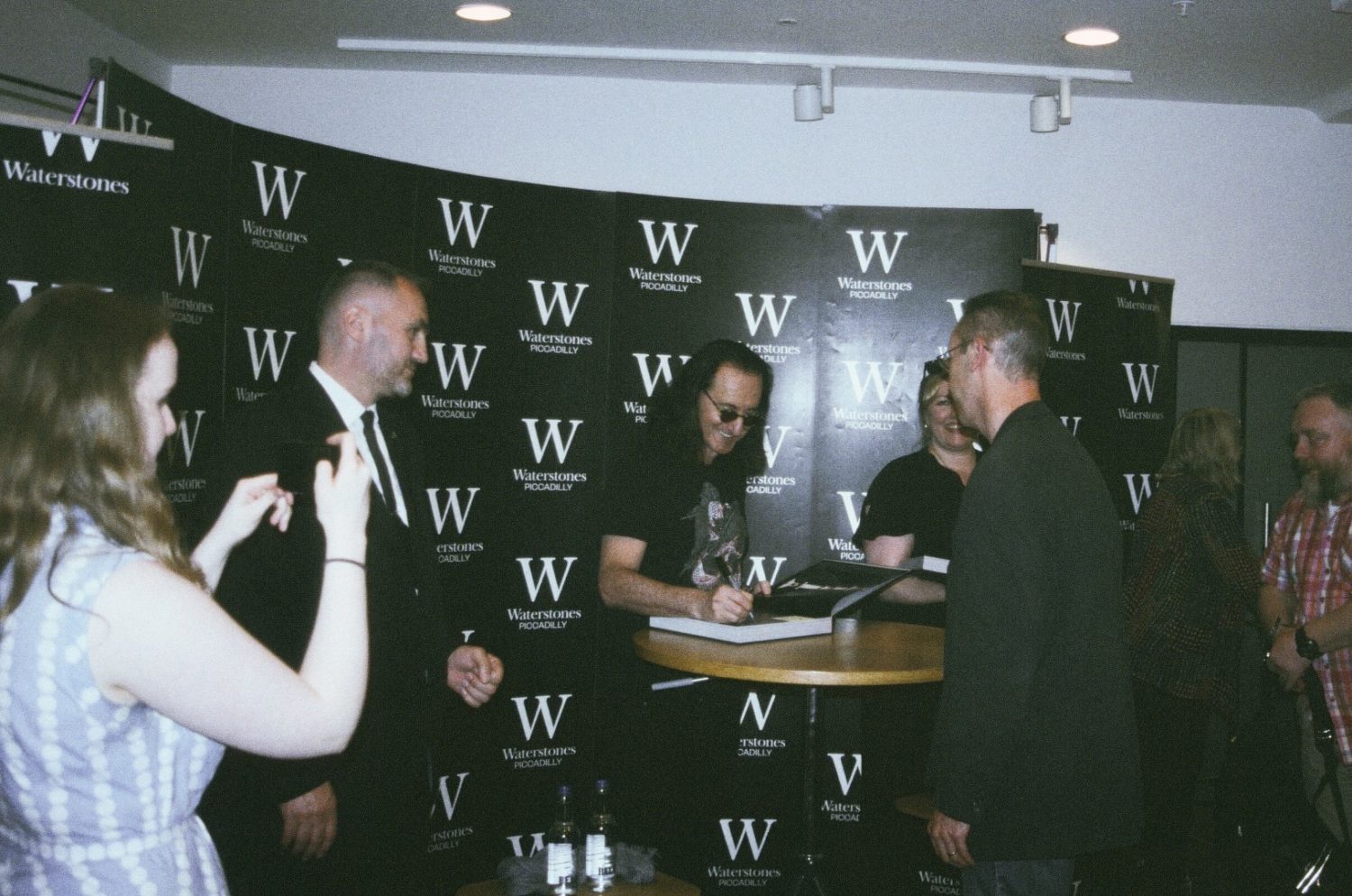 Never mind the last guy, WE ARE ABOUT TO MEET 'N' GREET WITH GEDDY LEE!! And also have 35mm souvenirs of that precious — and short — instant with him. Who's excited??? :o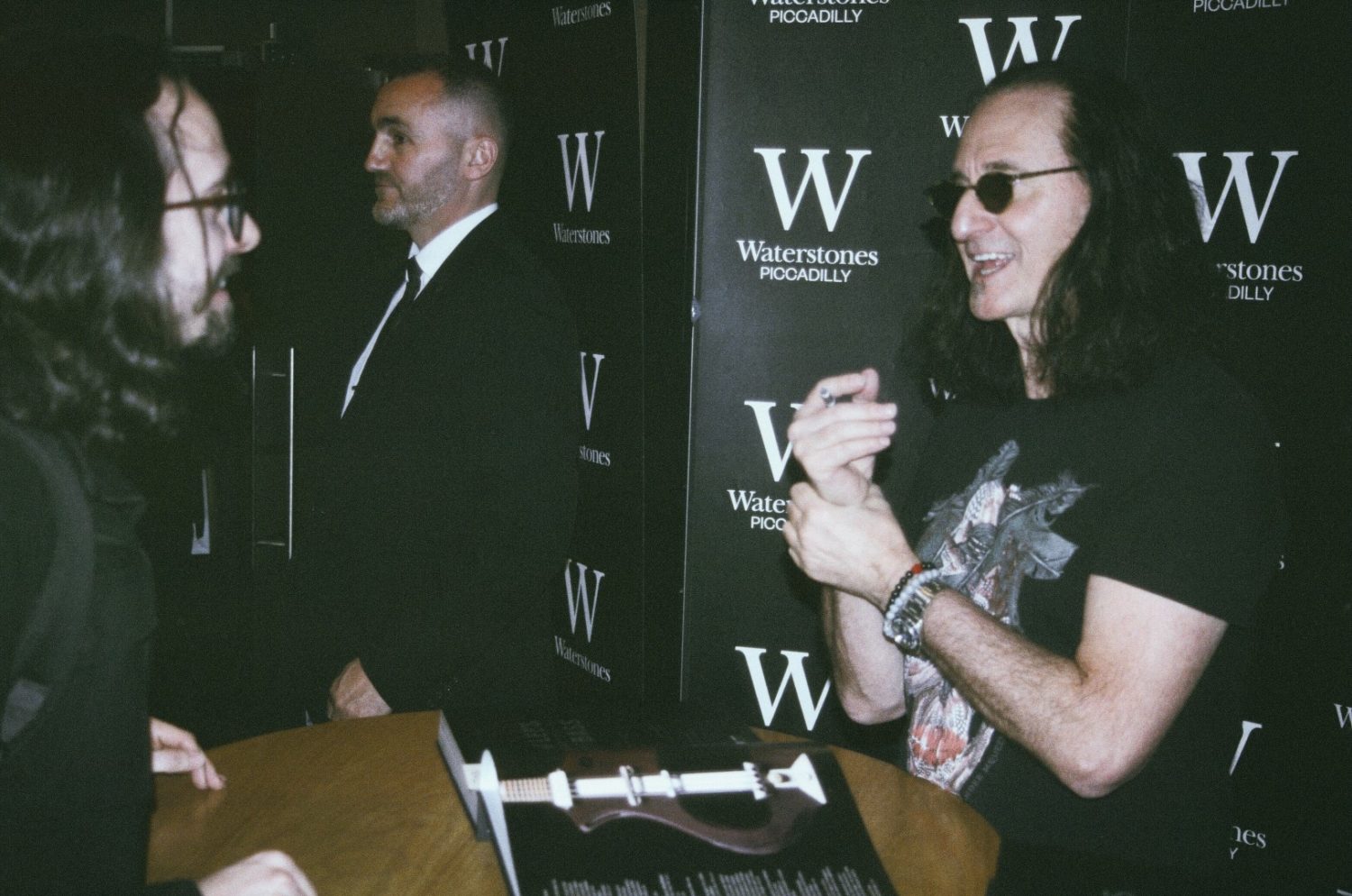 HERE WE ARE!! In front of the Man himself, finally. Geddy kindly asked me for some — again, short, but, extra — time for his wrist to rest before signing the two books for me. Gotta take care of that wrist, it's the one that gives all the energy into plucking those strings real hard and make great basslines, after all! What a legend. Look at his smile and expression!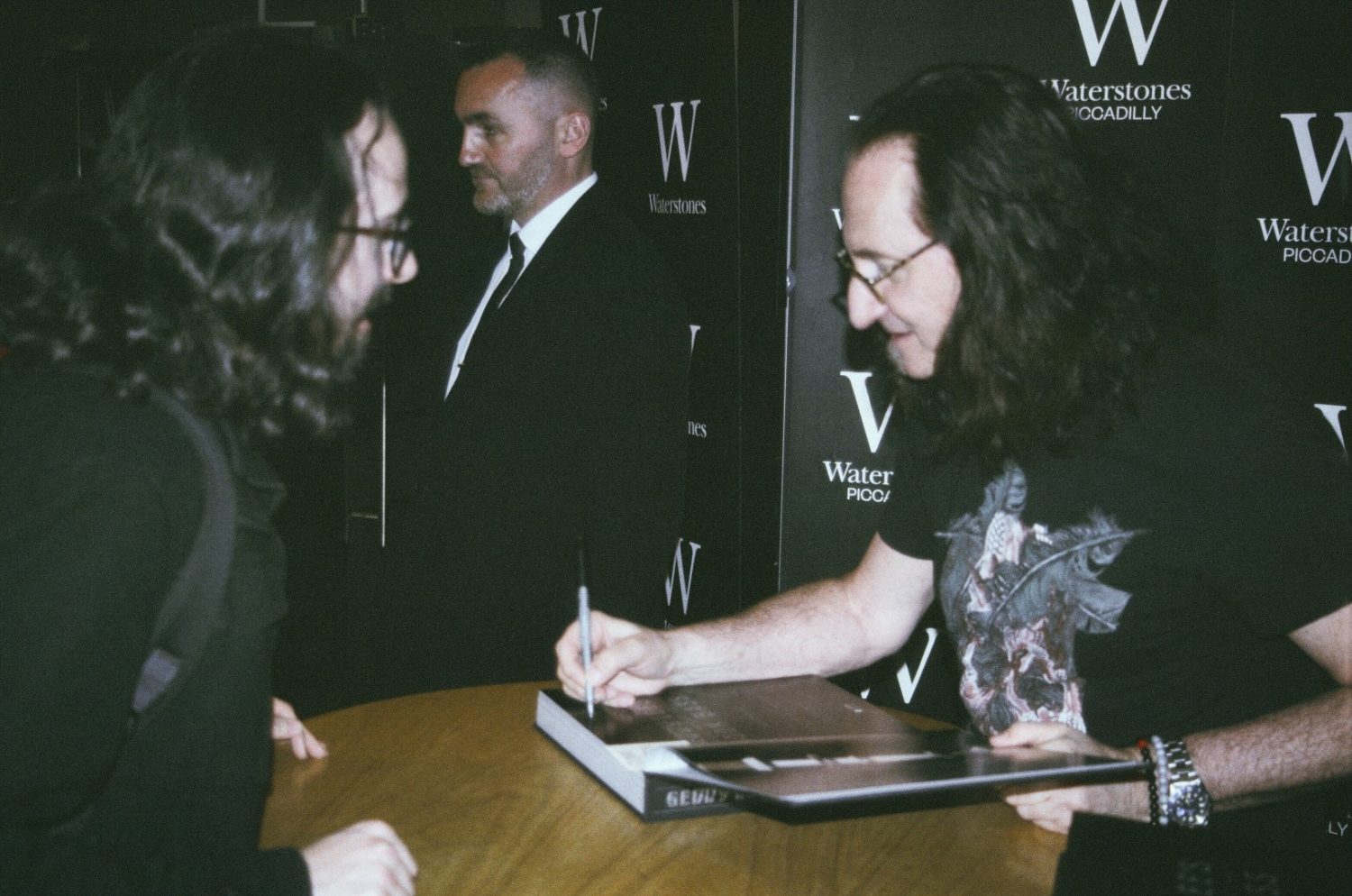 The total time with Mr Lee was probably 30 seconds, and I was lucky to have that "much" time. I could then explain him that I wasn't getting the two books signed for myself, but for people who couldn't get to his signing but wanted the book, as I already got a signed copy gifted from my step brother. Oh, and also thank him for all the music they did with RUSH […]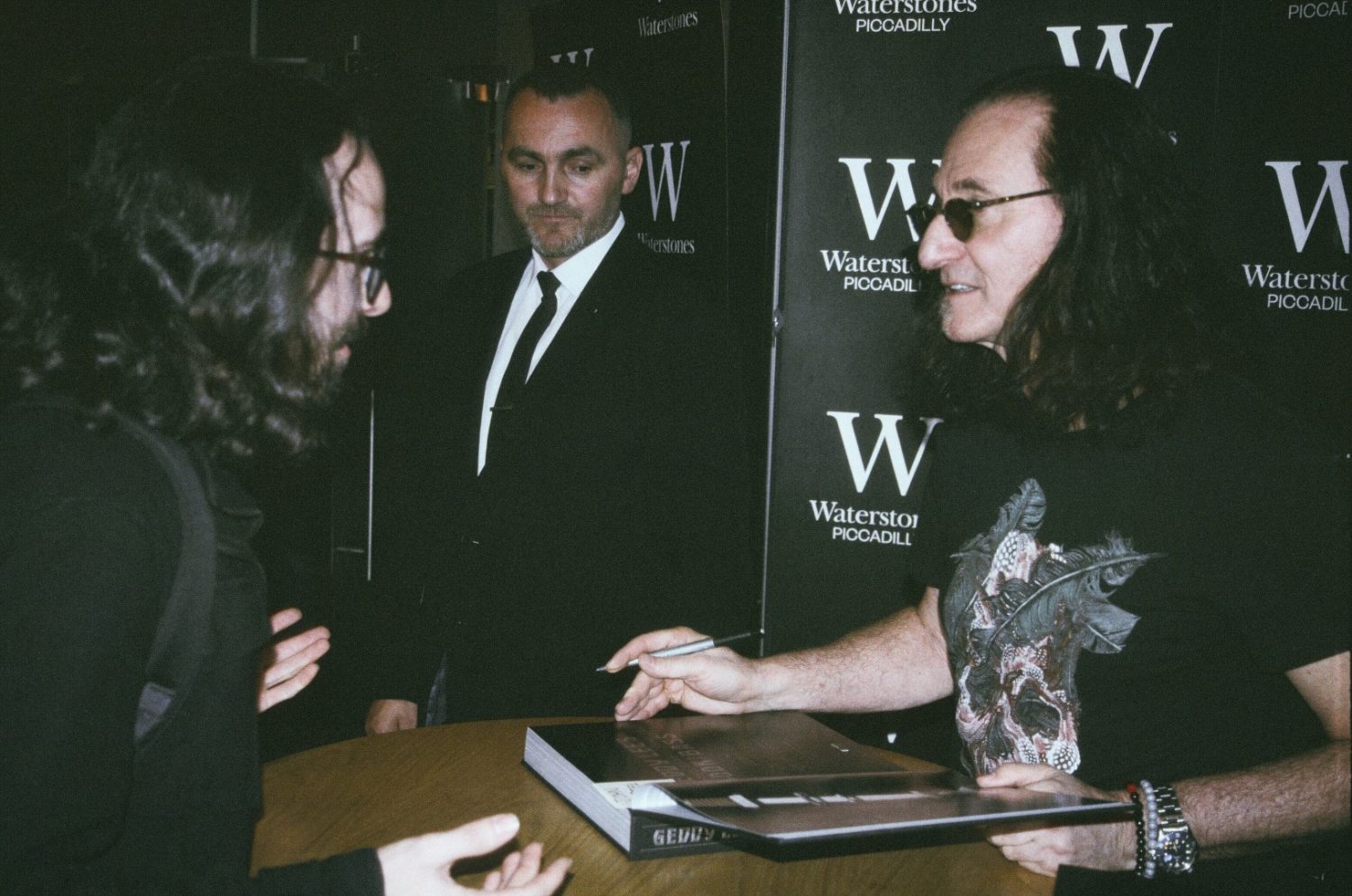 […] I'll always remember Geddy's last sentence to me "Well, that's very kind of you."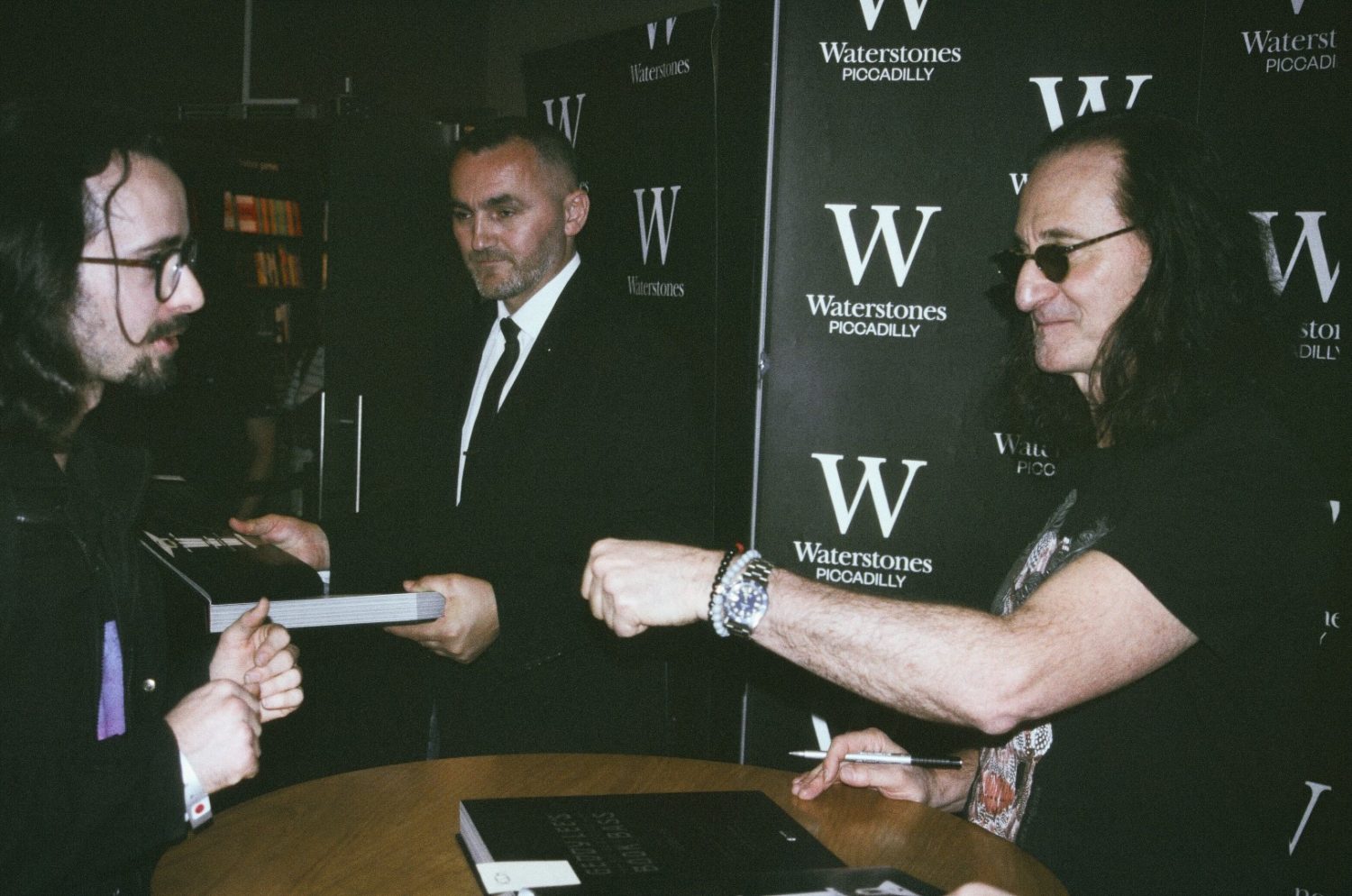 Time for a fist bump, a little early shot, but the real memories rests inside our brains, anyway. Thank you a thousand times, Mr Geddy Lee. Cheers to you! And see you later… hopefully.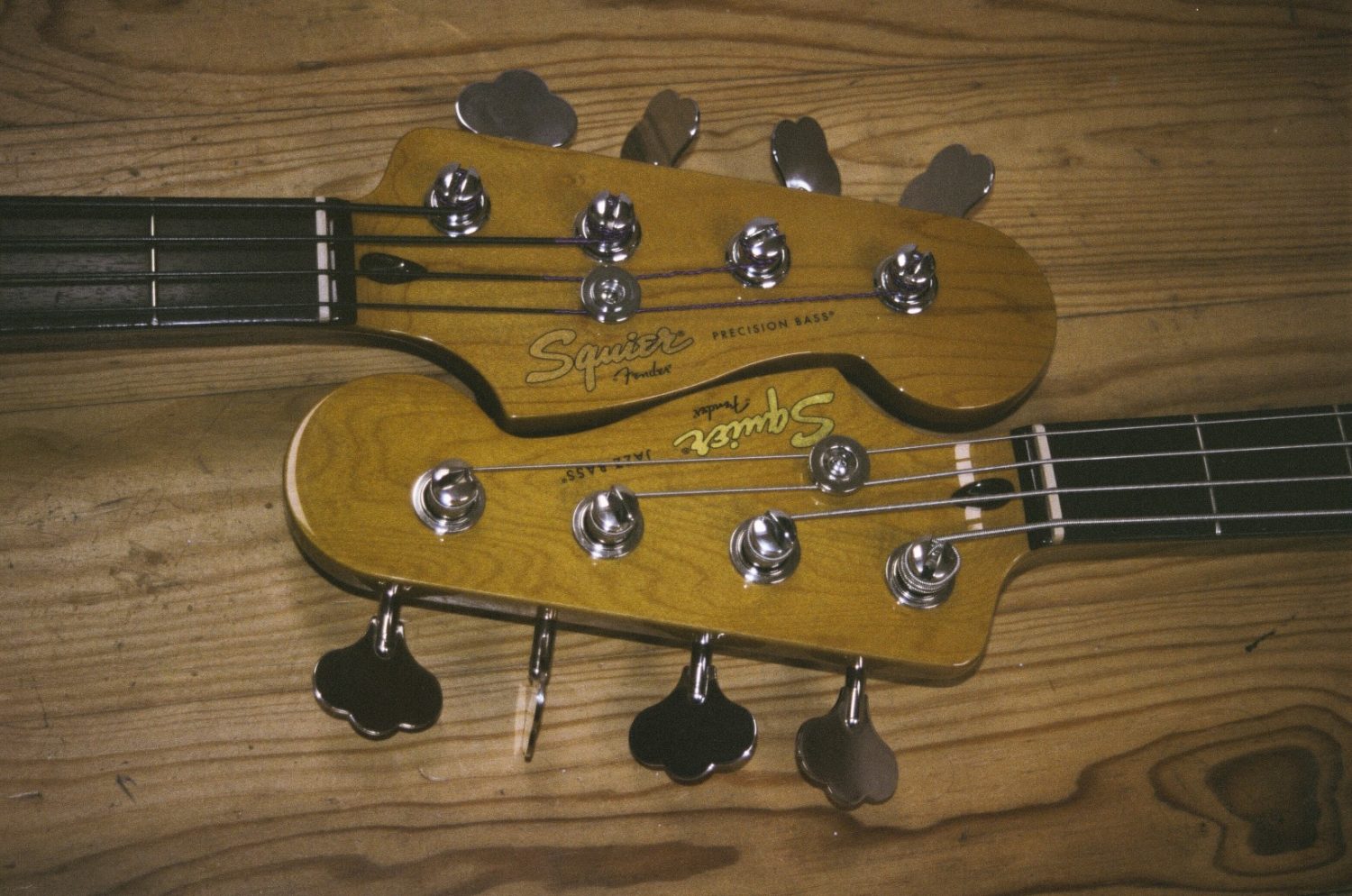 The twin sisters?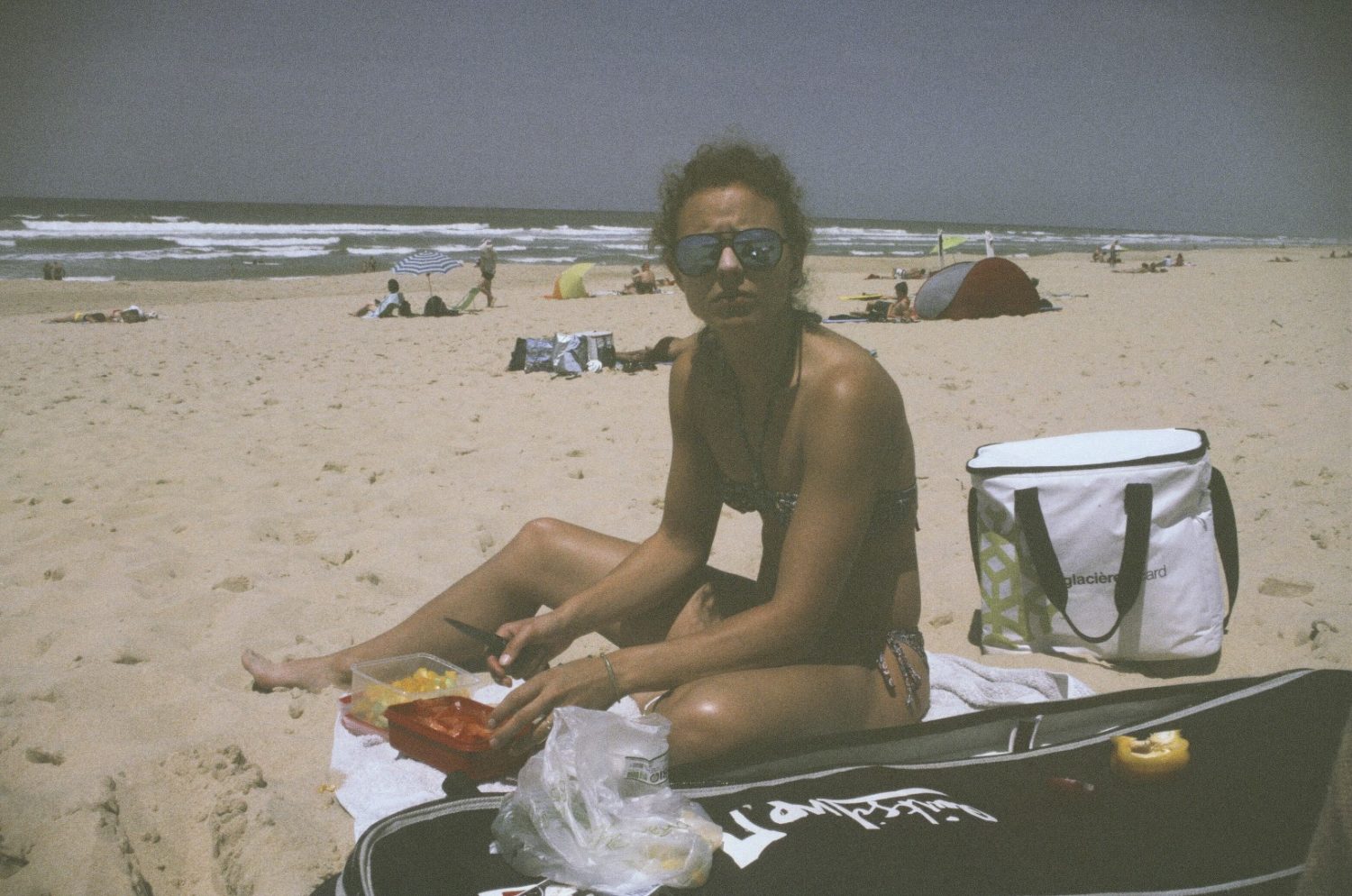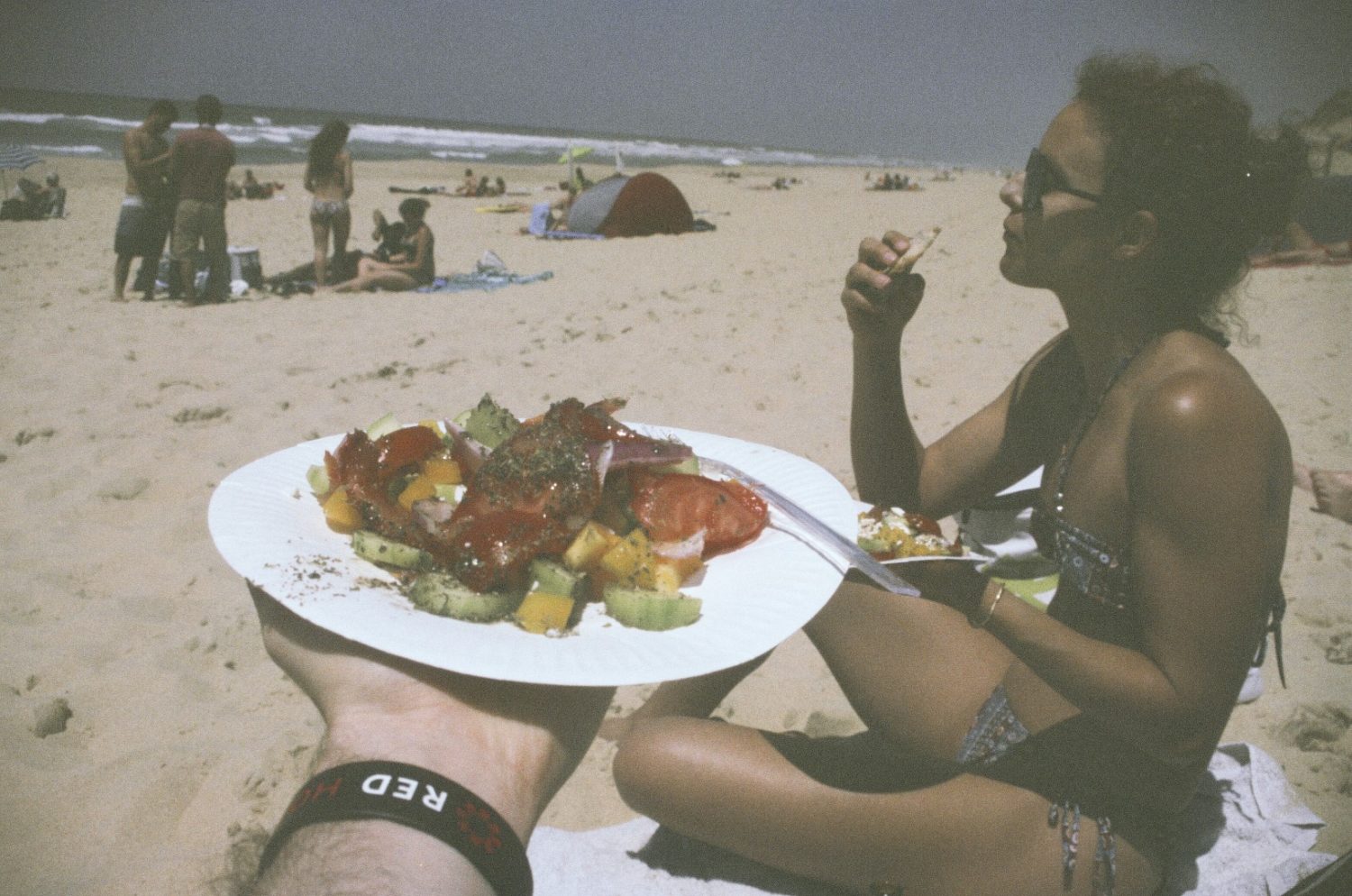 Relaxing and healthy times at the ocean with Béa! Freshly prepared salad, directly on the sand. For real! I even ate some sand… very nutritious. Try it!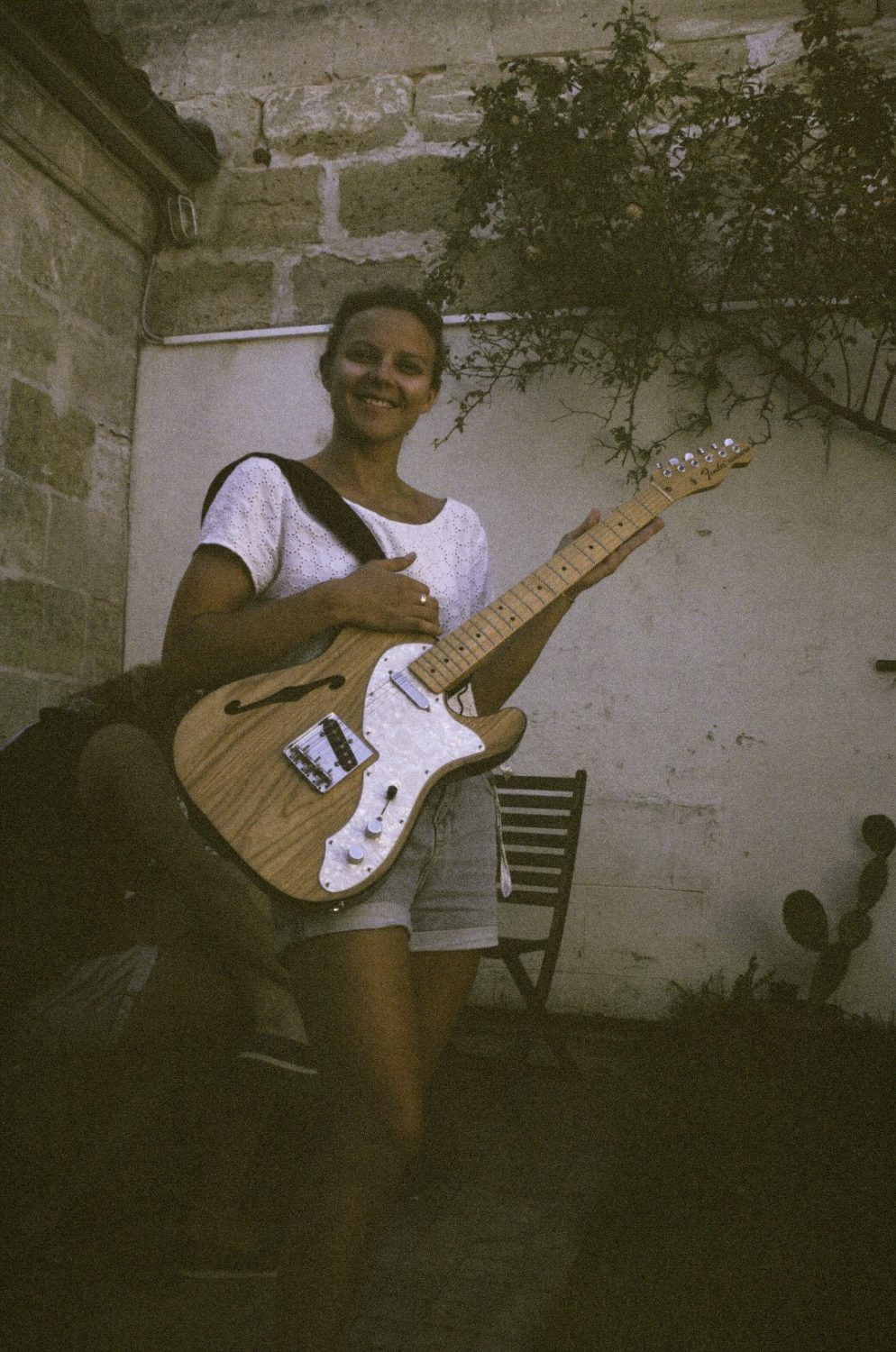 New guitar! A beautiful Swamp-ash bodied, thin-line Fender Telecaster, made in Mexico! Isn't that a happy face, here? =D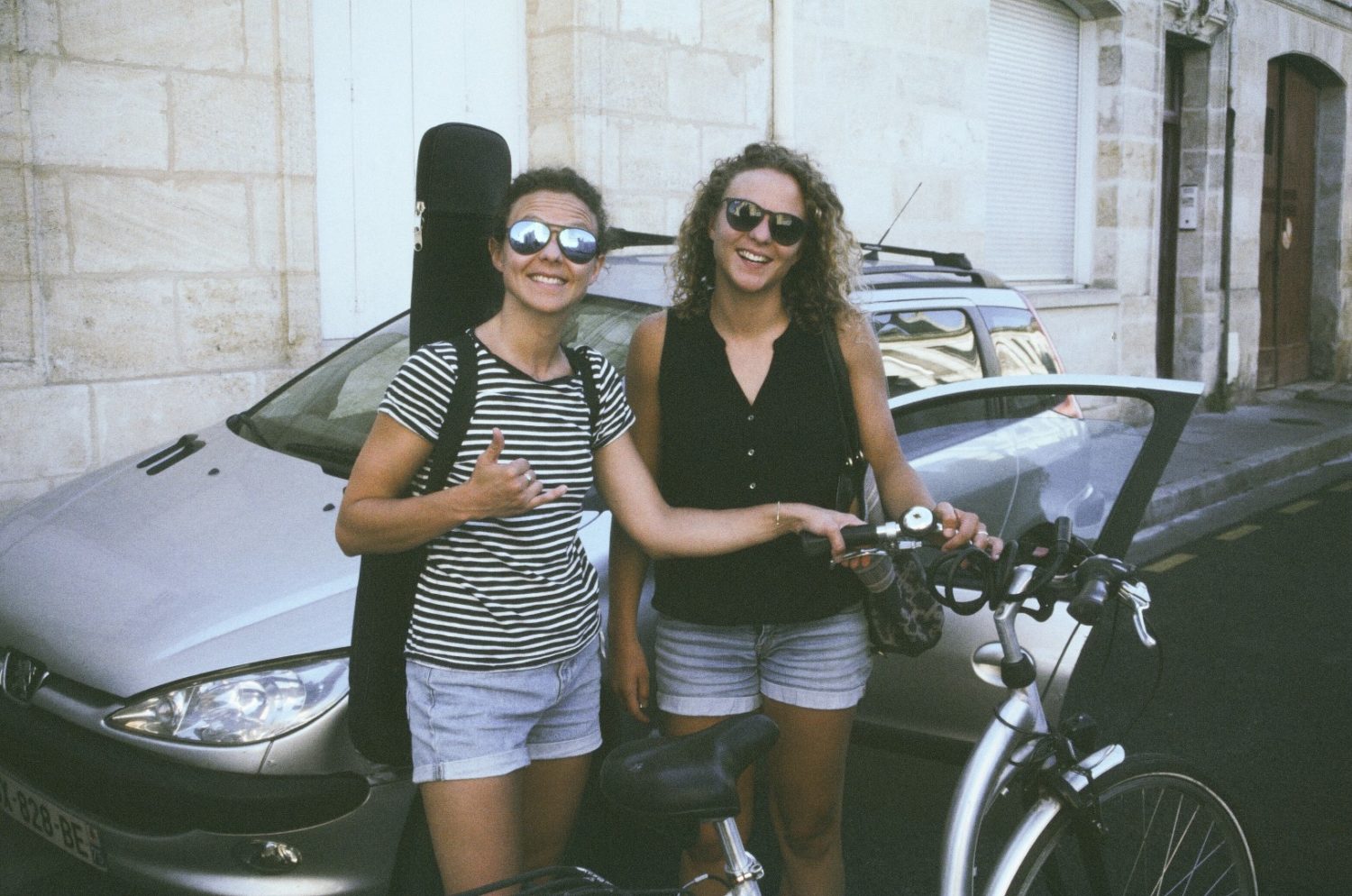 Now, that's the real twin sisters here!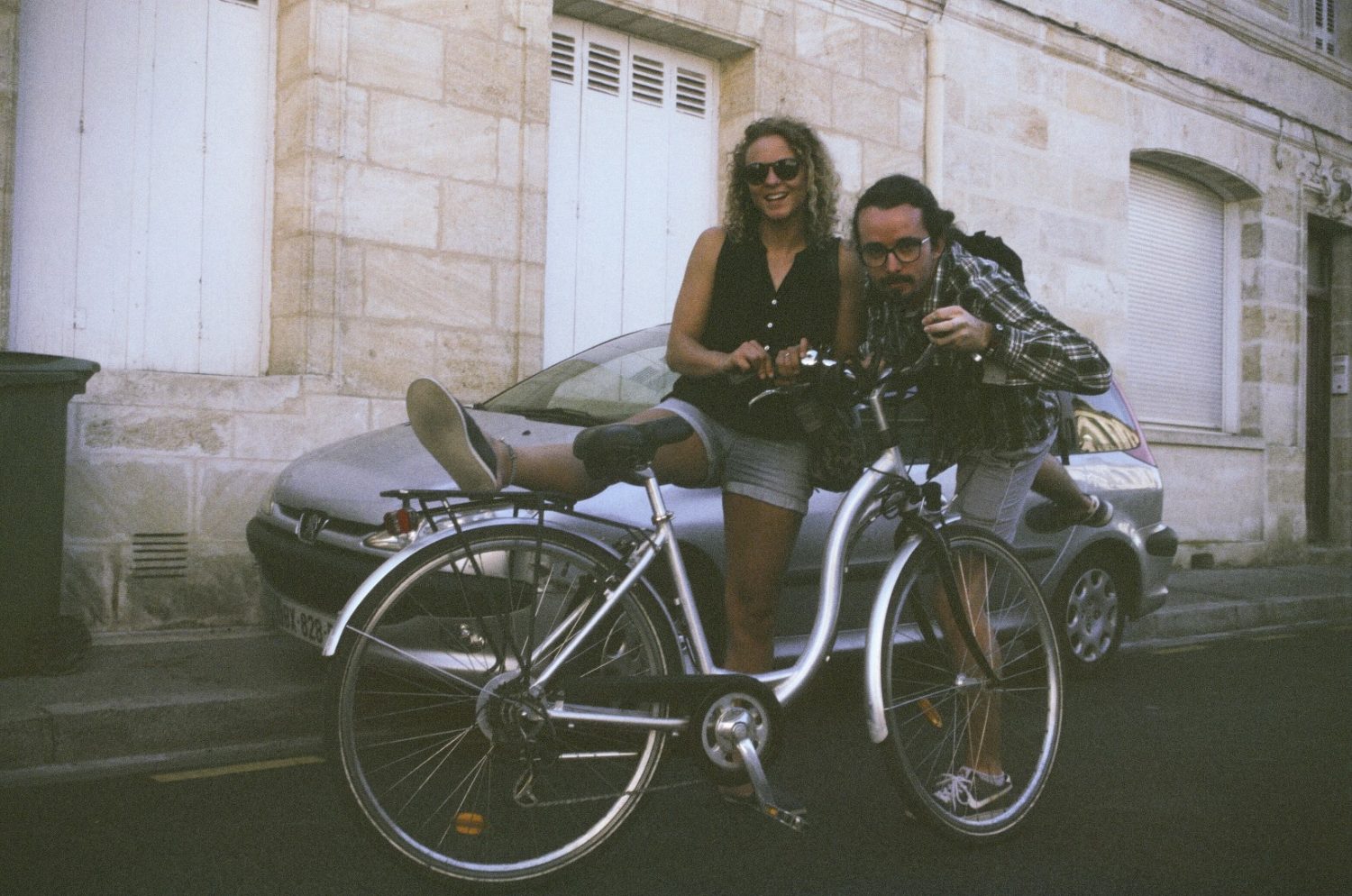 Qu'est-ce qu'on s'amuse entre copains!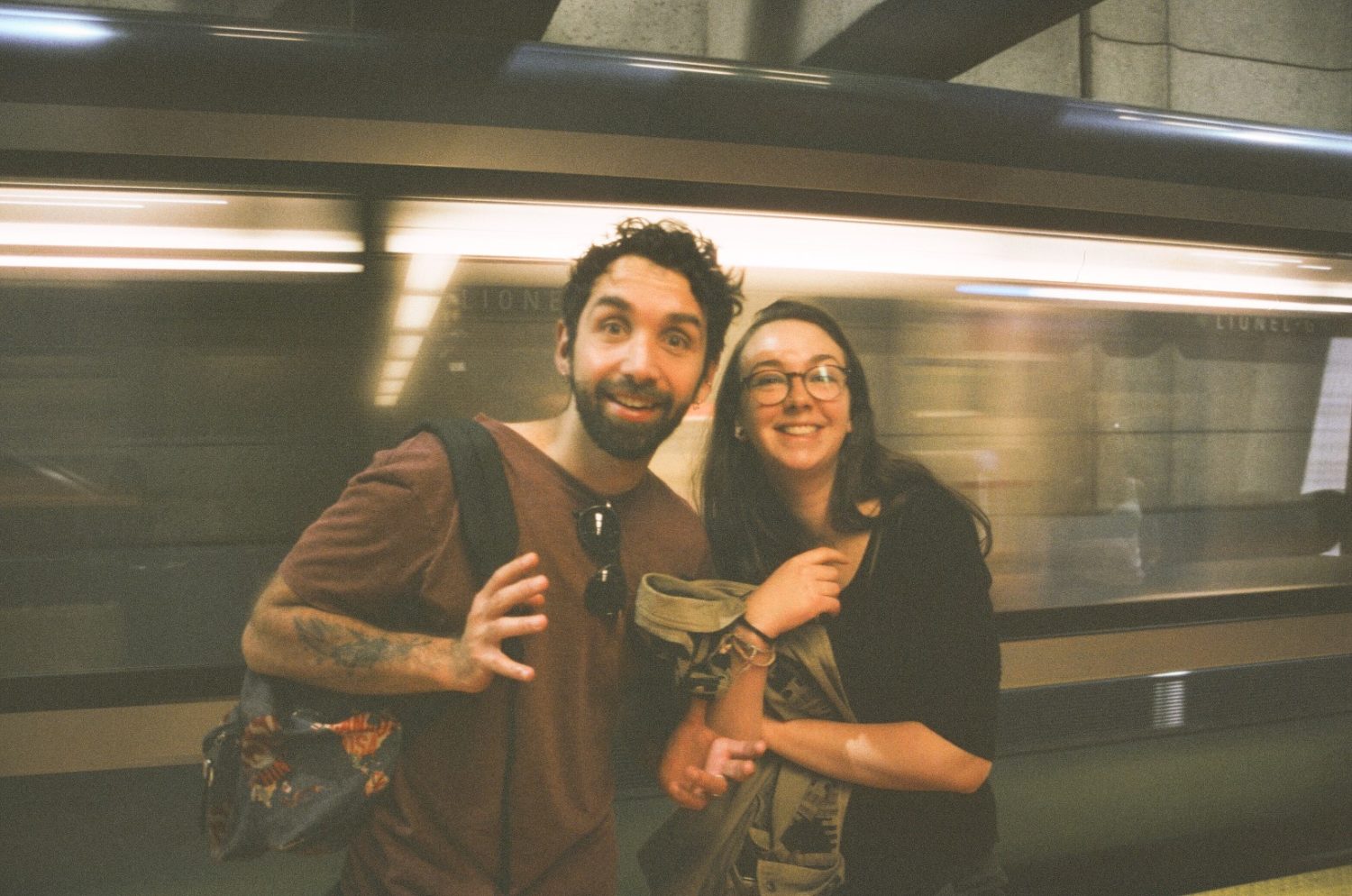 Qu'ils sont beaux, sous les lumières du studio!
Film: expired Washi X ISO 400 #001 — E6 processing & scanning courtesy of OldSchoolPhotoLab.com

Places: London, England, Bordeaux/Lacanau, Aquitaine, France, and Montréal, Canada !
Time: spring & summer 2019