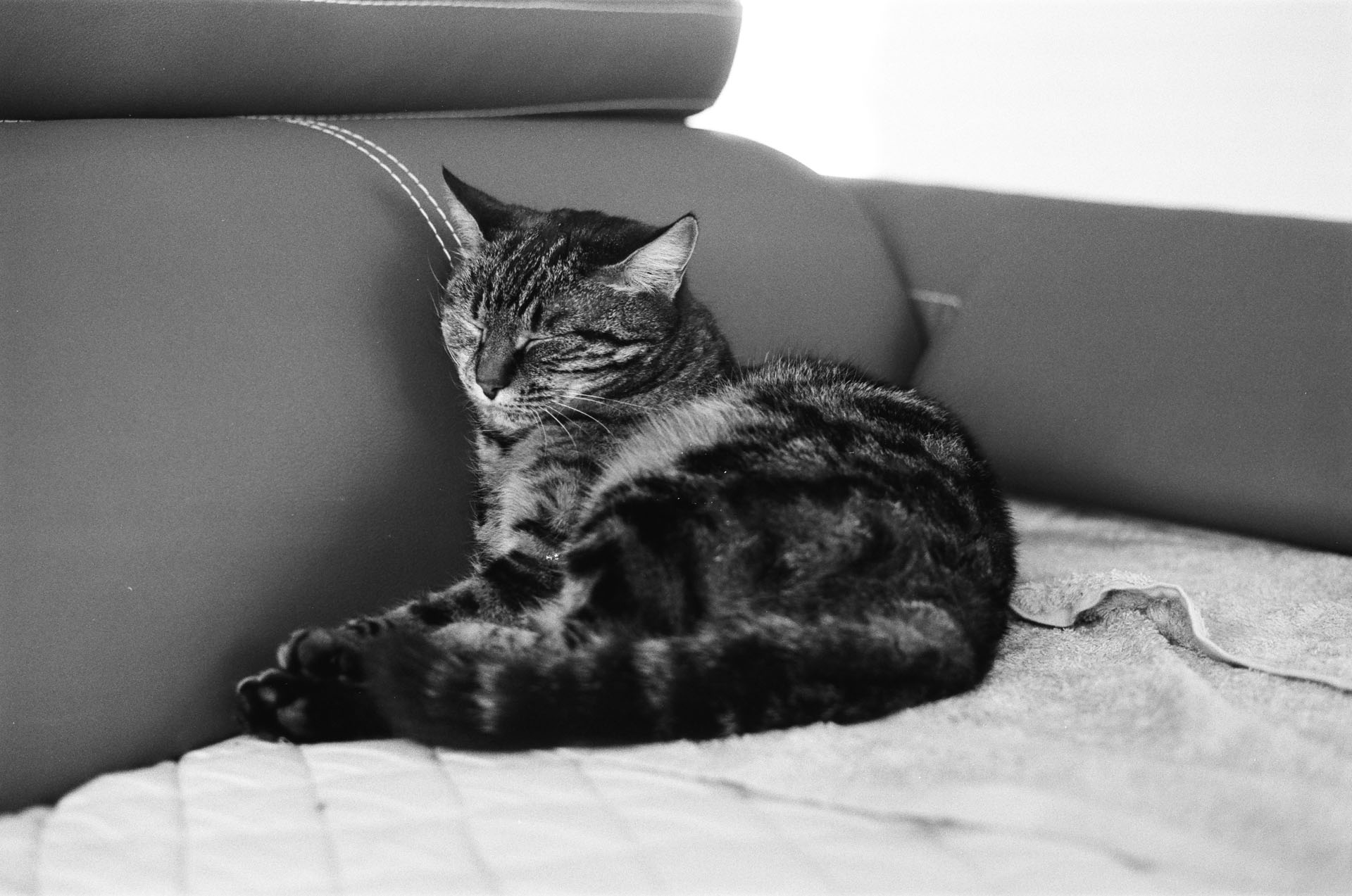 1. What about a sleeping cat to begin the journey?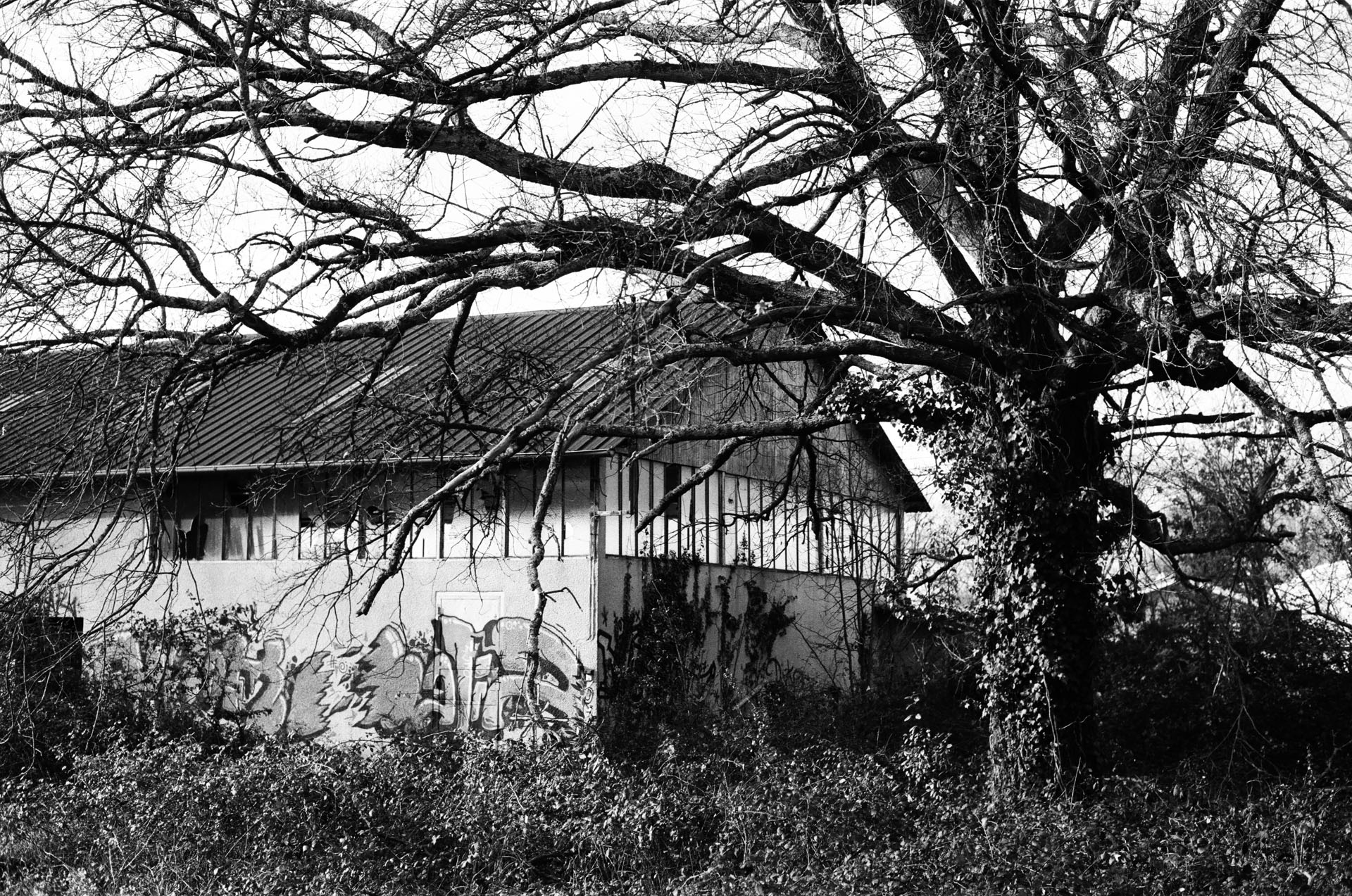 2. Decided to give a shot on this scene of intense light aiming to the tree, but it cannot give any kind of justice to the reality in black & white. I'm pretty sure the best choice would have been to shoot it with color slides. Another time, another chance they say! :)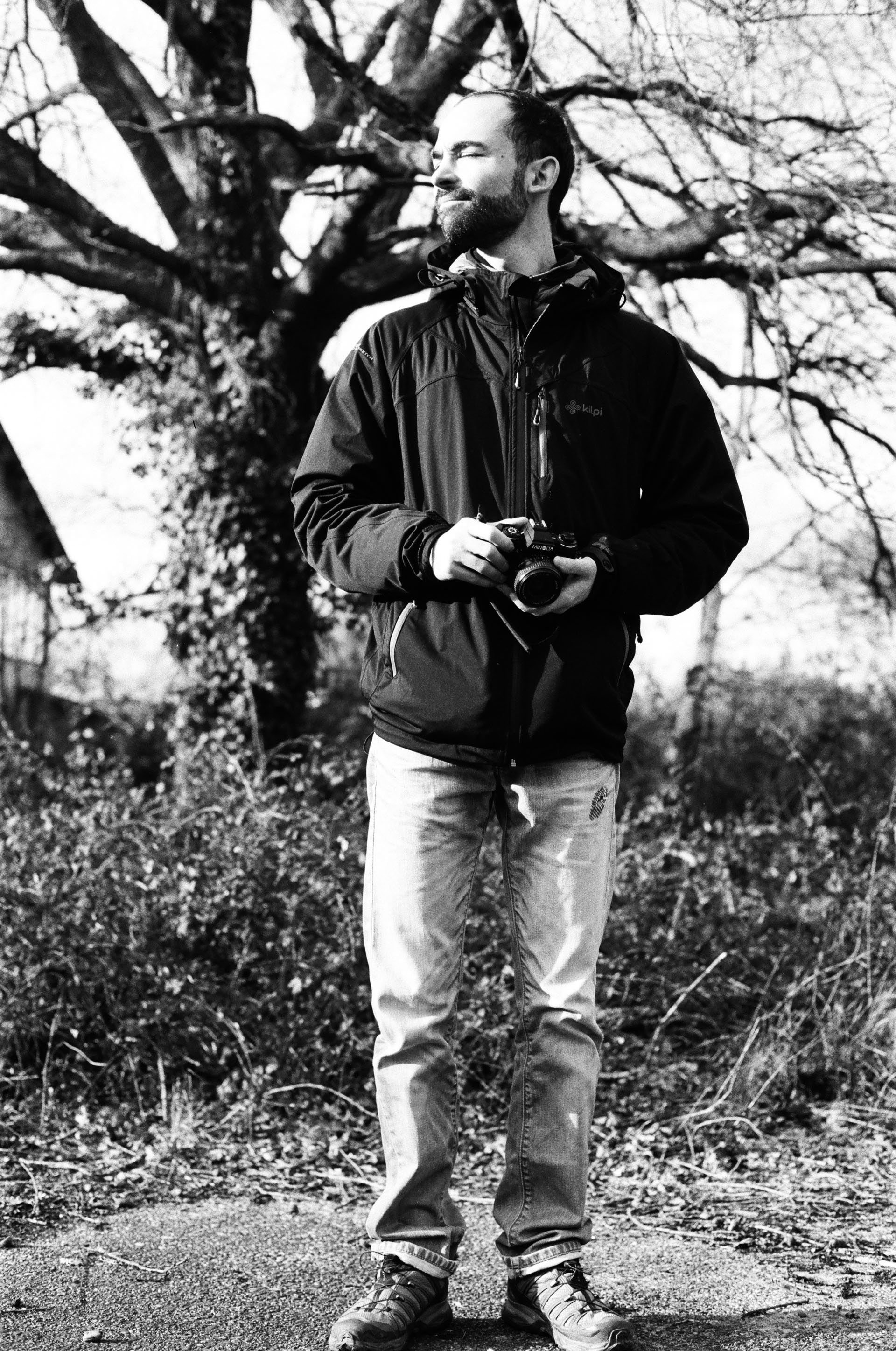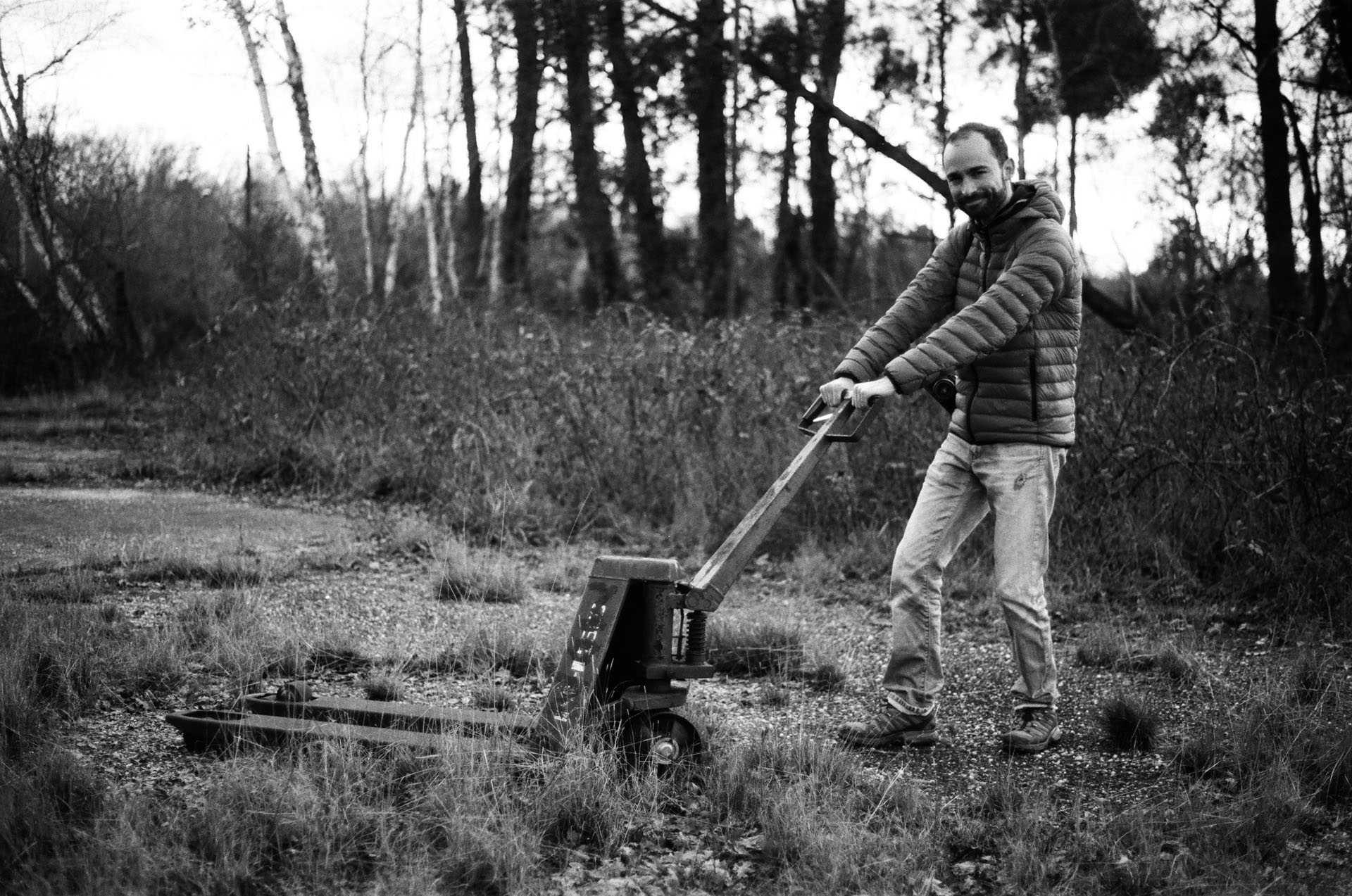 3. 4. Jérémie, my former film photography friend and I went into a dismantled factory to snap some frames! It was an interesting day, with some highs and downs, haha! But definitively a good experience.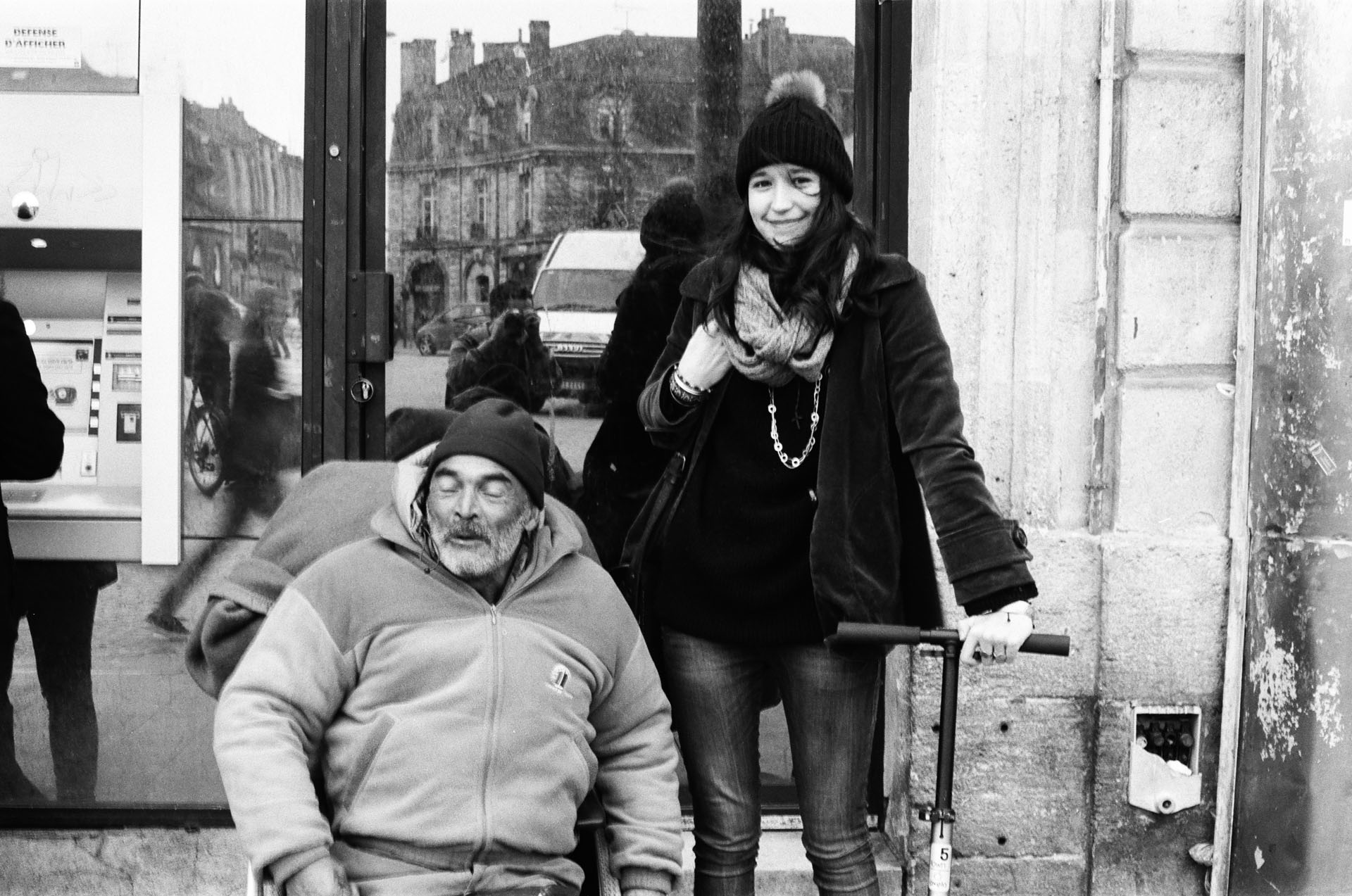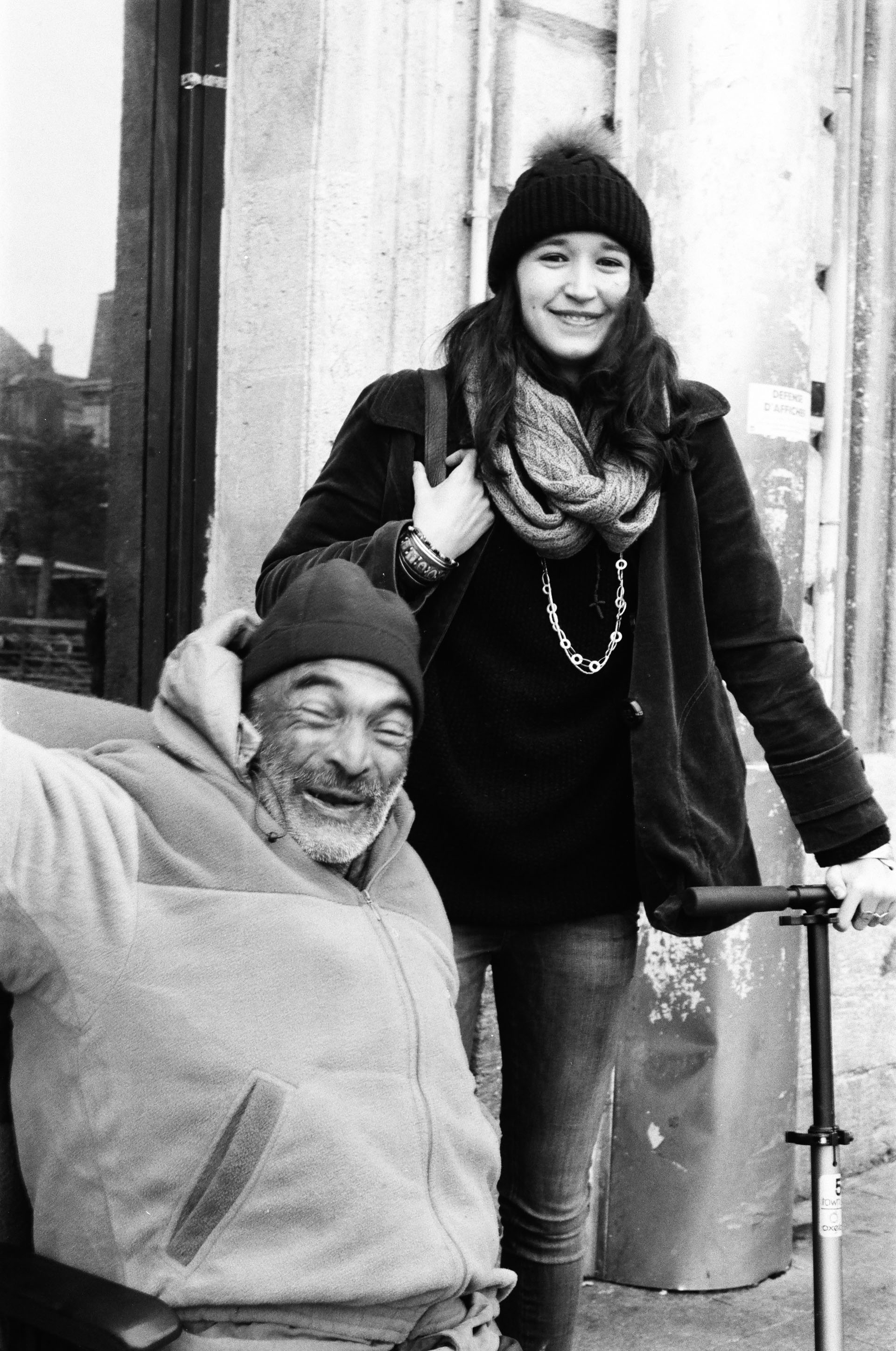 5. 6. We met this man in the center of Bordeaux with my friend Viva, he needed some help to pack his things on his chair & told us his story of how he got in the street. He's been saying he served the country at war, and that there's no gratitude anymore… which I believe is true. He has been very nice to us, smiling, and respectful in the same time. I asked him for some shots and he asked me why I didn't switch to digital so far. The funny during all his talking was that he was thinking we were a couple, saying "your girlfriend" to me all the time! He got disappointed when we told him it wasn't a case but he still managed to make jokes on it. Tough boy :p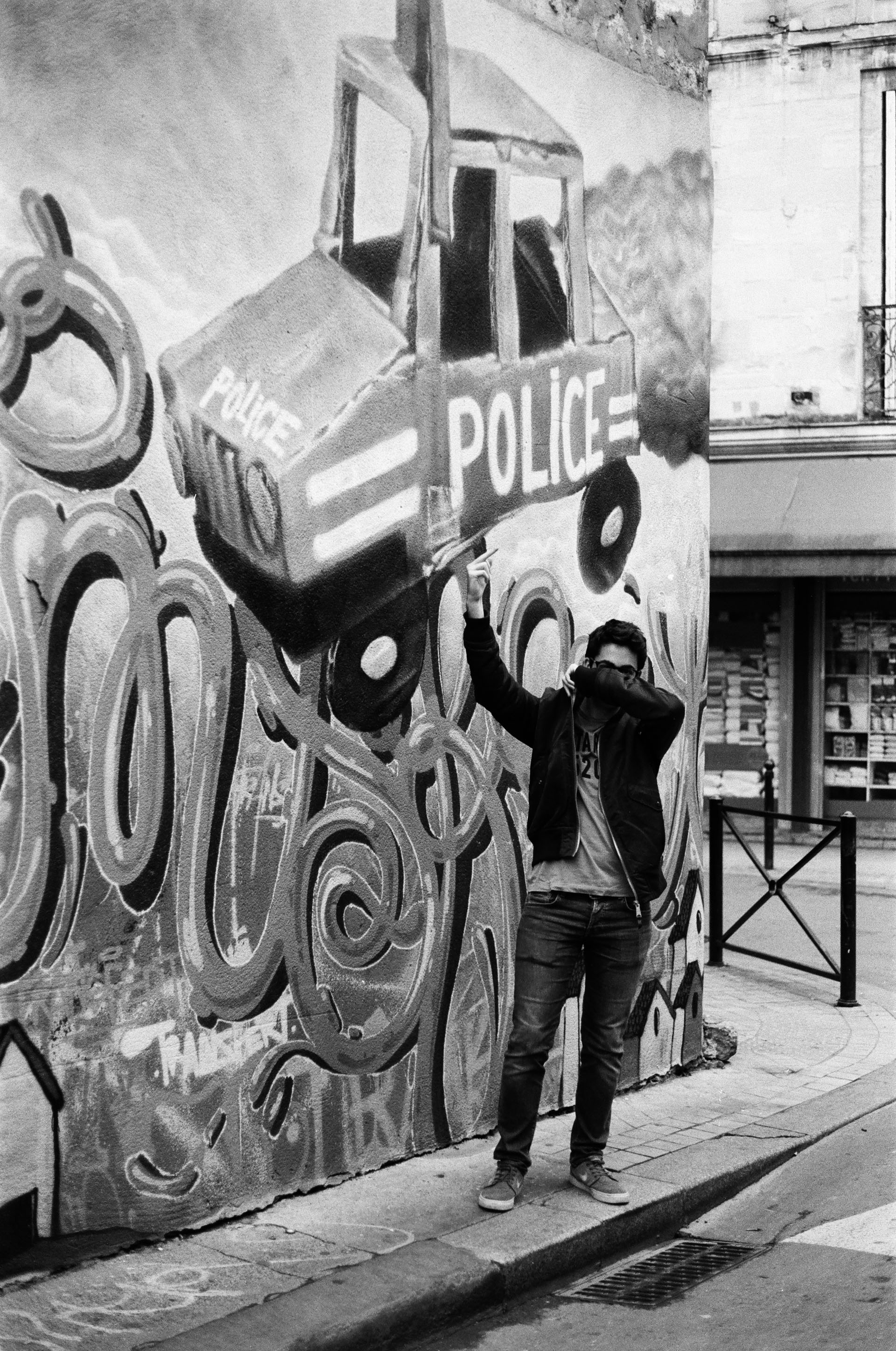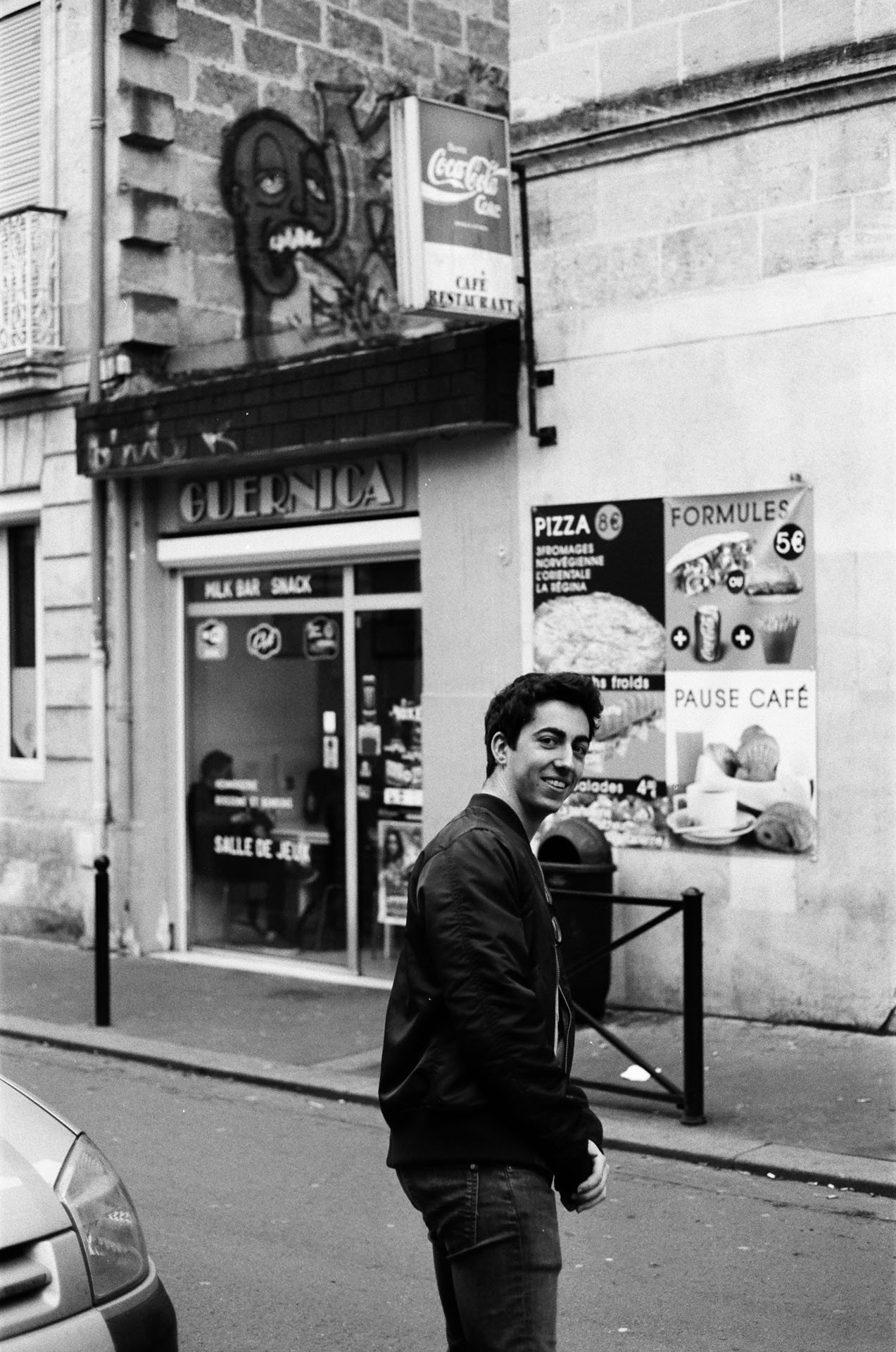 7. 8. Food, funk, and snooker with husband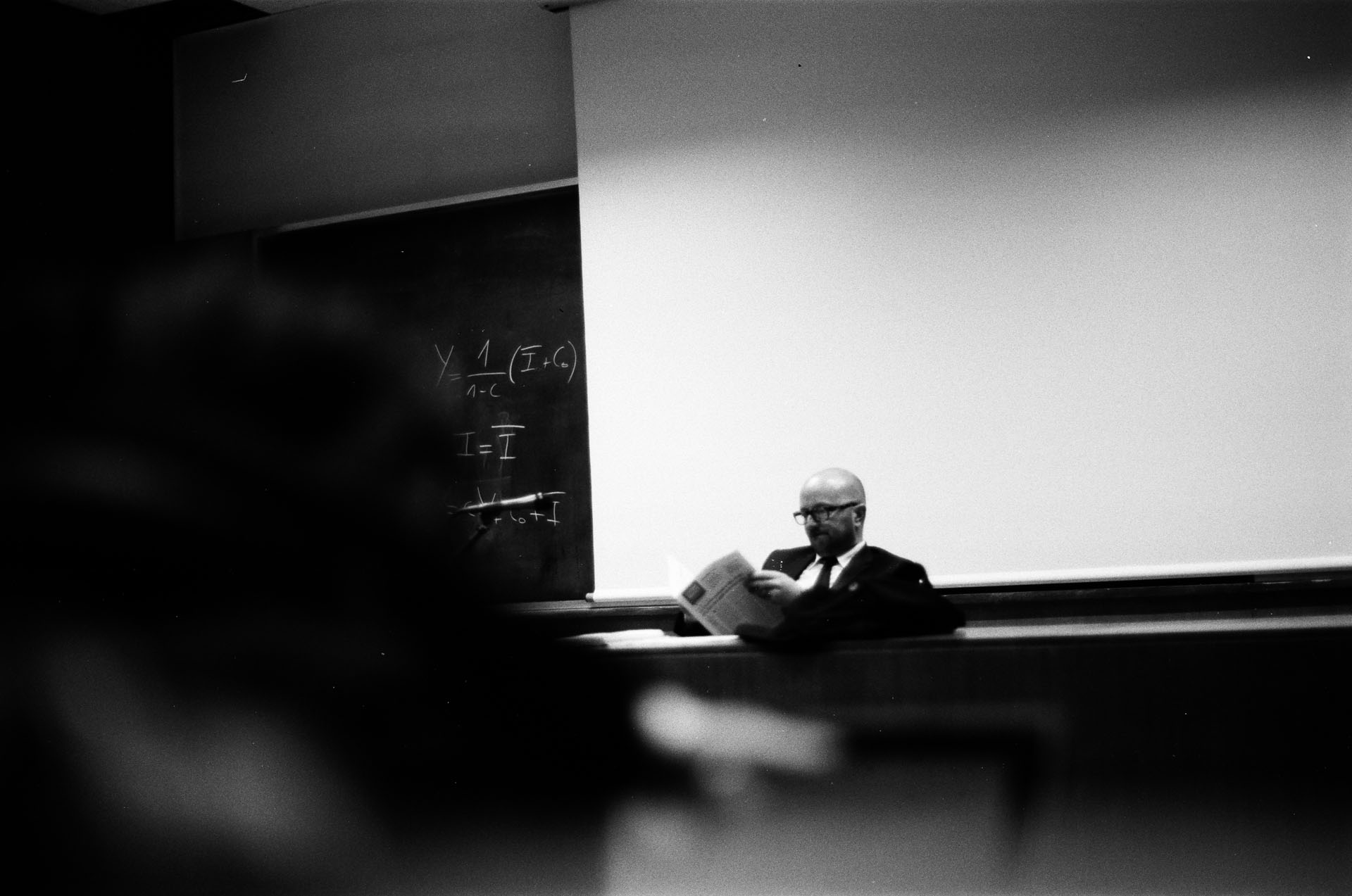 9. I decided to go to school again… learned a bit about corporate law, I guess?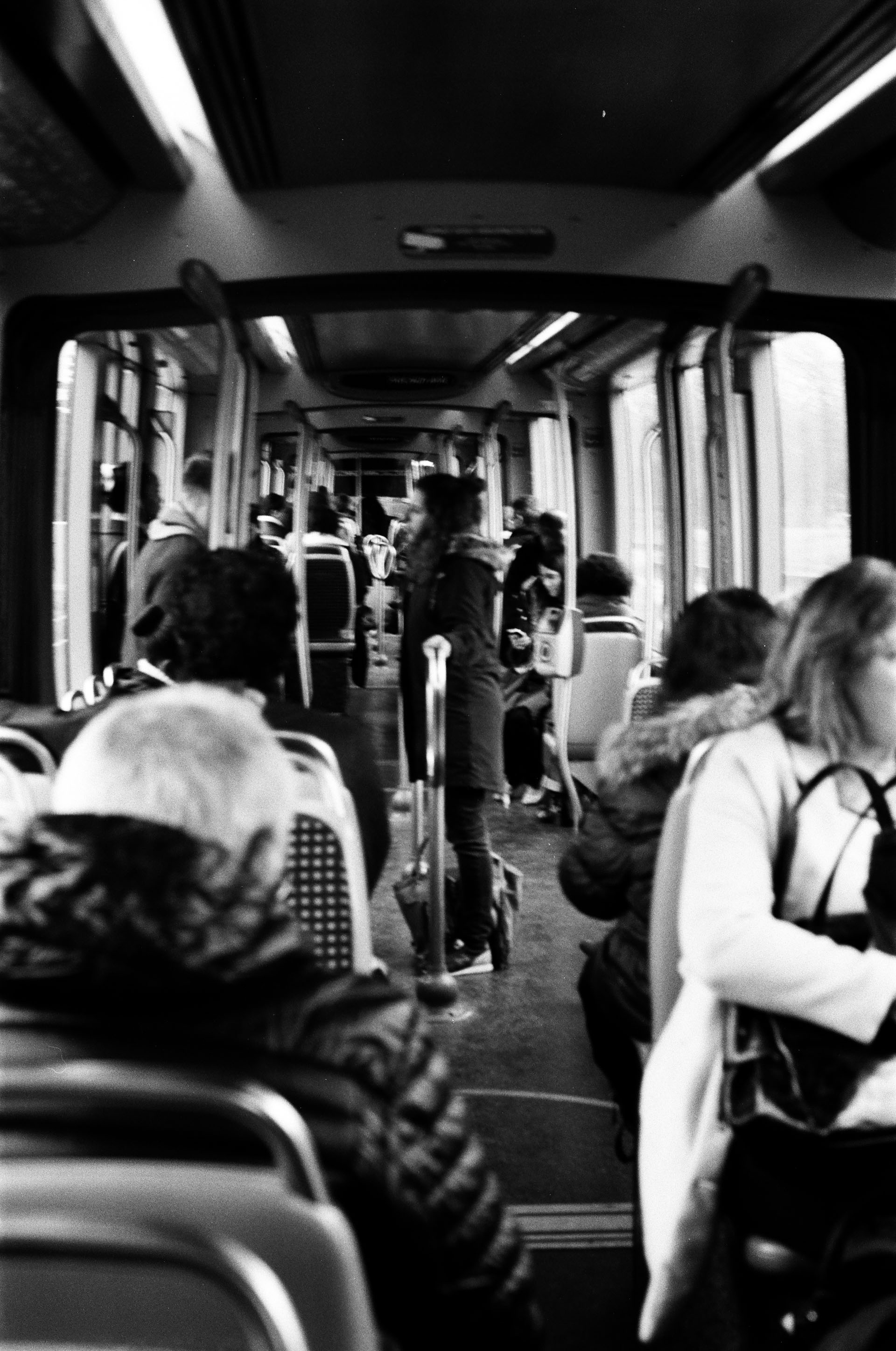 10. Tramway blurry faces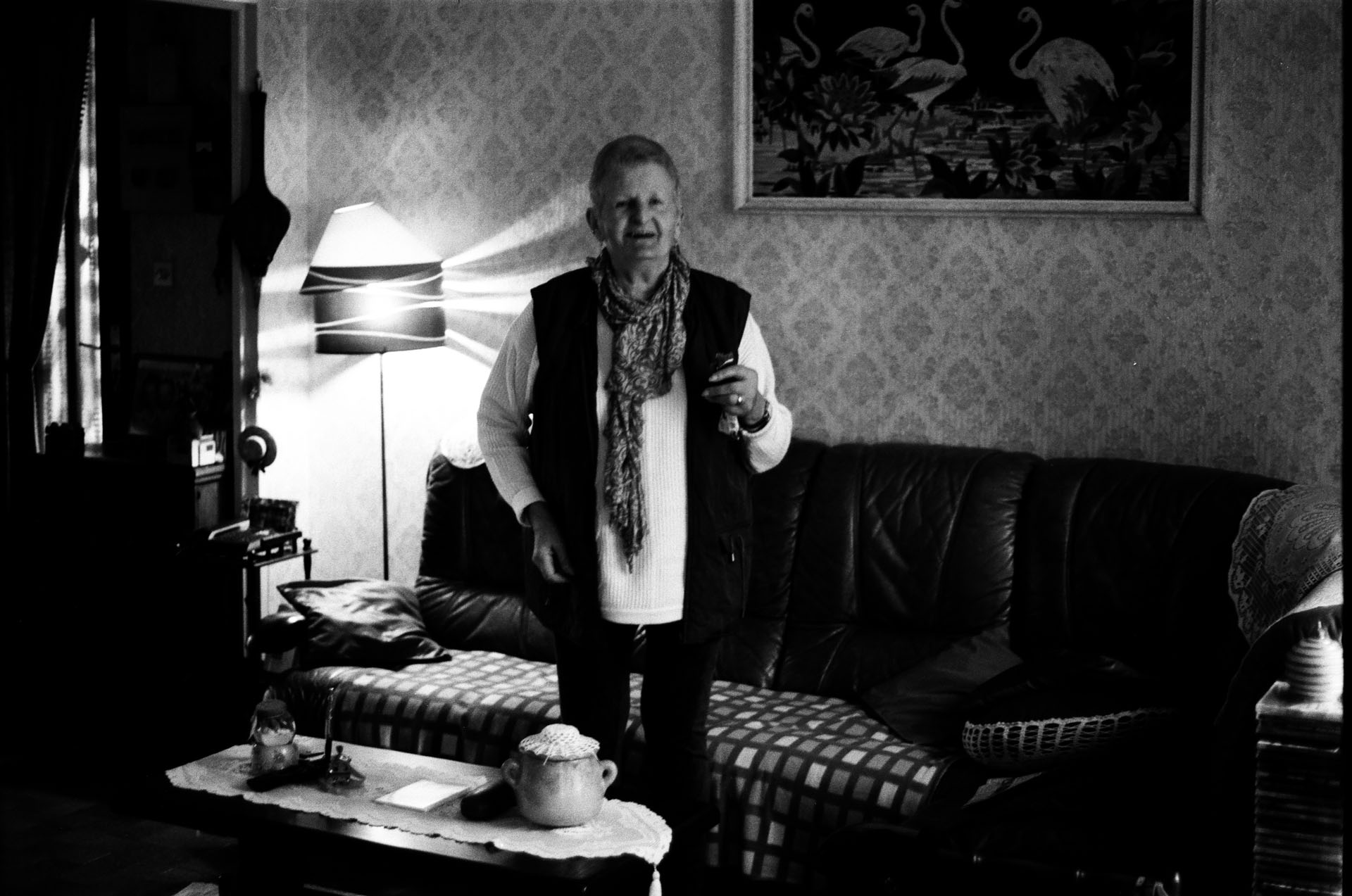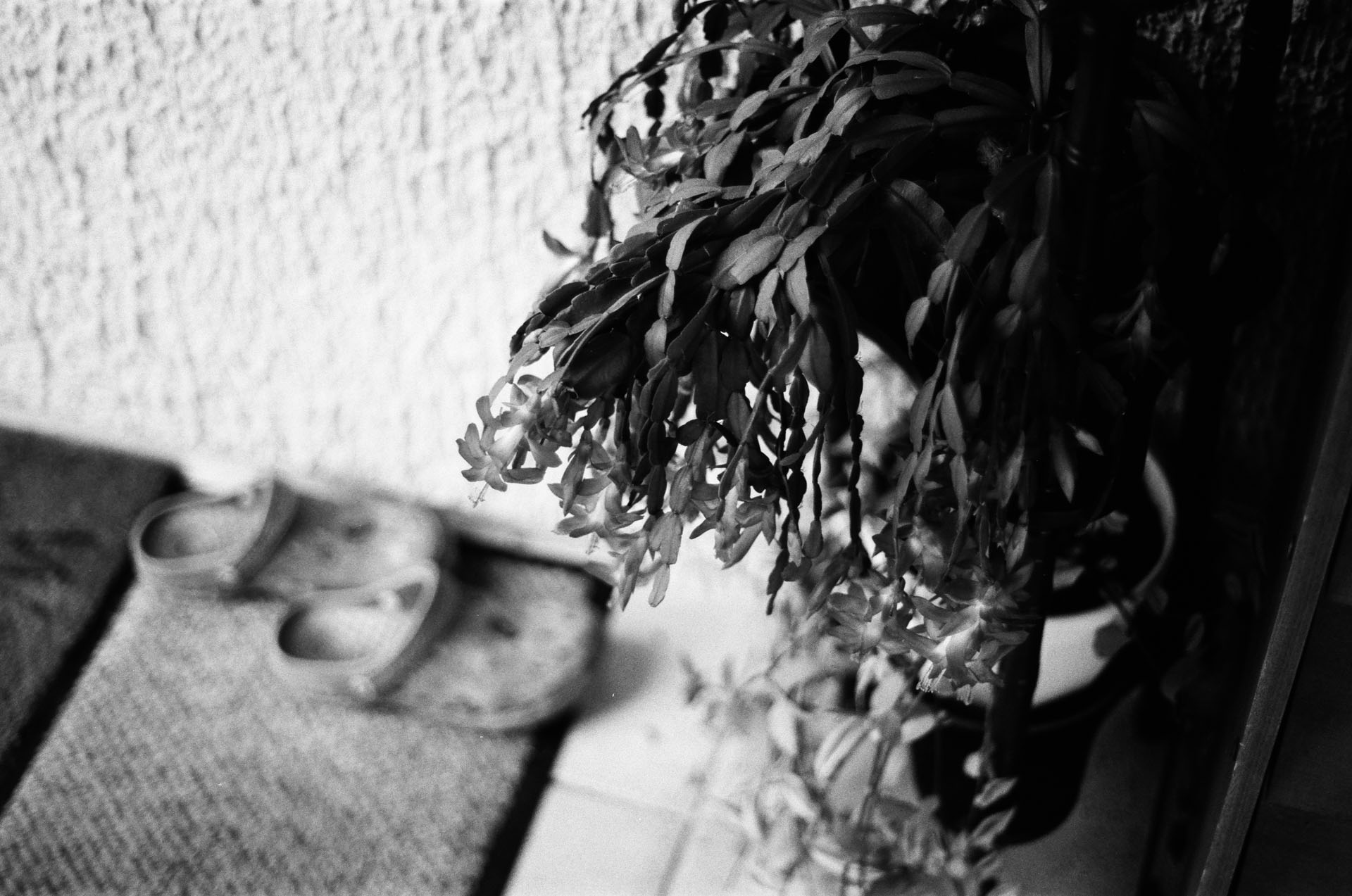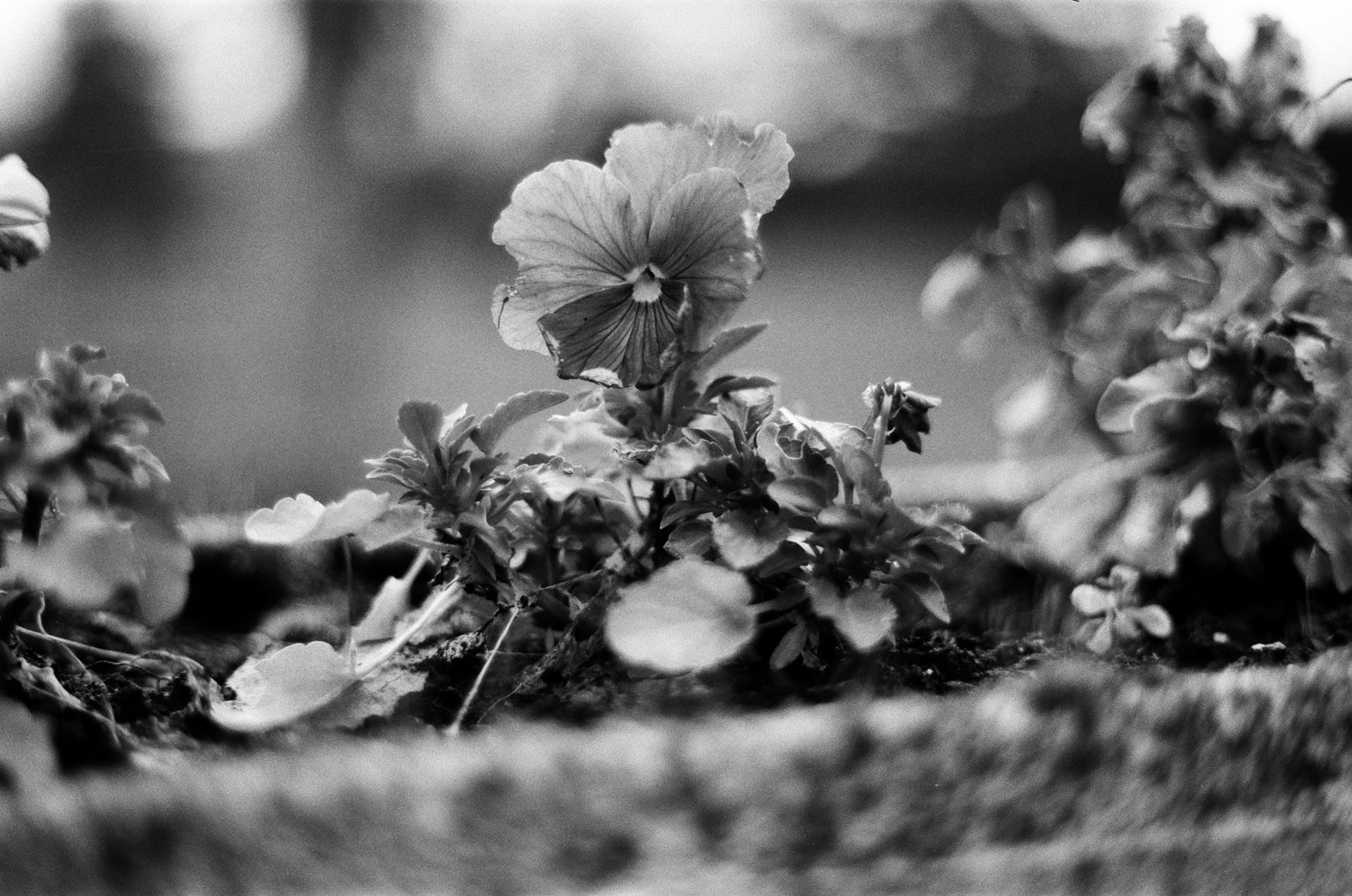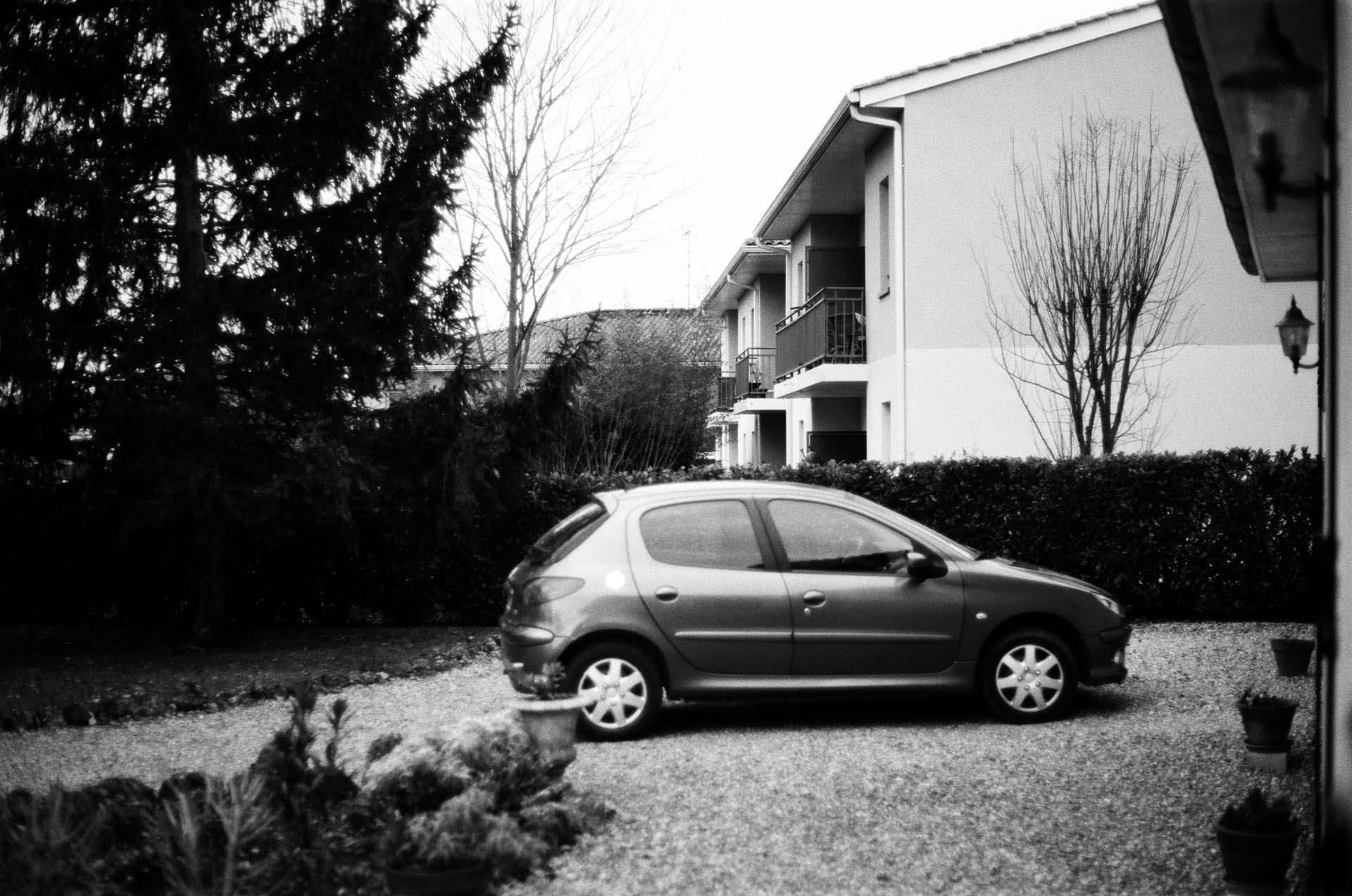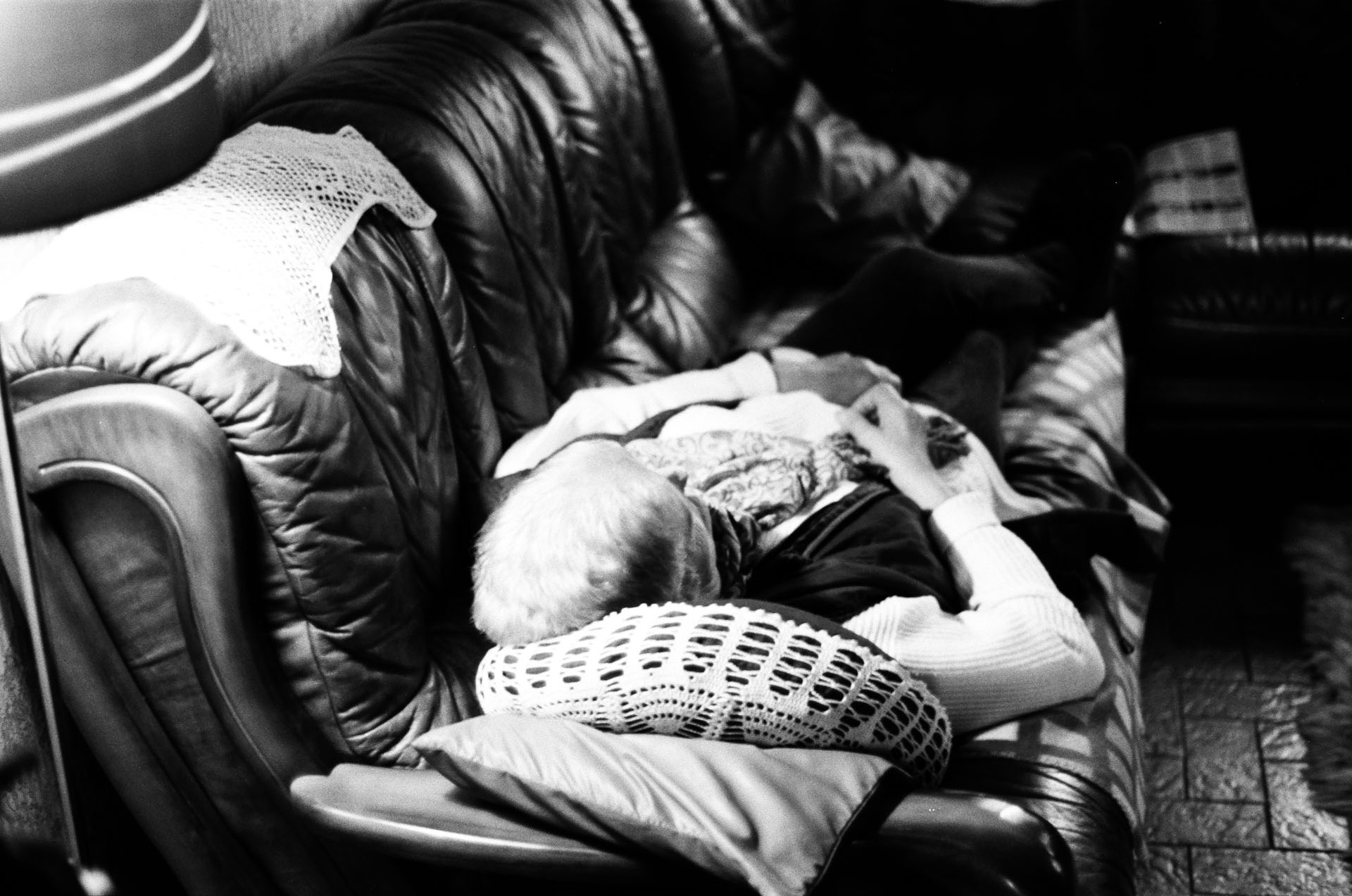 11. 12. 13. 14. 15. Here is my grandma. She has been hosting me for a couple of weeks during my hard times. She's a real photographer as well! She has been using disposable cameras a lot. I decided to offer her another one before I left for Portugal. :)

See things around her house..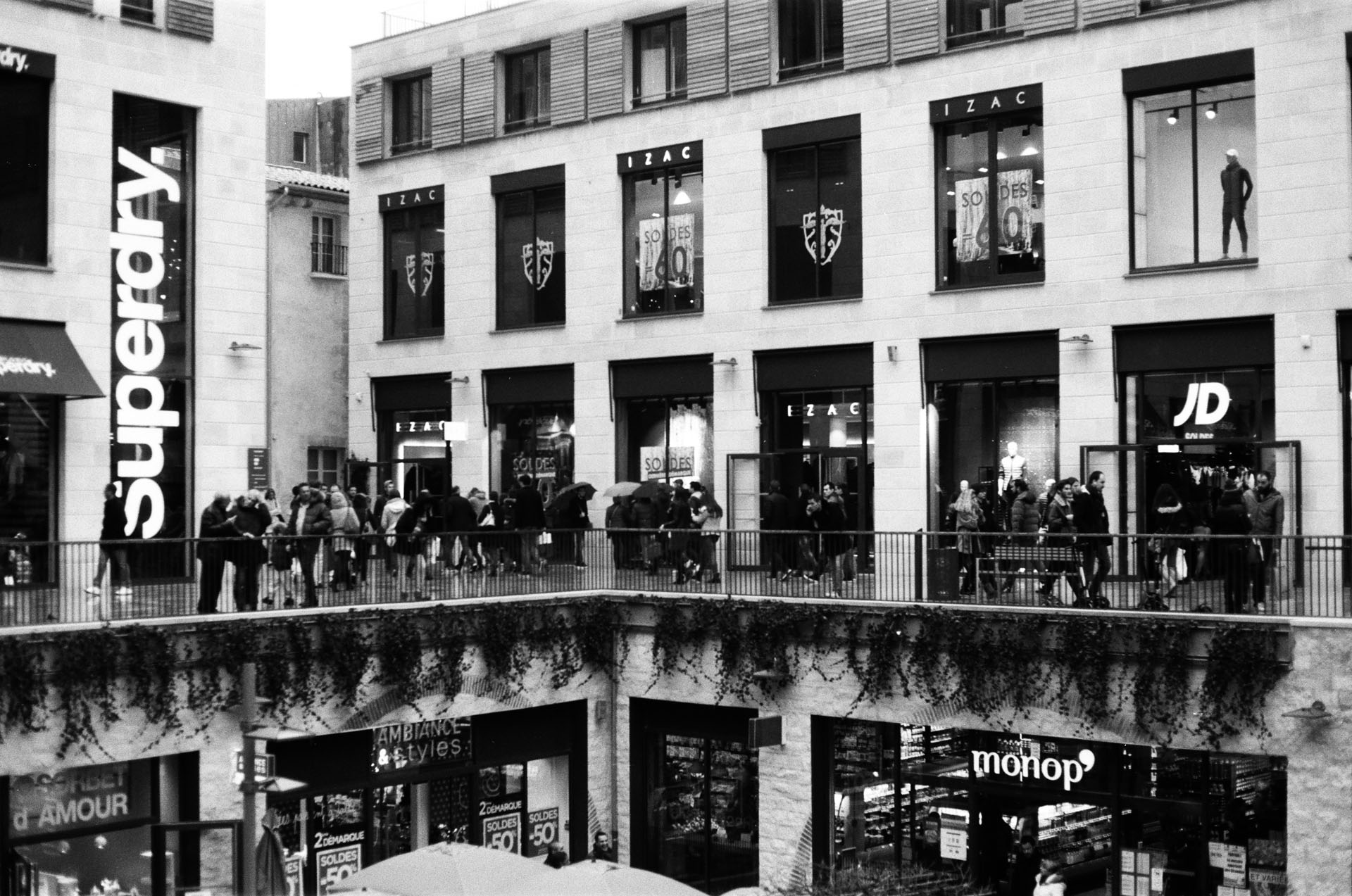 16. New outdoor shopping center in Bordeaux. Crowded as hell, even on rainy days!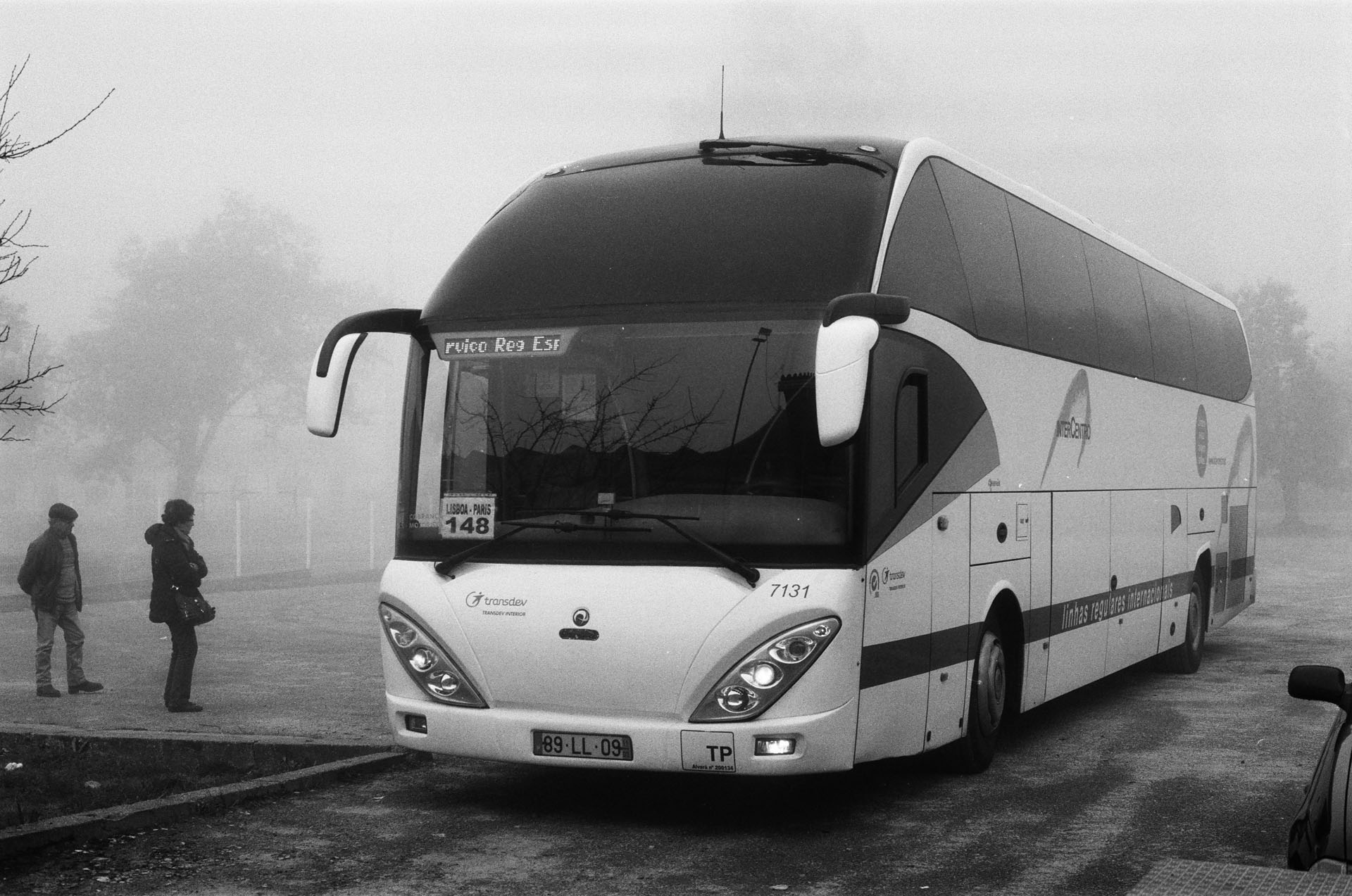 17. Nearly arrived in Lisboa… the trip has been though!

Camera: Olympus OM10 with f.1,8 50mm-fixed lens
Film: Ilford FP4 Plus 125 #004 — B&W processing courtesy by OldSchoolPhotoLab.com

Story of the roll: YES! This is the first working film roll on my 20-euros-only Olympus OM10, acquired last summer on eBay.  And I do believe Ilford FP4 Plus and that camera are meant to shoot together! Look at the sharpness and the contrast! I am thrilled with the outcome… not forgetting to repeat and affirm that the good work has mainly been done by the camera, the film… and the lab rats of course! I'm very happy with the camera and already done another great film in which I have some high hopes. Don't fail on me, Olympus!


Place: From Bordéus, França to Lisboa, Portugal
Time: winter 2015-2016